There is a Sai Gon in our memory
English - Ngày đăng : 14:14, 21/04/2023
Saigon, now the Ho Chi Minh City, in the memory of the old generation has many differences compared to the present. From a land between immense reeds, wilderness with the sound of insects chirping at night ... has formed and developed into a big city. Experiencing many challenging and times of change, the old Saigon is now completely different.
On the market under the boat
In the past, Ben Thanh Market was located on the banks of the Ben Nghe River, where there was a river wharf for visitors and traders to go in and out of the city, so it was called Ben Thanh, and the name Ben Thanh market was also formed from there. Today, experiencing many ups and downs in history, the market was rebuilt on Nguyen Hue Street, near the Saigon bus station.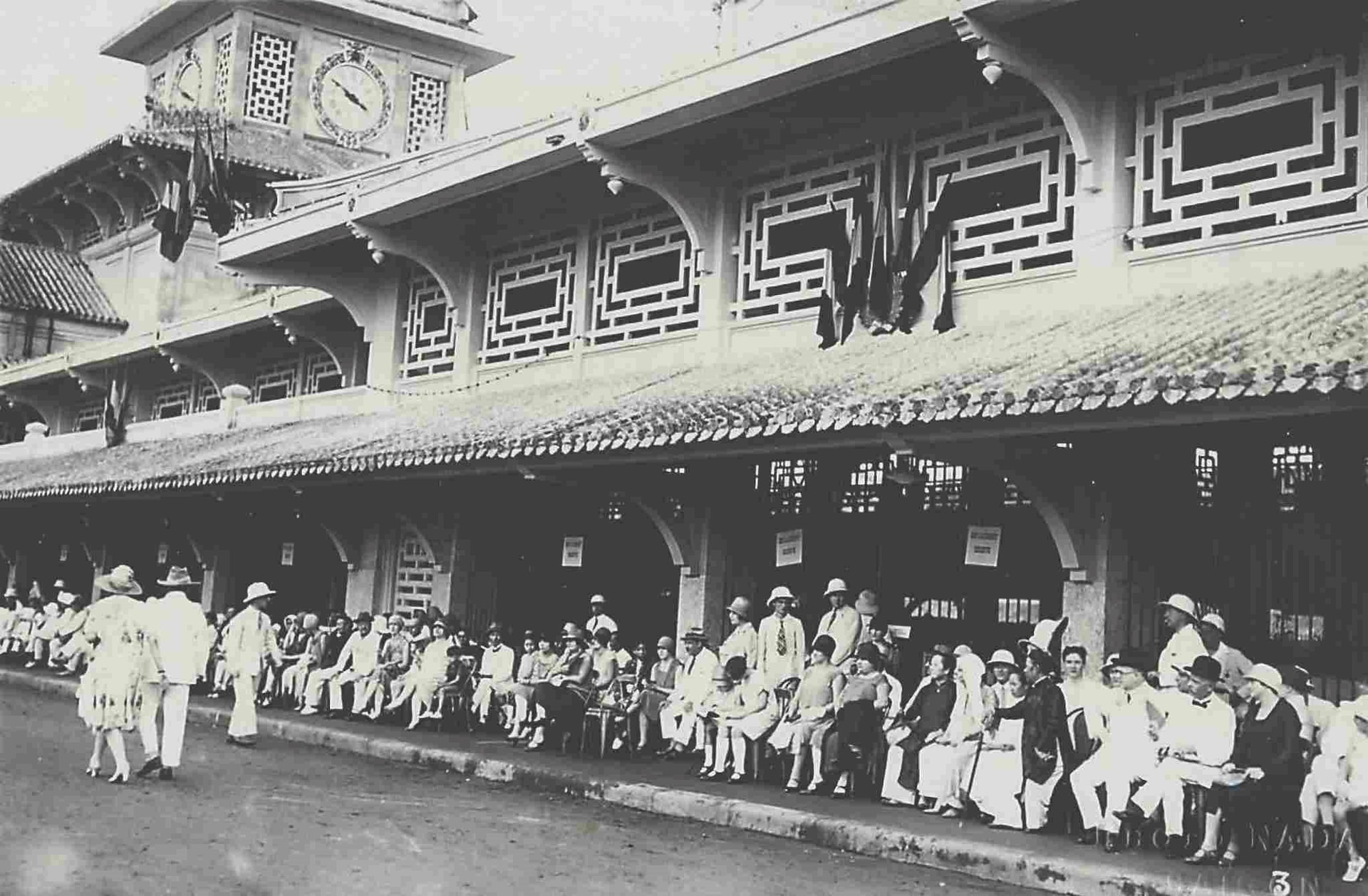 Ben Nghe canal flows from the Saigon River to the delta connecting Ben Luc canal. Near the edge of that small canal, there is a Cho Quan area, where there are a few small shops for serving boats to have a rest. Many people probably remember the Hue tea - fresh tea which people crush the leaves and cook in a big pot. Traders stopped to drink a cup of hot tea, warm their stomachs on a long tiring journey.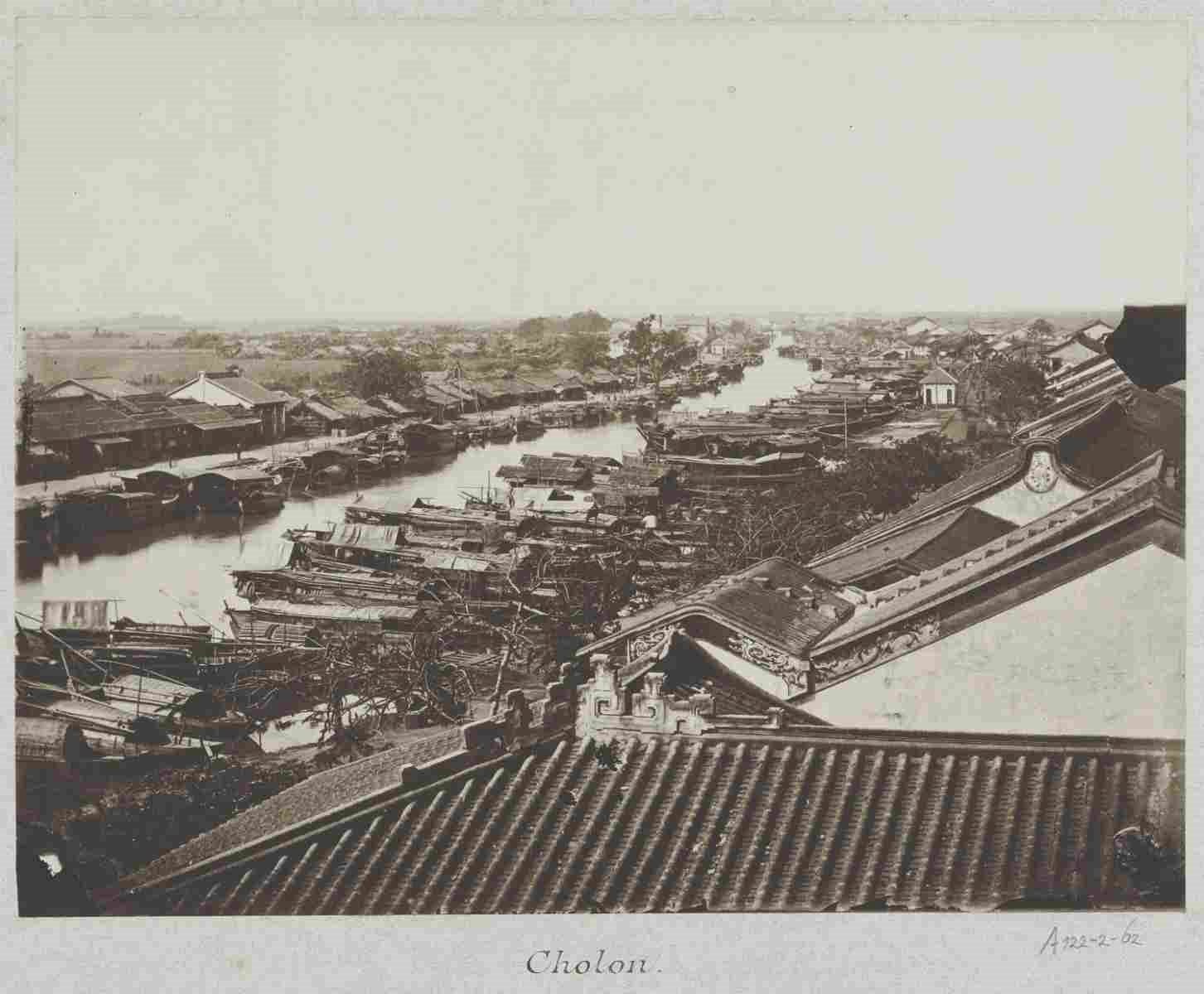 Not far from Cho Quan is Cho Lon with sparse houses on stilts and sludgy, muddy paths. Busy boats from the Six Provinces carry trade goods here, such as rice, dried fish, dried coconut, dried areca are stored in temporary storage warehouses, waiting to be distributed to markets in the Southeast, or brought to the Central region. This area is known as Cho Lon, because at that time this market was bigger than the neighboring markets, and that name has been preserved to this day.
"The book market" in nostalgia
Referring to the book street, Saigonese now will definitely think of Nguyen Van Binh book street, a road with two rows of green trees, and many bookshops decorated gently and beautifully.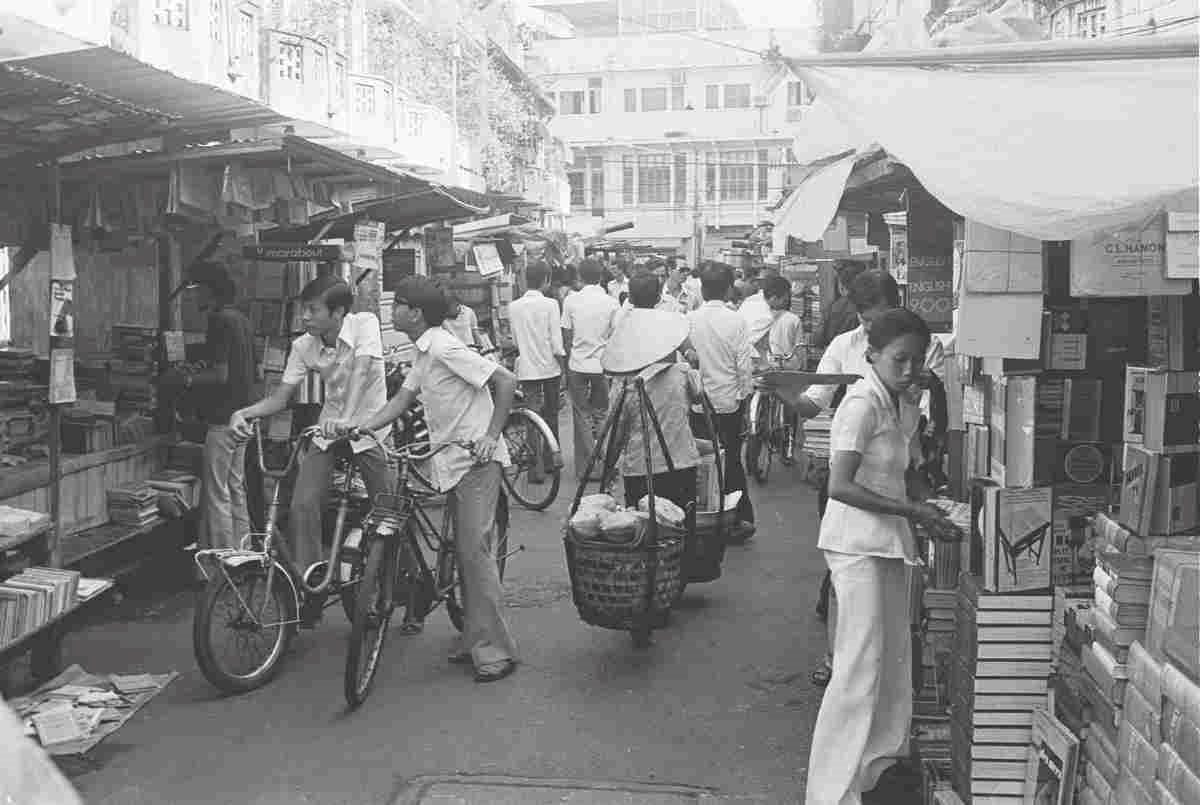 But the former Saigonese, the nostalgic people, the book street in their hearts is Dang Thi Nhu book street, or more popularly called "book market".
Almost all books are available here, especially books for students; Foreign language books, novels, children's books... Especially a lot of old books from good offices of foreigners are no longer used and sold to the stalls here.
Books are derived from many sources: Books by people with high degrees but left abroad after 1975, books by Americans when they withdrew their troops...
Customers came to the book market not simply for the purpose of buying books, sometimes they come here to meet their best friends; even just going for a walk, looking at old books in an interesting way.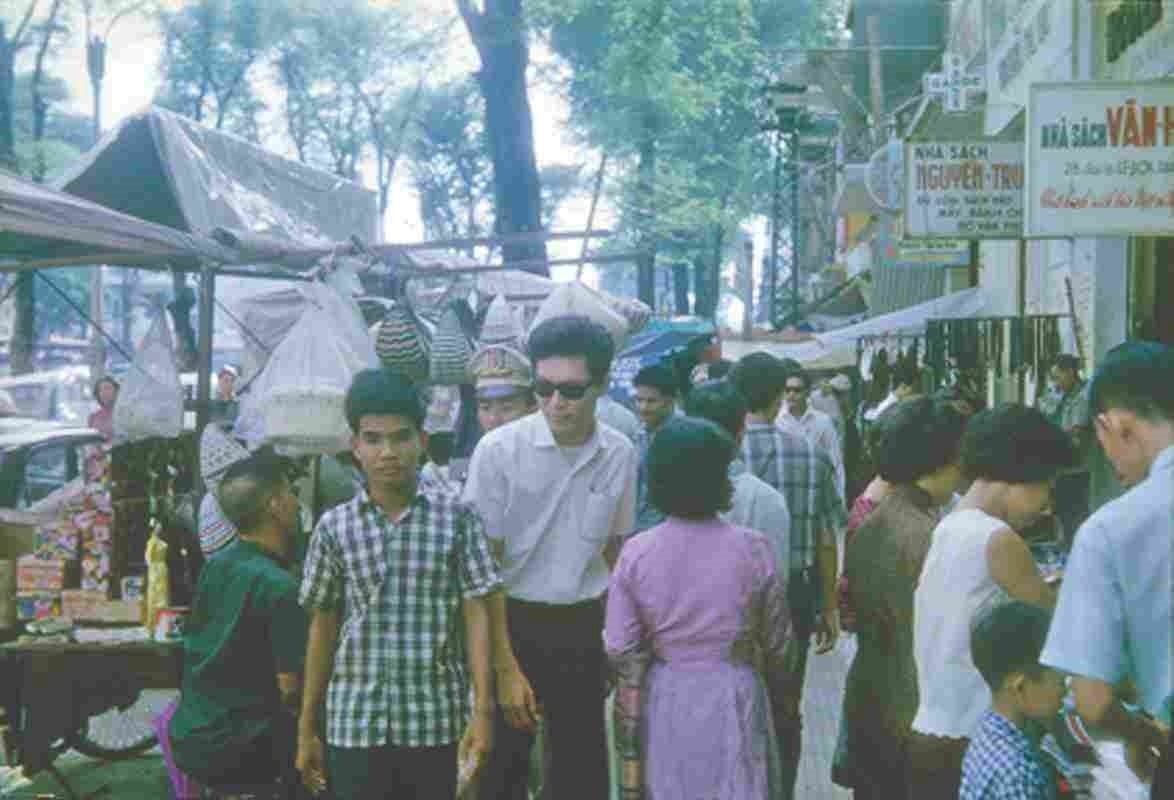 Dang Thi Nhu book market at that time had a lot of precious books that school libraries and city libraries sometimes did not have or could not borrow. In addition to the books that are attractively introduced by the sellers, there are many books that are worth a few gold nuggets, so sometimes many readers just come to admire and... read them secretly.
Sadly, the once bustling book market, was closed in the 80s, so the shopkeepers scattered to sell books on the sidewalk on Truong Tan Buu Street (now Tran Huy Lieu), Hong Thap Tu Street (now Nguyen Thi Minh Khai) ...
Although Dang Thi Nhu book market has been closed for a long time, Saigonese's love for books has not faded. Now, those years have become an indelible memory.
Do Thanh residence - nostalgia for people far away
Residence means a residential area consisting of many houses with the same structure. But Do Thanh Residence is a large residential area with diversearchitecture. At that time, Do Thanh residence had an area and population nearly equal to a ward of the Ho Chi Minh city now. Surrounding it, in addition to the main gate on Phan Thanh Gian Street, there are also Phan Dinh Phung Street (Nguyen Dinh Chieu), Vuon Chuoi Street, Ba Co Street, Cao Thang Street.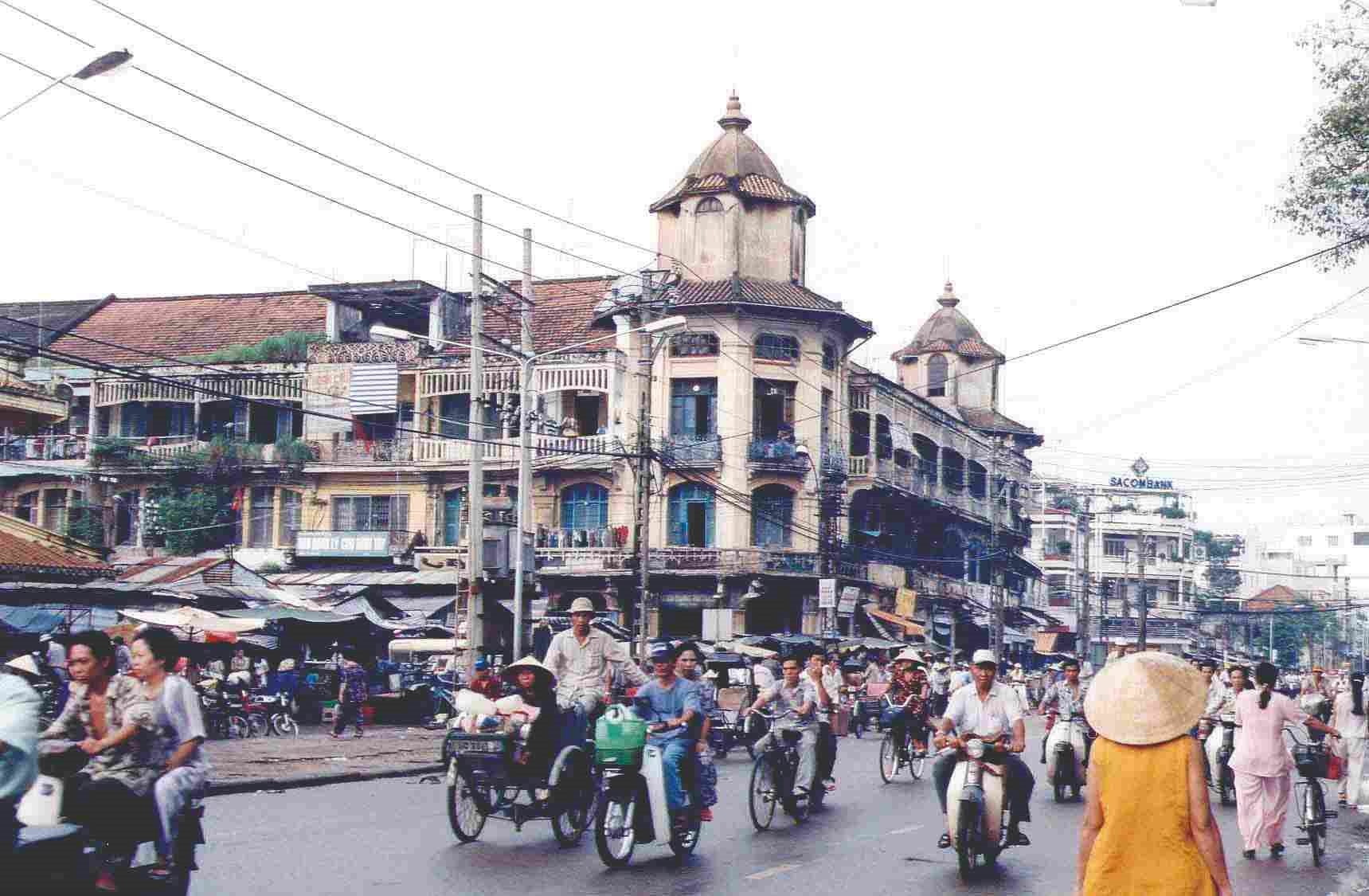 Inside the residence, there is also a famous elementary school. The school with a familiar name, evokes nostalgia - Ban Co Primary School, a place to keep memories of the peaceful childhood days of many students in the past. Those people who are now grandparents and living scattered all over the world.
Do Thanh residence with familiar shops that now people who have had time to experience still mention Nam Duong coffee, Nguyen Thien Thuat alley through Ly Thai To; Cheo Leo coffee shop, Nam Son restaurant, and tea shops that no one remembers all of the names, for artists who go to night shows to stopm eat and to refresh.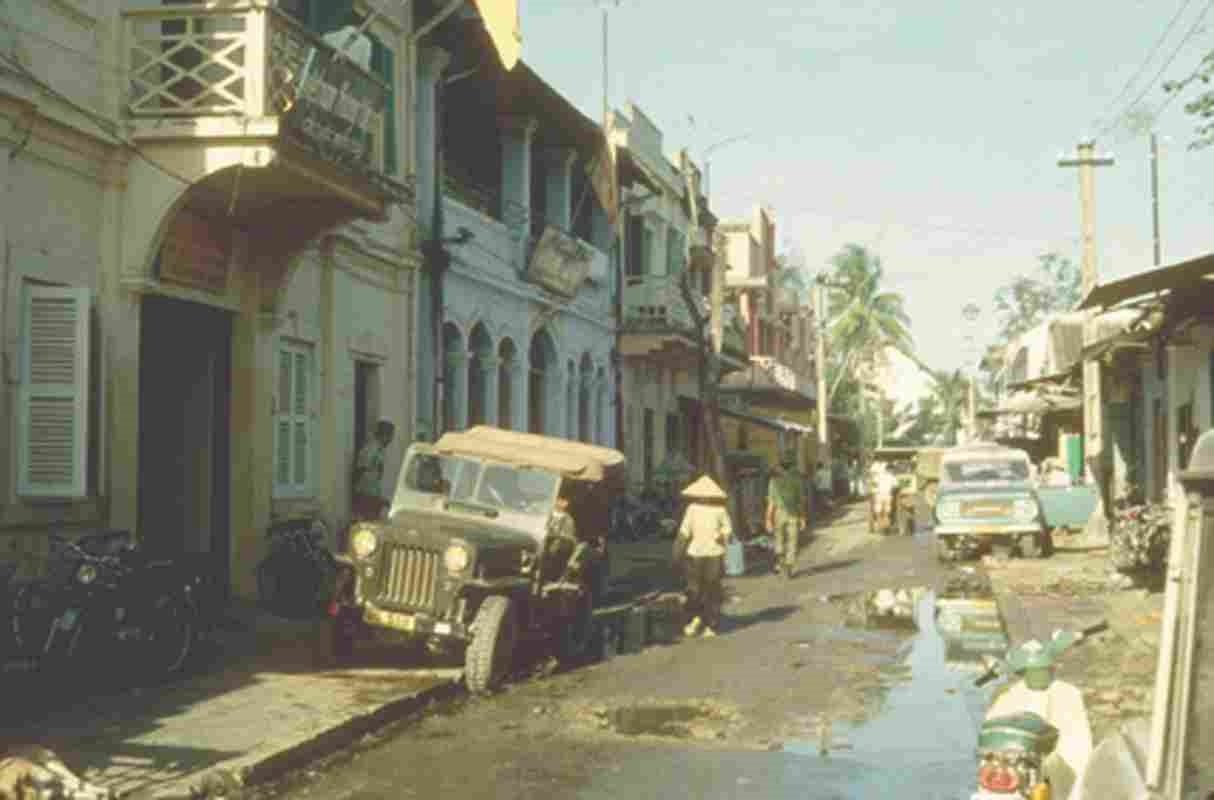 As the years have passed, many people's beloved childhoods have left behind fluttering kites, childhood games, and even songs with stirring tones when they now live in different and strange places. Expatriates have walked the streets of Fort Lauderdale looking at the rows of phoenixes to remember Saigon's phoenixes, gone through the high slopes in the foggy streets of San Francisco and then remembered the high slopes of Da Lat. And in their hearts, there is forever a dear Saigon, filled with memories.