Director of NRS Raiza Logistics Vietnam - Komaba Atsuhiro: Our strategy is "Greening Logistics"
English - Ngày đăng : 17:37, 17/05/2023
Chemical goods in the field of logistics are considered dangerous goods, and the logistics industry faces many challenges in handling them. This industry requires numerous technical processes, professionalism, and strict safety measures. In particular, the transportation and storage of chemical goods are closely managed and controlled by regulatory agencies due to their impact on environmental protection and potential risks to the health of workers and the community.
We interviewed Mr. Komaba Atsuhiro, the Director of NRS Raiza Logistics Vietnam, a subsidiary of the NRS Raiza Group in Japan, which has a long history in this field.
- Sir, NRS Raiza Logistics Vietnam is a member of a reputable multinational corporation established over 75 years ago in Japan. How is NRS Raiza Logistics Vietnam operating in the logistics market of Vietnam?
Since starting operations as a transport company in Vietnam in 2018, we have aimed to seize opportunities in the field of chemical logistics - a crucial sector for Vietnam's economic development. Recognizing that Hung Yen province is very close to Hanoi and has convenient transportation, it was the ideal location for distributing various chemicals. In 2018, we obtained permission from the relevant Vietnamese authorities to establish a chemical warehouse in Hung Yen province. Currently, NRS Raiza Logistics Vietnam provides comprehensive logistics services, including chemical warehousing, hazardous goods transportation, air transportation, sea transportation, and road transportation. Additionally, we offer tank containers compliant with ISO and IBC standards for chemical transportation and storage, as well as containers for different types of liquids.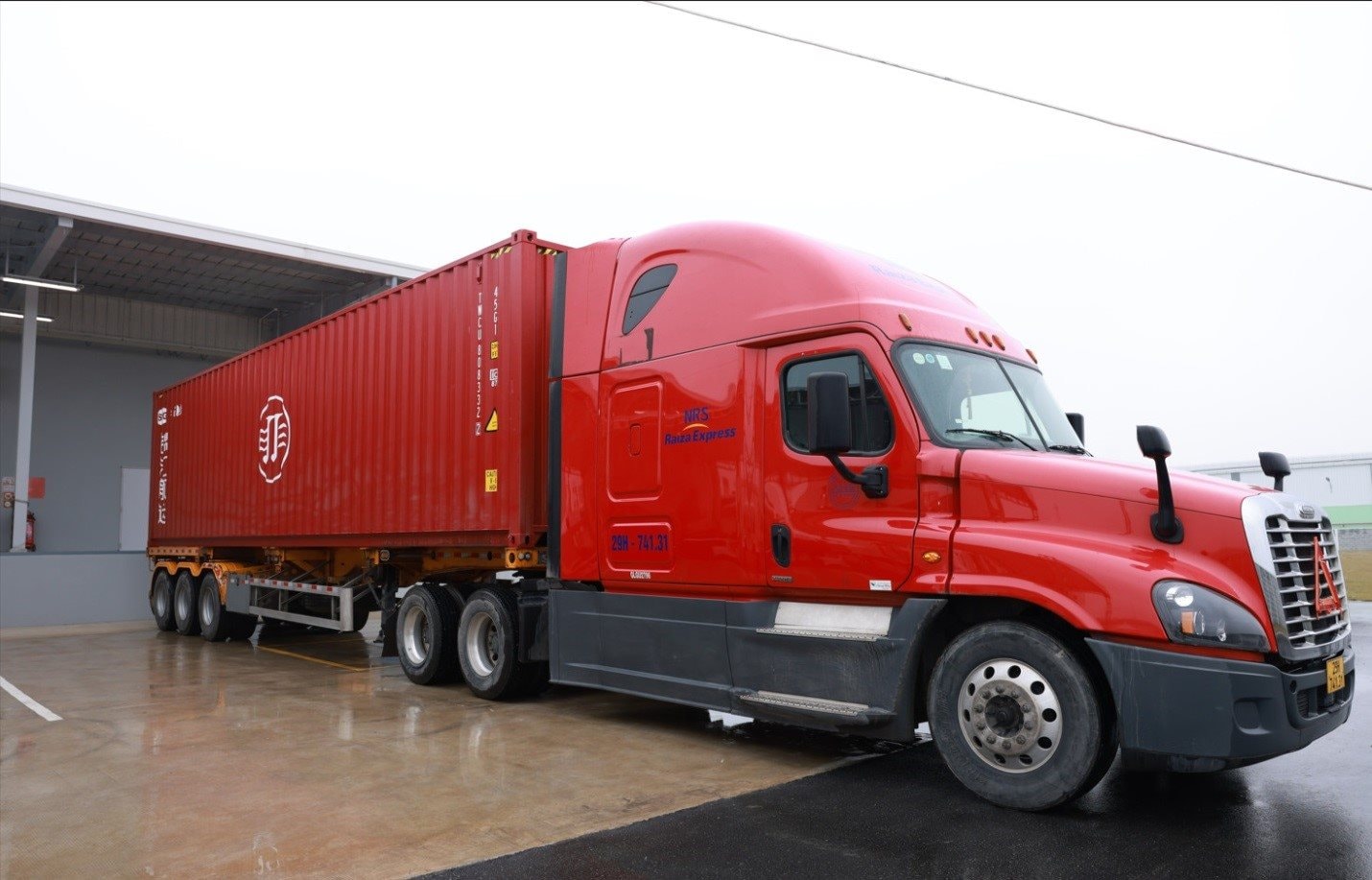 - What are the specific requirements and characteristics involved in the storage and transportation of chemical goods, and what solutions does NRS Raiza Logistics Vietnam employ to ensure safety and reliability for the company's products and employees?
The primary condition for operating a chemical warehouse is obtaining permits for chemical storage from the relevant specialized agencies. Moreover, warehouse operators and handlers must complete safety training courses for chemical substances. In terms of transportation, the vehicles used must have corresponding IMDG transportation permits for specific chemicals, and drivers must undergo training and possess permits for transporting hazardous goods.
To obtain the license for operating a chemical warehouse, we spent two years simulating operations and negotiating with relevant ministries and agencies to ensure the safety of stored chemicals, the well-being of employees, and neighboring companies.
The warehouse is equipped with explosion-proof structures and firefighting equipment, designed not only according to Japanese safety standards but also surpassing chemical standards in Vietnam. Currently, NRS is a leading entity in the field of chemical logistics in Vietnam, with a warehouse built to the highest safety standards based on our 75 years of experience and achievements in the chemical logistics sector since NRS was established in Japan.
- During the transportation of special chemicals, what solutions has NRS Raiza Logistics Vietnam implemented to minimize risks and handle emergency situations? What risk management methods does NRS Raiza Logistics Vietnam apply to ensure safety and reliability for its customers during the transportation of special chemicals?
Drivers transporting hazardous goods must undergo training and hold relevant certificates for transporting such goods. To cope with emergency situations, our drivers always carry Safety Data Sheets (SDS) for the related chemicals during transportation, as well as emergency response materials and are trained to take appropriate measures in the event of a leak. Additionally, in emergency situations, we will contact relevant authorities and collaborate with specialized companies for material cleanup, making safety the top priority.
Similar to regular cargo transportation, all vehicles undergo regular inspections to ensure smooth operation. Furthermore, real-time operation is managed using GPS, and in cases of suspicion or accidents, the system is immediately linked with drivers and nearby company vehicles are dispatched to the scene.
- In the field of special chemical logistics, how have customers trusted and utilized the services of NRS Raiza Logistics Vietnam? What competitive advantages does NRS Raiza Logistics Vietnam have compared to competitors in the same industry?
Building upon over 75 years of experience in chemical logistics from our parent company in Japan, we have always upheld the principles of "Safety above all" and "Compliance with laws and regulations" in our operations in Vietnam. These principles and our mindset are supported by customers who also value safety.
We have implemented smart devices linked to our Warehouse Management System (WMS) to enhance efficiency in storage, handling, and transportation. Additionally, in the transportation of liquid chemicals using tank containers, we have started developing DX services that can manage container movements. We will continue to adopt new technologies to meet customer requirements and the conditions of the Vietnamese market.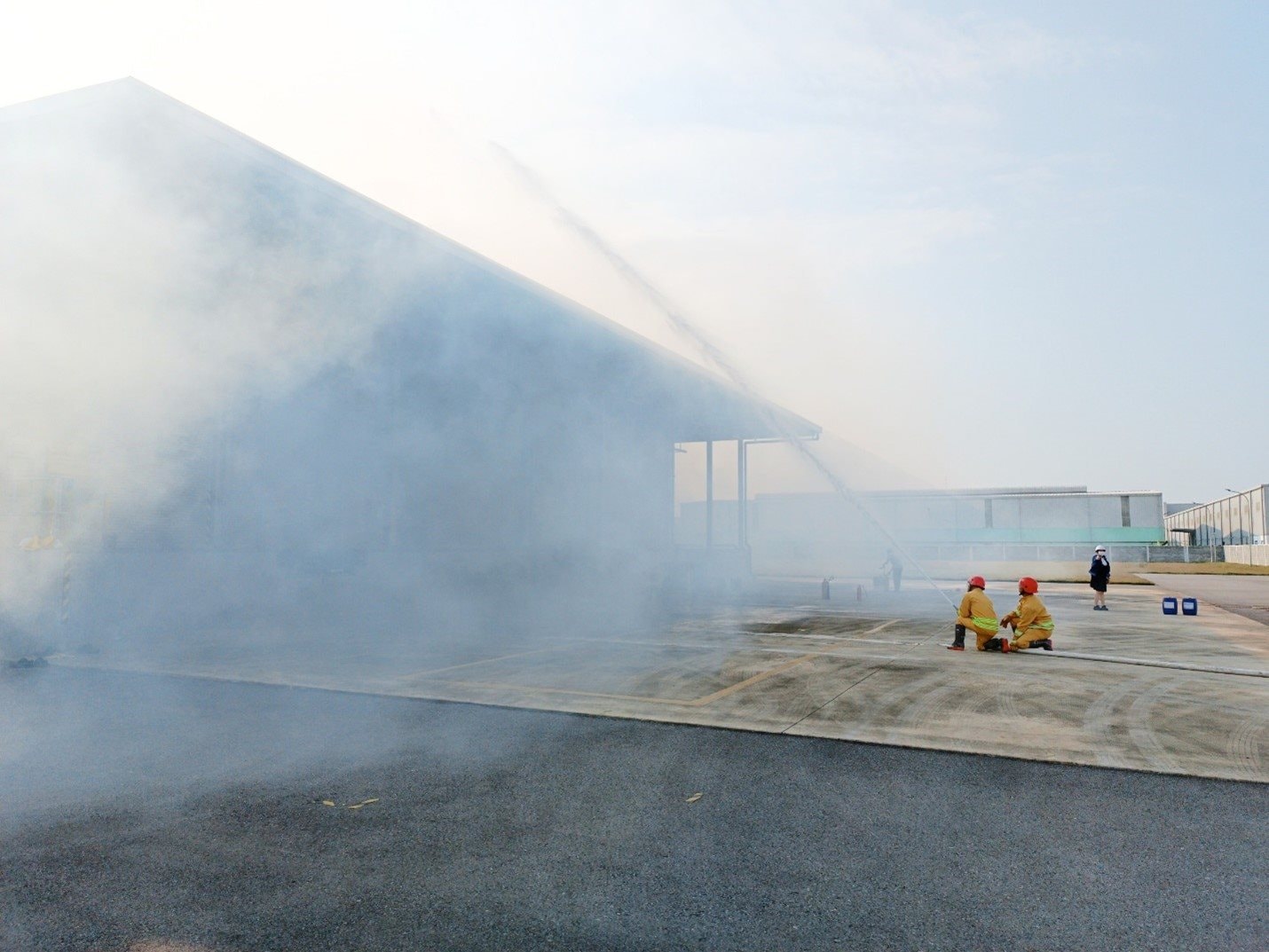 - Environmental protection is becoming increasingly important, especially the trend of "Green Logistics." Does NRS Raiza Logistics Vietnam have any strategies to minimize environmental impact in its operations and business?
Environmental protection is one of the most important issues for the entire NRS Group, and we strive to achieve Carbon neutrality standards by 2046, aiming for the 100th anniversary of the NRS Group's establishment.
NRS Raiza Logistics Vietnam also makes efforts to minimize environmental impact by using electric forklifts instead of diesel engines in warehouses and LED lighting systems to reduce fuel consumption. Additionally, we have built a system to prevent environmental harm from chemical leaks, designed to ensure that even in the event of a chemical incident, the surrounding environment remains unaffected. Instead of relying solely on conventional truck transportation, we are working on "modal shift" by utilizing railways for long-distance transportation between Hanoi and Ho Chi Minh City. We aim to maximize international rail transport by leveraging Vietnam's geographical advantages. Our main strategy is "Greening Logistics," which involves transitioning these transportation methods to ones with less environmental impact.
Logistics is a growing sector in Vietnam. The country is also investing heavily in infrastructure, including transportation infrastructure, with numerous projects and new and expanded road networks, particularly a series of key expressways aimed at connecting the national transportation system seamlessly. This provides favorable conditions for efficient and cost-saving transportation operations for logistics companies in Vietnam. In addition to road transportation infrastructure, seaport infrastructure is also being planned, invested in, and upgraded, utilizing solutions and technologies to serve modern, efficient, and environmentally friendly transport activities..."
- NRS Raiza Logistics Vietnam is collaborating with various partners in the field of logistics?
We are including road, sea, air, and rail transport, to support the safe chemical transportation operations of NRS in Vietnam. Additionally, we have established cooperative relationships with consultants specializing in chemicals and the environment, who contribute to the development of the chemical industry and assist companies seeking to establish new businesses in the chemical sector. These collaborations bring efficiency to our company's operations and benefit our customers.
- In recent years, NRS Raiza Logistics Vietnam has been involved in meaningful social activities?
As a company operating in the chemical industry, we have been supporting individuals affected by accidents or damages caused by chemicals in Vietnam. Furthermore, as a member of the transportation industry, we regularly support groups that aid victims of traffic accidents.
Currently, NRS has branches worldwide. In Asia, we have branches in Vietnam, Thailand, Singapore, Indonesia, Taiwan, China, and South Korea. We plan to continue expanding our global network, starting from Asia.
NRS aims to become the "leading company in chemical logistics" in Vietnam. We hope to be an integral part of Vietnam's economic development, supported by our customers, with the philosophy of ensuring safe chemical transportation.