Fighting against the pandemic of COVID19: Ensuring people's health and lives
Thời sự - Logistics - Ngày đăng : 14:24, 10/09/2021
(VLR) The highest goal of priority of the Government now is to have quick control of the epidemic of COVID-19 in severely affected localities: to put people's health and life at the first place, to prevent socio-economic medical crisis, and to ensure people's lives.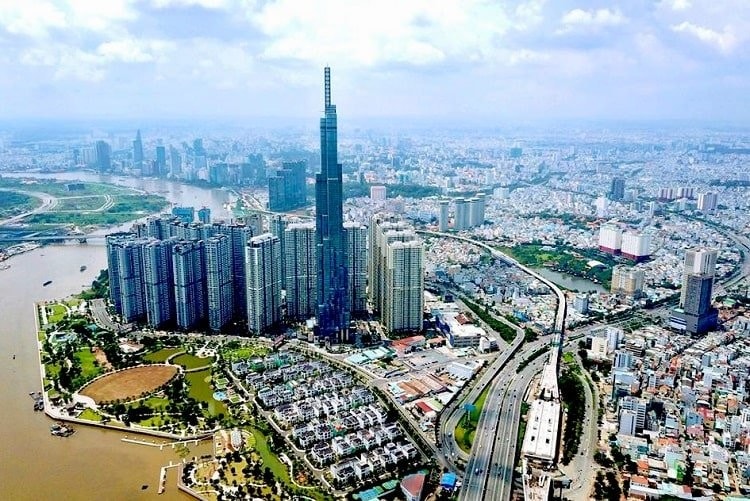 The highest goal of priority of the Government now is to have quick control of the epidemic of COVID-19 in severely affected localities
Difficulties and challenges
At the Resolution no.88/NQ-CP from the national online Government meeting with localities held in mid-August, the Government unanimously assessed "although the pandemic of COVID-19 has seriously affected to socio-economic activites and to many people's lives and health, the participation of the whole political system, the close guidance from the Government, local authorities, sectors, localities and efforts of the business community and people under the leadership of the Party, our country still has important results on socioeconomic developments.
According to assessment from the Government, Vietnam has been facing many difficulties and challenges. Inflation is potentially on the increase. Disbursement of public investment capital has not meet requirements, especially ODA capital. There were breaks in some supply chains, especially in the early stage of the outbreak in July; many manufacturing or export enterprises had orders delayed or canceled. Export tends to slow down; trade deficit is likely to go on. A number of agricultural products experienced difficult consumption, especially in areas with outbreaks. Total retail sales and service turnover is on the decrease. The number of enterprises temporarily suspending operation or waiting for dissolution is on the increase year-over-year. People's jobs and daily living have been badly affected, especially in epidemic hit areas.
Helping people and enterprise overcome the crisis
Dealing with impacts from the pandemic of COVID-19, the Government requested ministries, agencies and localities implement drastically, synchronously and efficiently measures and solutions in accordance to resolutions and conclusions by the Party and the Government, especially the Resolution no.89/NQ-CP dated August 6, 2021 by the Government with the high priority target: having quick control of the pandemic at epidemic-hit localities. People's lives and health should be put on priority, avoid medical socioeconomic crisis and ensure people's daily lives. The "double target" should be kept implementing: fighting against the pandemic and having socioeconomic developments.
To put people's health and life at the first place, to prevent socio-economic medical crisis, and to ensure people's lives
The Government requested the Ministry of Planning Investment to coordinate with other ministries, agencies and localities to review and identify specific difficulties and obstacles for production and business activities in submit them to the Government for a resolution on supporting and developing enterprises in the current condition; to complete documents for amendments and supplements of the law on supporting small, medium-sized and of the Decree no.39/2019/ND-CP in the direction of considering and expanding support objects, reducing interest rates, promoting loans activities from the Development Fund of Small, Medium-sized Enterprises through the system of trade banks.
It is requested that the Ministry of Labor, Invalids and Social Affairs, together with relevant agencies and local authorities implement efficiently the Resolution no.68/NQ-CP dated July 1, 2021 on policies to support employers and employees affected by the pandemimc, study and propose to the Government and PM to expand objects, scale and time of supporting in accordance with situation, payment ability of the State's budget, cut off administrative procedures to shorten time for promptly support to people and laborers. The Ministry should coordinate with agencies and localities to take care people's lives, especially those with meritorious services, policy family, the poor, the elderly and the disable, those in difficult situation and those unemployed due to the pandemic; implement fully preferential benefits to those with meritorious services according to the Decree no.75/2021/ND-CP dated July 24, 2021.
There should be solutions to restore labor and jobs right in epidemic-affected localities; support and create jobs for laborers who lost their jobs due to the epidemic and had to return to their homeland; promptly remove obstacles, simplify processes and procedures for granting work permits, create favorable conditions for foreign experts working in Vietnam, ensure safety for epidemic prevention and control, and guide localities implementing social security packages to serve people facing difficulties when they have to implement the Directive 16/CT-TTg dated March 31, 2020 of the Prime Minister on urgent measures to prevent and control the COVID-19 epidemic . In addition, urgently completing documents and submit them to Prime Minister for consideration and decision on investment in the National Target Program on Sustainable Poverty Reduction in the period of 2021 - 2025 by August 31, 2021.
The Ministry of Industry and Trade should have guidance to enterprises to set and implement plans for production and business recovery suitable to the situatation of the pandemic of COVID-19 in localitities, closely monitor domestic and international markets, promptly remove difficulties and obstacles to activities of import- export (even at border gateways) to promote export, control deficit and aim to sustainable trade balance in accordance to the Resolution no.63/NQ-CP dated June 29, and avoid disruption of supply chains and production chains. Synchronously implementing solutions to open up, promote strongly the development of the domestic market; ensuring adequate supply of raw materials, fuel, production materials and essential goods to serve people's lives, especially in areas where social distancing is being implemented; closely coordinating with the Ministry of Agriculture and Rural Development and localities to develop plans to organize the consumption of agricultural products in localities where there are complicated happenings of the epidemic; promoting development of e-commerce to create stable consumption channels; strengthening market management to handle acts of taking advantages of the epidemic situation to hoard goods and rasie prices of goods and services unreasonably; having review and accessment of the current electricity consumption status of enterprises affected by the pandemic for efficient supporting solutions, especially to those operating in the fields of production, processing and preserving agricultural products.