Weekend Café Exchange: How to efficiently harness Vietnam's logistics network?
English - Ngày đăng : 22:23, 10/06/2023
Following the first successful exchange session of professionals in the logistics service industry, who are experienced practitioners in the field, ranging from newcomers to seasoned individuals of all ages, operating in diverse segments of the logistics service supply chain, including seaports, warehouses, transportation, technology solutions, workforce training, and media communication.
What is noteworthy and commendable about them is their voluntary spirit of coming together in this "playground" to share experiences, information, and even the cost of coffee and breakfast to extend the conversation with the goal of fostering effective business cooperation and developing the logistics service industry of Vietnamese.
"Logistics is not just about transporting goods from point A to point B. It is also about creating a good customer experience and building trust within the industry." - Jack Ma, Founder of Alibaba Group, stated at an e-commerce and logistics event.
Mr. Nguyen Xuan Phuc, the CEO of U&I Logistics, with 25 years of experience in the industry, believes that every story perhaps begins with the two words "cooperation." Cooperation based on a spirit of seeking mutual benefits, respect, and common interests for all parties involved. Over time, things will become better and more beautiful. He believes that knowing each other is not enough; we must be friends, understand each other through play and familiarity, so that we can share opportunities, resources, partners, customers, as well as concerns and visions with the highest level of trust.
With the two topics chosen for informal discussions by logistics entrepreneurs, "How to increase collaboration in logistics services" and "Opportunities for collaboration in developing the logistics network in Vietnam," on May 27, 2023, and June 10, 2023, in Ho Chi Minh City, numerous contributions and perspectives have been acknowledged, originating from practical logistics activities in various sectors, different angles, and varying degrees.
The format of gathering in a café for networking, exchanging professional and industry-related discussions with a wealth of shared information on trends, supply chain activities, technology, global economic conditions... invisibly resembles the club-style gatherings of businesspeople. The facilitator and storyteller throughout the recent sessions, Mr. Tran Duy Khiem, also demonstrated admirable understanding and charm, from selecting topics to delivering information and passing the microphone to participating members. Everyone has the opportunity to present their opinions and thoughts, and all are listened to. The topics discussed often receive numerous opinions and exchanges from various perspectives, with deep but also heartfelt and relatable approaches.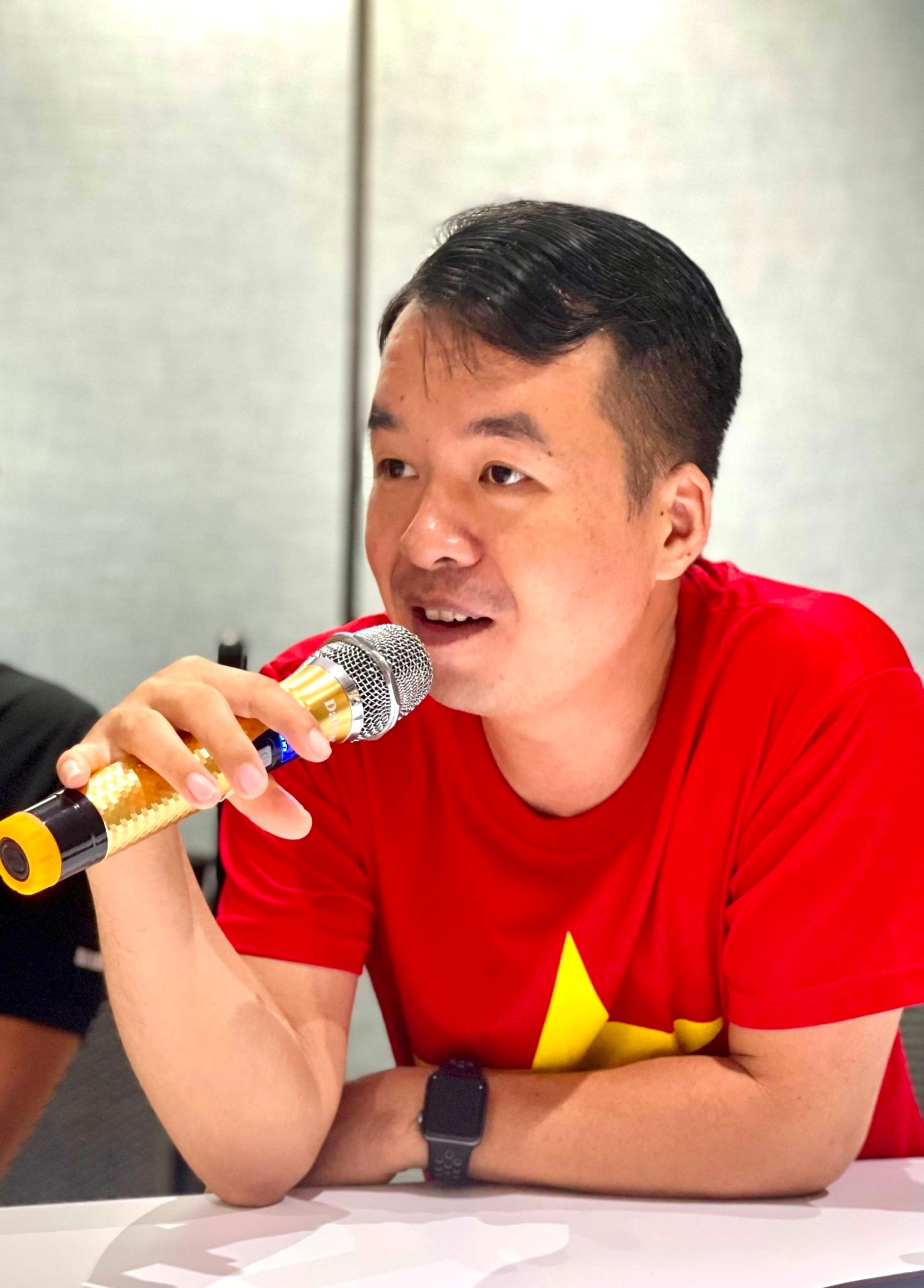 "For a business, logistics is an essential part of the competitive strategy. Effective transportation and distribution of goods can create significant advantages in the market." Richard Branson, the founder of Virgin Group, wrote on his personal blog.
Although it is called networking and exchanging, the topics are always carefully selected and summarized systematically after each session. It can be imagined that the organizers and participating members are always passionate and eager to make practical contributions to the development of the domestic logistics industry, without necessarily waiting for seasons, occasions, or logistics-related festivals. It is easy to understand because the practicality of life and business operations in the logistics service industry is similar to other economic sectors, continuously happening without waiting for specific seasons or events.
8 essential characteristics of collaboration in logistics business services:
Proactiveness and voluntariness
Trust and honesty
Sharing benefits and responsibilities
Complementarity and supplementation
Innovation and development
Effective interaction and communication
Collaboration in negotiations
Utilizing support from the government and industry organizations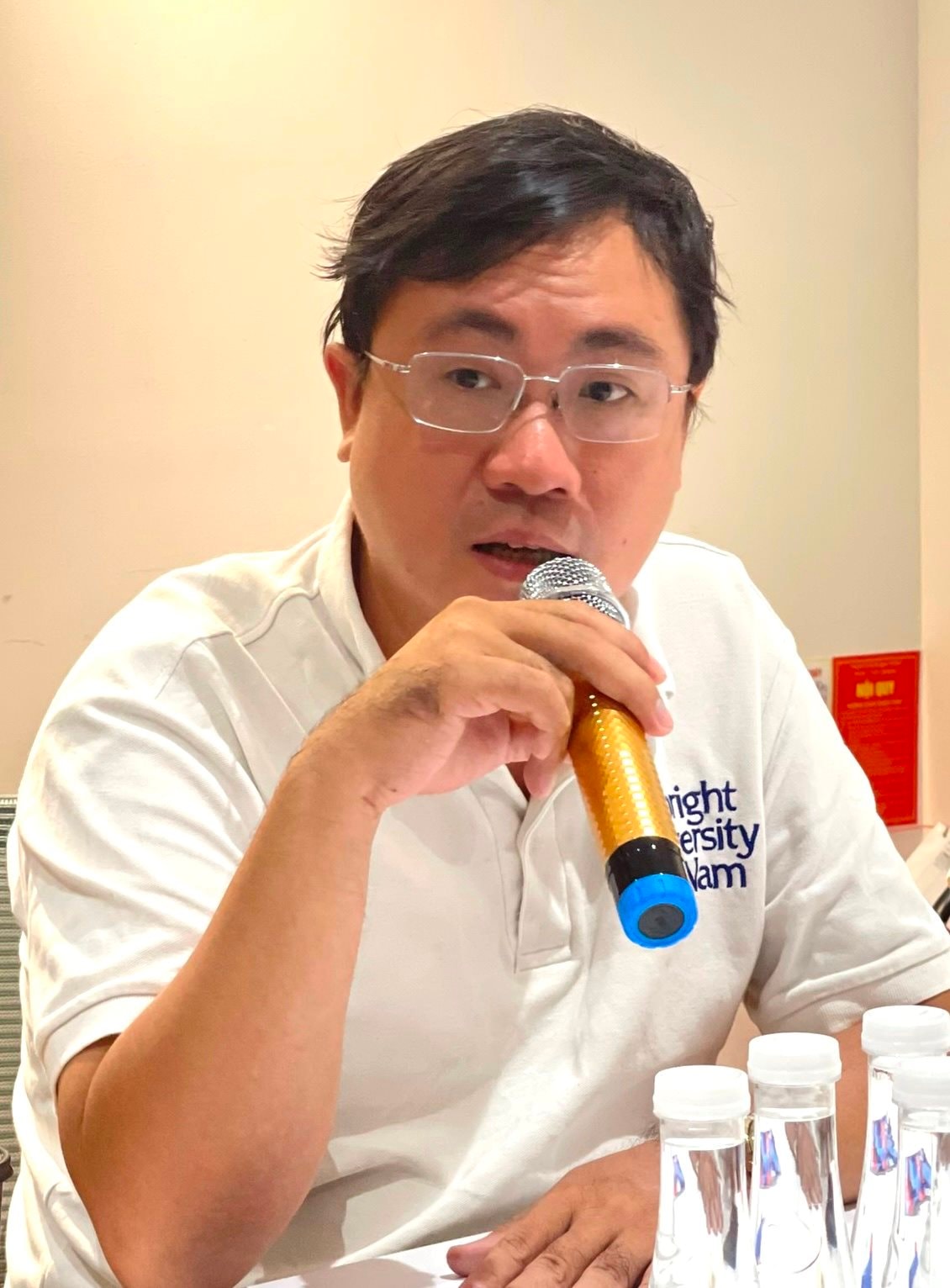 When discussing the topic "Opportunities for collaboration in the development of Vietnam's logistics network," Mr. Tran Hoang Ha, Director of An Binh Logistics Company, approached the issue from a different perspective by emphasizing the need to establish multimodal transportation companies alongside infrastructure development. It is necessary to review and understand the causes in order to improve and optimize activities in port services, maritime transport routes, coastal transport, river transport, and inland waterway transport. According to Mr. Ha, the government and businesses should also expand their interest, attention, and investment in the railway transportation sector, along with other effective transportation methods, to avoid resource waste and contribute to reducing logistics costs.
Mr. Tran Khanh Hoang, CEO of the Ports and Logistics Division at SP-ITC International Port, shared that investment and development in the railway sector should be viewed from a macro perspective, meaning that the government plays a central role in infrastructure investment due to the large capital investment and complex operational management. On the other hand, it is more reasonable for businesses to participate in investment in various branches, railcars, and service operations. When investing, companies need to pay attention to selecting suitable positions, strategies, depots, and transshipment centers in convenient stations to exploit the best possible sources of goods.
Regarding the railway sector, Ms. Tran Thi Hue Chi, Chairwoman of Vietnam Railway Corporation (TRV), believes that railway transport, like many other transportation modes such as air, sea, and road, has been legalized, and the approach has become more open than before. The issue is that the management agencies need to separate infrastructure from railcars and service operations. It is important to find ways for this transportation method to contribute proportionally to its potential, as many countries have invested in and successfully operated it.
From a broader perspective, Mr. Nguyen Hoai Chung, CEO and Founder of Phaata Logistics Trading Floor, mentioned the issue of "connectivity" through three important elements in developing the logistics network: infrastructure connectivity, human connectivity, and information connectivity, which serve as the foundation for building and developing the value chain of Vietnam's logistics service industry.
10 essential factors for effectively exploiting Vietnam's logistics network:
Transportation capacity
Infrastructure
Human resources
Processes and management systems
Strategic partnerships
Compliance with regulations
Building a partner network
Investment in technology
Risk assessment and insurance
Positioning and marketing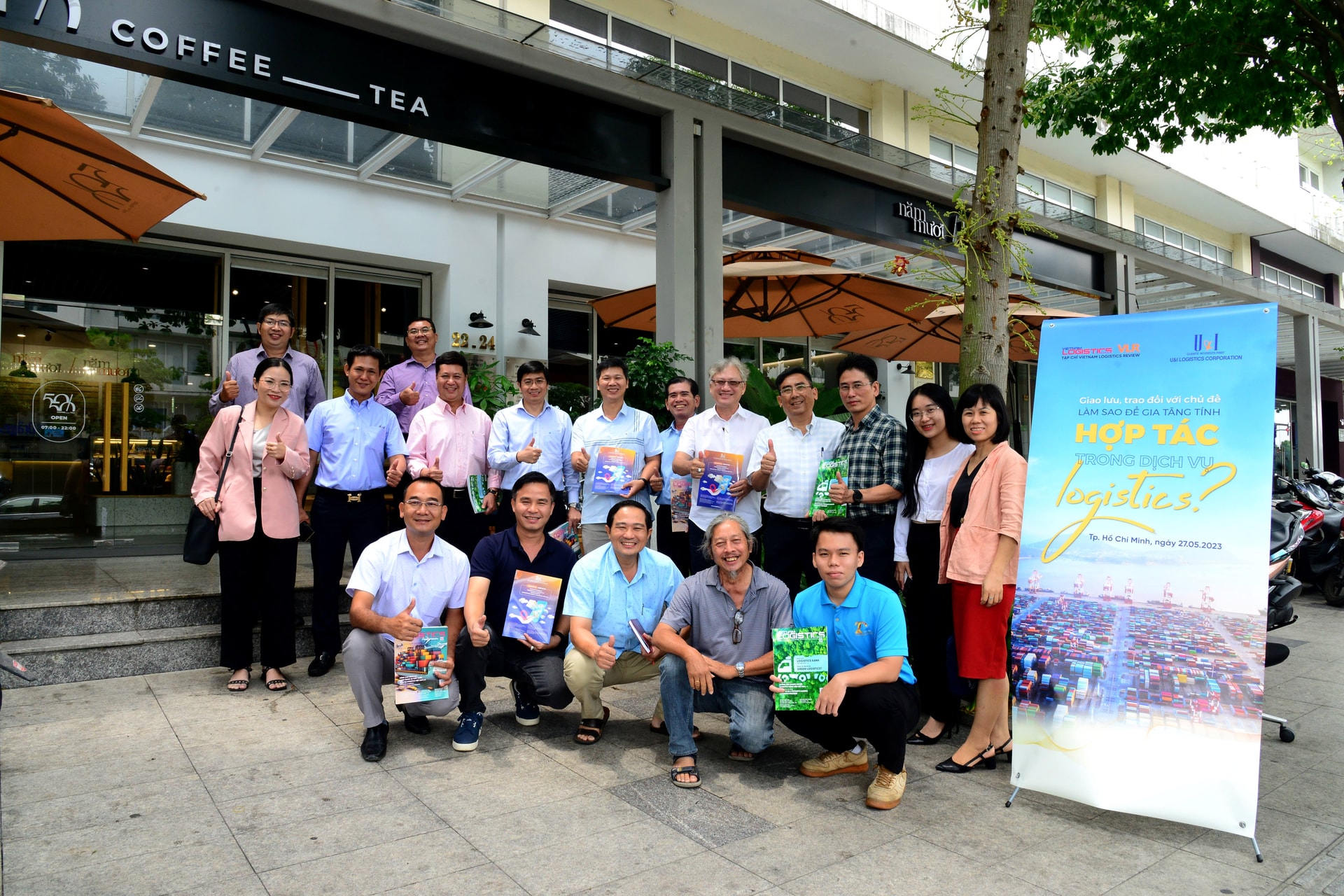 The time allocated for each networking session, limited to 2 to 2.5 hours per program by the organizing committee, can be quite restrictive when there is still a lot of interest and contributions to the construction and development of a modern and efficient logistics service industry of Vietnamese.