To transform Ho Chi minh City into a driving force for the development of the regional supply chain of goods and services, tourism plays a crucial role
English - Ngày đăng : 14:08, 16/06/2023
Ho Chi Minh City is a major tourism center in the country in terms of revenue, tourist arrivals, travel businesses, and tourism-related infrastructure. The city's tourism activities not only impact its own economic and social development but also stimulate the economic growth of many neighboring areas and regions, serving as a catalyst for the development of the regional supply chain of goods and services.
Advantages
Ho Chi Minh City (HCMC) possesses a diverse cultural tourism resource, including 234 tangible cultural resources and 120 artificial resources out of a total of 366 tourism resources. It has a rich and diverse system of museums and revolutionary historical sites, an extensive network of rivers within the urban area, numerous ecotourism areas and suburban areas adjacent to the city, as well as a flourishing culture of arts, entertainment industry, and culinary culture.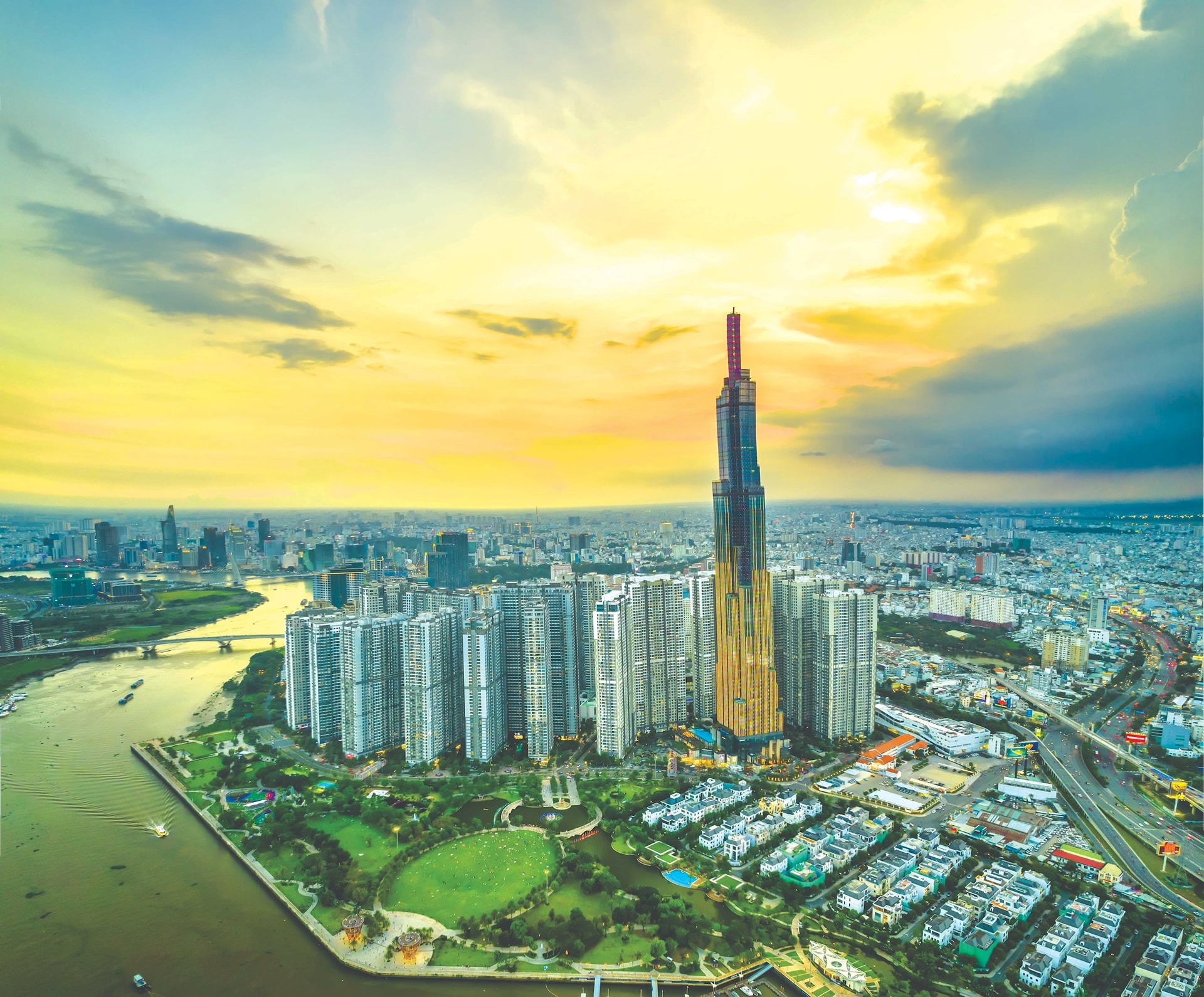 Not only is HCMC one of the major transit hubs and gateways for international and domestic tourists, but it is also a prime location for accommodations, dining, shopping, and hosting top tourism conferences in Vietnam, providing employment opportunities for hundreds of thousands of workers in the city and neighboring provinces. HCMC also boasts the largest workforce directly engaged in the tourism industry, with expertise and experience.
However, due to the COVID-19 pandemic, in 2020, the number of international tourist arrivals dropped to only 1.3 million, a decrease of 84.8%, and domestic tourism decreased by 54.2% to an estimated 15 million arrivals. The total revenue of the industry was estimated at 84 trillion Vietnamese dong, a decrease of 40% compared to the same period, equivalent to a reduction of 56,000 billion Vietnamese dong.
By the end of 2022, the number of international tourist arrivals to HCMC was estimated at over 3.46 million, a 100% increase compared to the same period in 2021, reaching 99% of the 2022 plan. Domestic tourist arrivals exceeded 31 million, an increase of 234.1% compared to the same period in 2021, and a 24.9% increase compared to the 2022 plan.
In the first four months of 2023, HCMC attracted nearly 1.4 million international tourists and over 10.5 million domestic tourists, with an estimated total revenue of 51,147 billion Vietnamese dong. According to the statistics of the Ho Chi Minh City Department of Tourism, during the Hung Kings Commemoration Day and April 30 - May 1 holidays alone, the number of visitors to tourist sites and entertainment venues was app roximately 950,000, anincreaseof 126.2% compared to the same period in 2022. Among them, domestic tourist arrivals were around 320,000, a 71.1% increase compared to the same period, and international tourist arrivals were around 48,000, a 263.6% increase.
Strengthening domestic tourism promotion involves organizing regular tourism activities and events within the city, participating in online international tourism fairs, and fostering collaboration and partnerships for the development of tourism between Ho Chi Minh City and other provinces and cities to create regional tourism packages.
Solution for sustainable development
The development strategy for Ho Chi Minh City's tourism sector until 2030 aims to build attractive and distinctive tourism products that can attract visitors. It focuses on improving the quality of events and turning them into promotional tools to attract tourists to the city. The strategy also aims to increase the length of stay, average expenditure, and repeat visitation rate of tourists. Furthermore, it emphasizes enhancing market research and strengthening communication and promotion efforts to create an image of an "Attractive, Friendly, and Safe" destination.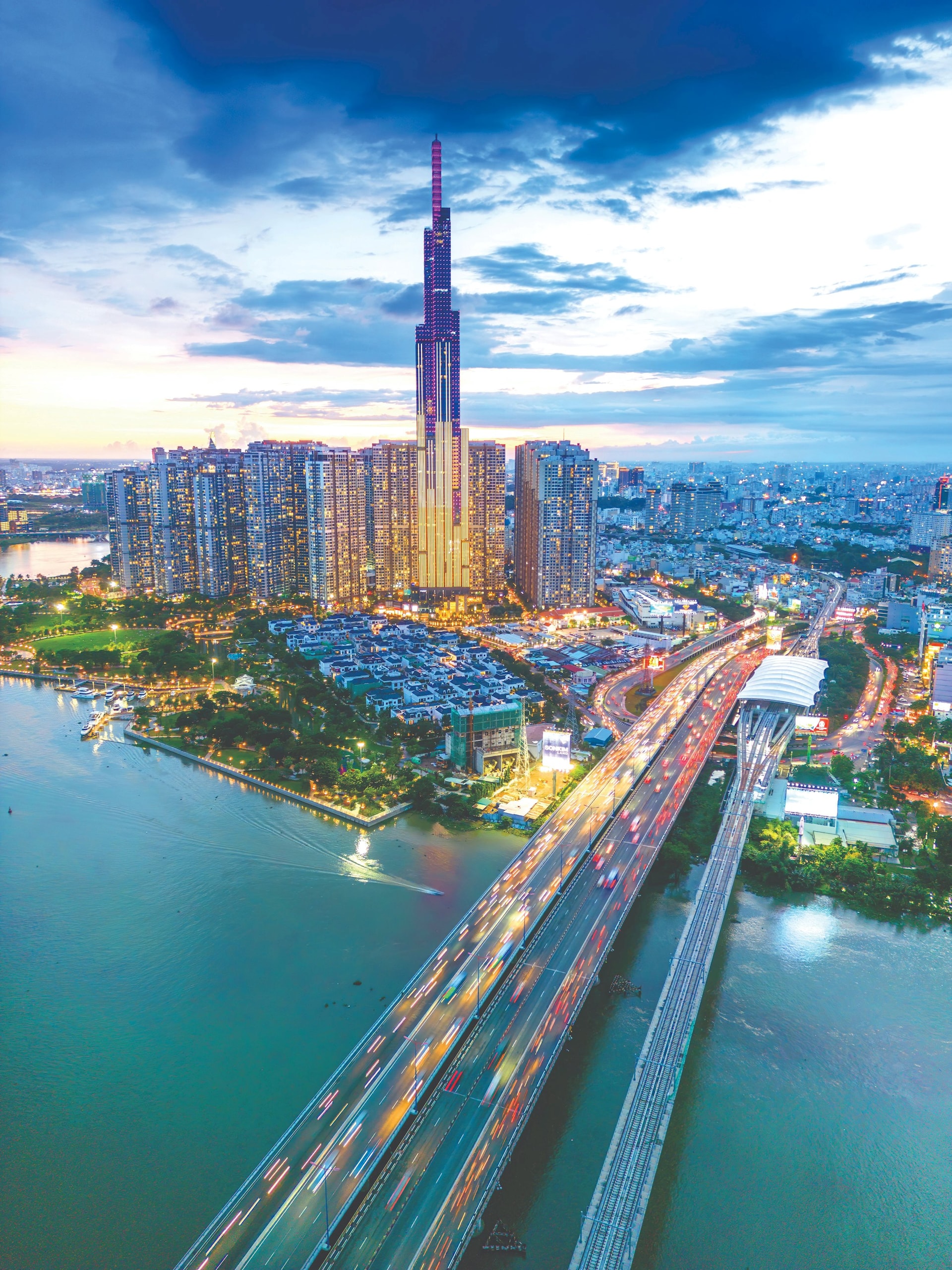 In developing a city with a service and tourism orientation, common spaces such as parks, rivers, museums, squares, and monuments play a crucial role. Additionally, the city needs to create and develop iconic and impressive landmarks, particularly establishing a cultural urban complex that is modern yet deeply rooted in traditional, ethnic, and historical values. These landmarks should serve as the city's main focal points.
Ho Chi Minh City should leverage its technological advantages to promote tourism through online trade fairs, e-commerce platforms, and smart tourism applications. Digital transformation solutions need to be actively implemented, addressing issues such as monotonous and duplicated souvenir products, fraudulent transactions, aggressive street vendors targeting tourists, and overcharging by taxis and cyclos.
While Ho Chi Minh City offers the best services in the country, it still falls short of meeting the requirements. Therefore, upgrading the quality of services is essential. This requires planning a roadmap to promote international markets, closely monitoring the situation of various countries as key markets, and collaborating with international data analysis units to understand the psychology of international tourists.
The tourism industry needs to significantly invest in building a system of distinctive tourism products, with a focus on developing waterway tourism, festival and event tourism, and night tourism products that are linked to the nighttime economy.
Additionally, new tour packages should be developed in line with the trend of staycation, offering local residents opportunities to explore local attractions and culture. Other types of tourism can include secluded tourism, green tourism focused on isolated natural and cultural sites, with the goal of restoration and conservation of natural values and the environment.