Enterprises in Nghe An facing difficulties because of a high-rising logistics cost
Thời sự - Logistics - Ngày đăng : 08:59, 20/08/2021
(VLR) In Nghe An, many enterprises are both fighting with the COVID-19 pandemic to keep safe condition and puting an effort to maintain the production line. Whereas, the logistics cost has been escalated quickly, causing them a predicament.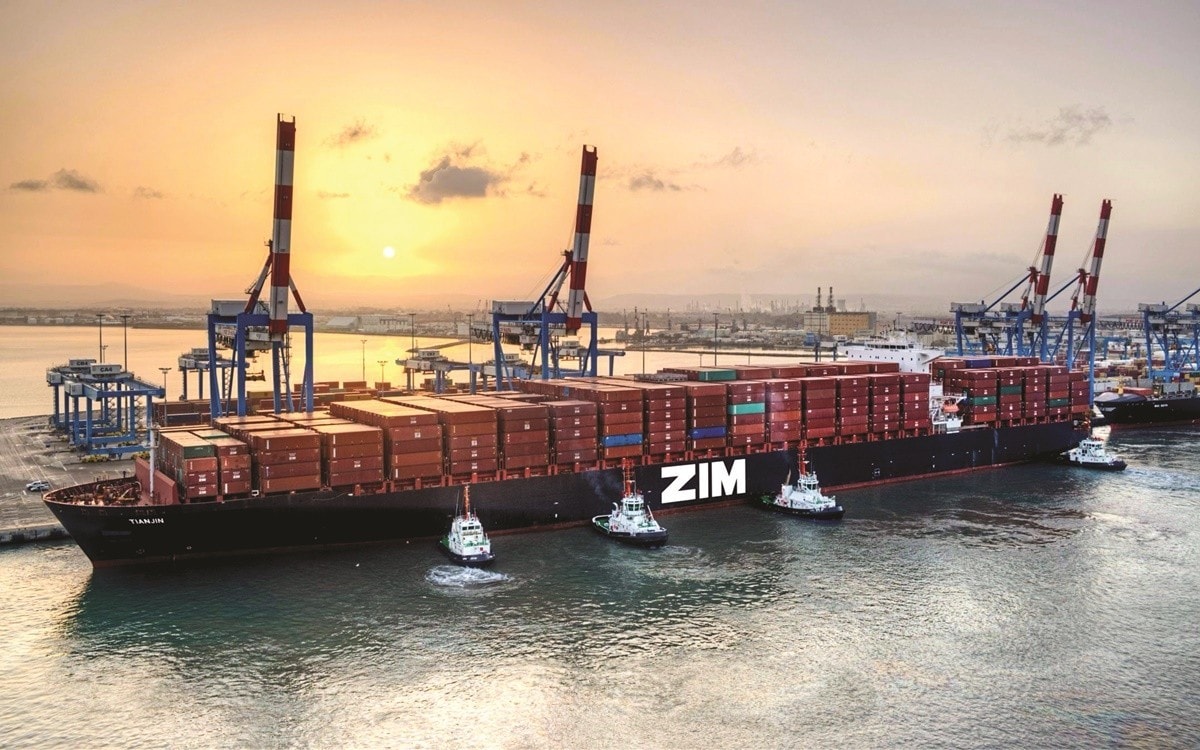 Enterprises in Nghe An facing difficulties because of a high-rising logistics cost
A big barrier
For a long time, logistics cost has always been a major barrier for exporters in Nghe An. Mr. Dang Van Nga, an enterprise exporting minerals in Nghe An said: "At Cua Lo port and even at Nghi Son port (Thanh Hoa), many large container ships are afraid of docking there due to a low cargo volume and an insufficient budget. Therefore, the local exporters must deliver their goods by road to Hai Phong to get container ships to transit goods to larger ships. Normally, it takes about three days to deliver the goods through Cua Lo port to Hai Phong and pay two times for unloading fees, whereas it only takes a half-day to transport goods to Hai Phong port by road to save time and money. In addition, the number of available containers in Cua Lo is not enough for all enterprises, and the cargo volume is not sufficient for one mother ship when going through Hai Phong port…".
According to Mr. Nga, due to an increase in logistics cost (about 4 - 5 times) and fuel price from the beginning of this year, all the charges of export activities would count 20% more.
Being a specialized coal exporter in Nghi Son port, Truong An Co. Ltd that headquarter in Do Luong district (Nghe An) has suffered more, double loss due to a very high logistics cost. Mr. Tran Duc Danh, a company director, has also revealed that with each ton of coal docking the port, our company must pay about 200,000 VND more. In a month, our company must spend more than 4 billion VND for coal exporting only. That was a huge amount for an enterprise like us under the COVID-19 situation.
COVID-19 outbreak has changed the logistics services into an impossible solution for various import-exporting companies through border gate. Since the beginning of this year, Nam Can international border gate had to apply strict measurements, of which the logistics enterprises moving back and forth between two sides of the border must transit their goods. Even the company requires to hire two drivers waiting at two sides of the gate, which led to the very high logistics cost in total.
Nguyen Van Nam, a staff of one logistics company who provides a specialized service for customs clearance in Nam Can border gate, recorded that: Before the outbreak of the epidemic, each car can run straight forward from the top to the bottom destination with only 1 driver hired. However, with the situation now, the company must have 2 drivers, one standing on the Vietnam side and another waiting in Laos. The driver in Laos cannot encounter Vietnam, so their salary needs double, from 10 mil VND jumping into 20 mil VND, but it is still hard to find them.
In addition, when arriving at the border gate, they need laborers to unload and load cargoes, and that cost could be charged from 4 -5 mil VND/shipment depending on the cargo types and volumes. As a result, the fee for one shipment under epidemic circumstances can rise by 30% compared to the normal, excluding drivers' salaries.
Need an improvement in policy and infrastructure
To "resolve difficulties" for enterprises operating in logistics services in Nghe An, there are two issues that need more attention to invest: policy and infrastructure. According to Nghe Tinh's leader, the fishing board used to occupy the Cua Lo wharf as an anchorage last time, hindering the exploitation of the pier, safety, and order on the seaport. The water area in front of the port has usually been deposited, causing a cost for the annual maintenance. The channel of ships entering and leaving the pier was upgraded (-7.2m in depth) but then deposited to -5.7m, restricting the moving of ships from 10,000DWT to 25,000DWT tonnage to reduce loading.
"Nghe An's management agencies need to complete the mechanism for logistics development; synchronize all solutions including both establishing pioneer enterprises in logistics service and applying the new technologies in logistics activities along with perfecting the support policies… In addition, it is necessary to attract more investment in developing infrastructure, from the road, railway, seaport, and airport, that help to facilitate the development of logistics industry and improving the competitiveness of both local enterprises and local economic", said Mr. Dang Van Nga.
Talking about the opportunities and challenges in logistics investment and development in Nghe An, Mr. Nguyen Khac Tuong, who is director of Vietnam Global Transport Corporation at Nghe An, cleared out that: His company has not been able to receive international orders through Cua Lo port after 10-year operation. The plan to upscale the warehouse and improve the transport system has a big obstacle, so the company cannot develop the services following the supply chain to meet the requirements for export enterprises. The current port cannot meet the demand for goods gathering. The company is currently investing an additional 36,000m2 but has not yet cleared the ground. Hence, all the goods and ships with 400 – 600 TEUs tonnage passing through the port at a frequency of 3 ships per week were in trouble when lacking warehouses for goods gathering.