Doosan Vina completed the super erection of Gemalink's STS cranes unit 7
Thời sự - Logistics - Ngày đăng : 16:48, 29/10/2021
(VLR) After nearly eight months since signing the contract to supply two additional super-heavy STS (ship-to-shore) cranes weighing 3,400 tons to the Gemadept - CMA CGM, two STS cranes number 7 and 8 of the Gemalink project have formed after super erection.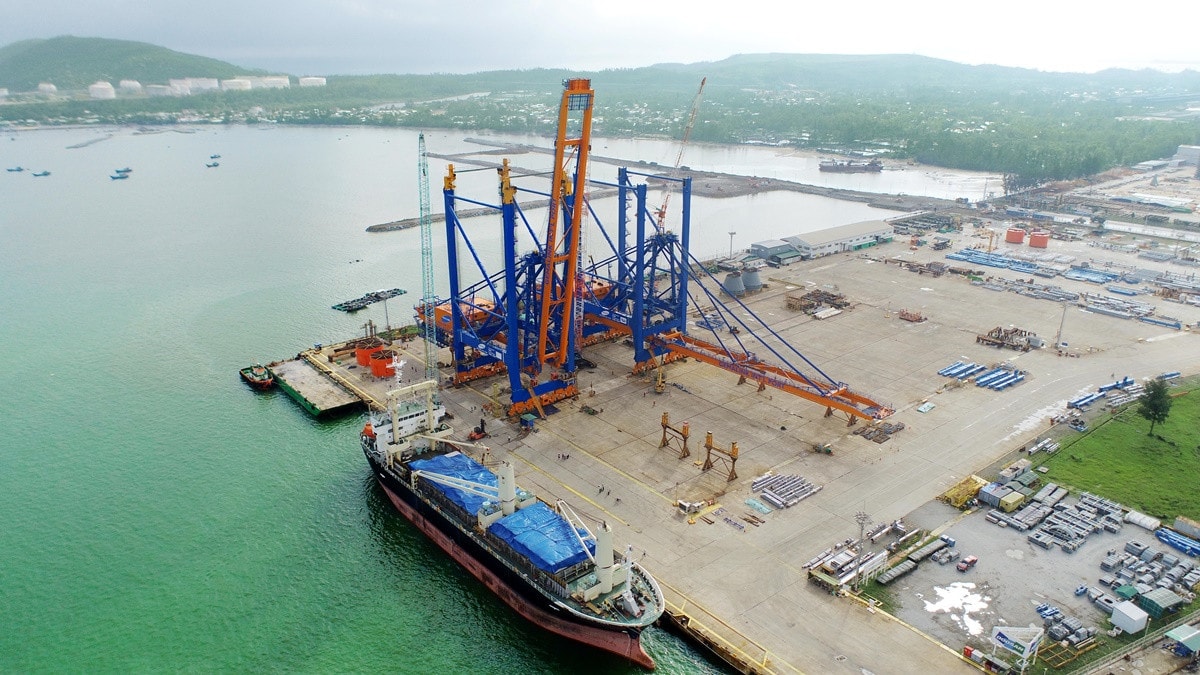 These are the seventh and eighth unit that Doosan Vina manufactures for Gemalink International Port located in Ba Ria - Vung Tau province
Constantly making efforts to overcome all challenges due to the impact of the COVID-19 epidemic, Doosan Vina always proactively takes advantage of opportunities and flexibly adapts to both strengthening the epidemic prevention and ensuring uninterrupted production activities.
"For two additional super heavy cranes No.7 and 8 of the Gemalink RMQC project, after signing the order in March 2021, we started production in April and have completed 100% of fabrication and about 90% of the erection. Currently, we along with workers of subcontractors have just completed the Super Erection of Unit 7 and are preparing to step toward to the electrical system connection, elevator alignment, gantry, and cable reel phases." Yoon Young Sang, Team Leader of Erection, Doosan Vina said.
The Super Erection is the most important stage of the crane erection. It took about 04 hours to complete the installation of the winch system to winch and pull large parts such as Boom & Girder, Top Beam, Top Leg, Machinery House to assemble, connect with 4 legs to form a complete RMQC crane, then switch to the stages of electrical connection, installation of elevator system, line check, power on, and operation test.
Along with the erection of unit 7, unit 8 of this project is also in the electrical connection for the Machinery House and preparing necessary things for the Super Erection.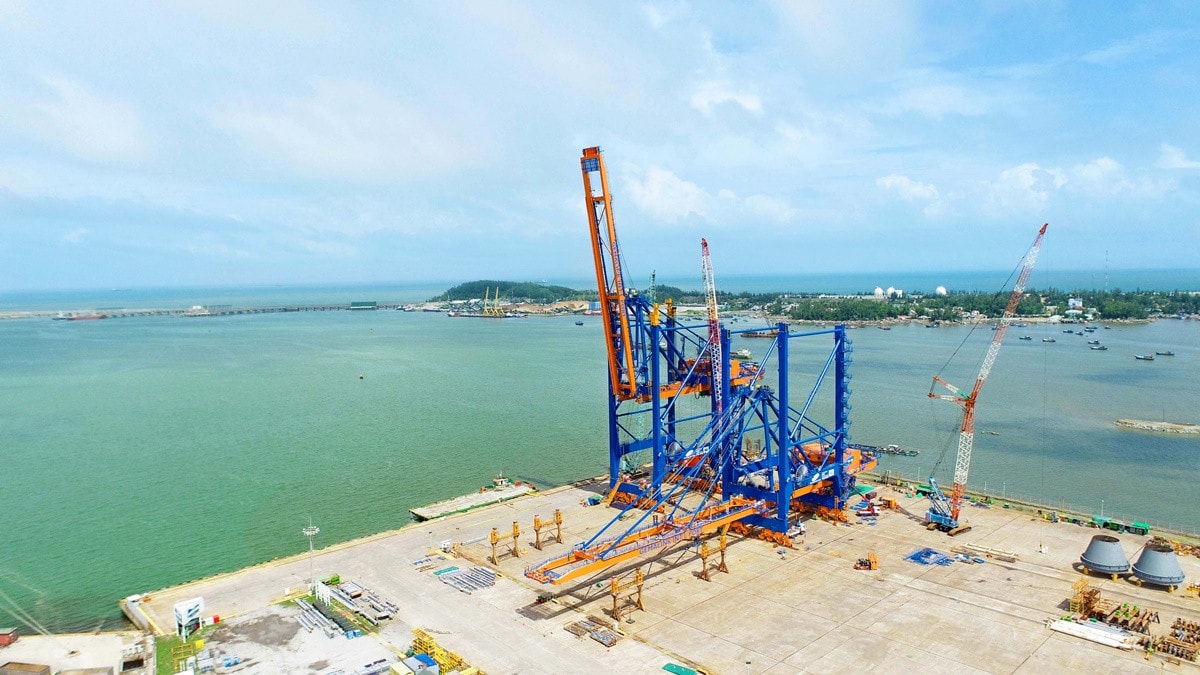 These giant STS cranes can lift 65 tons cargo containers from large mother vessels up to 200,000 DWT
By design, each of the eight STS cranes of the Gemalink project is 93m high, 150m long, 27m wide and weighs more than 1,700 tons. It can reach up to 70 meters into the sea (equivalent to 24+2 rows of containers) and could lift the project cargo of 65 tons from large mother vessels up to 200,000 DWT. With a such big size, the in-charge engineers must calculate and check each parameter carefully to meet the technical requirements, accuracy, and safety in each production step.
As planned, these two super-heavy cranes will be electrically connected, commissioned in mid-November, and handed over to the customer as per contract term. Once put into operation, they along with six STS cranes (supplied by Doosan Vina in 2020) will contribute to meeting the needs of improving loading and unloading efficiency, exploiting the full design of 1.5 million TEU of phase 1 from Y2022 at the Gemalink port, Gemadept - CMA CGM.