Expanding opportunities of foreign cooperation in logistics
Thời sự - Logistics - Ngày đăng : 08:00, 07/01/2022
(VLR) Economic recovery in the new normality depends greatly on reconnecting logistics chains and supply chains among countries. Therefore, promotion activities of trading connections in the field of logistics is of importance, especially at the end of the year when goods consuming demands increase globally.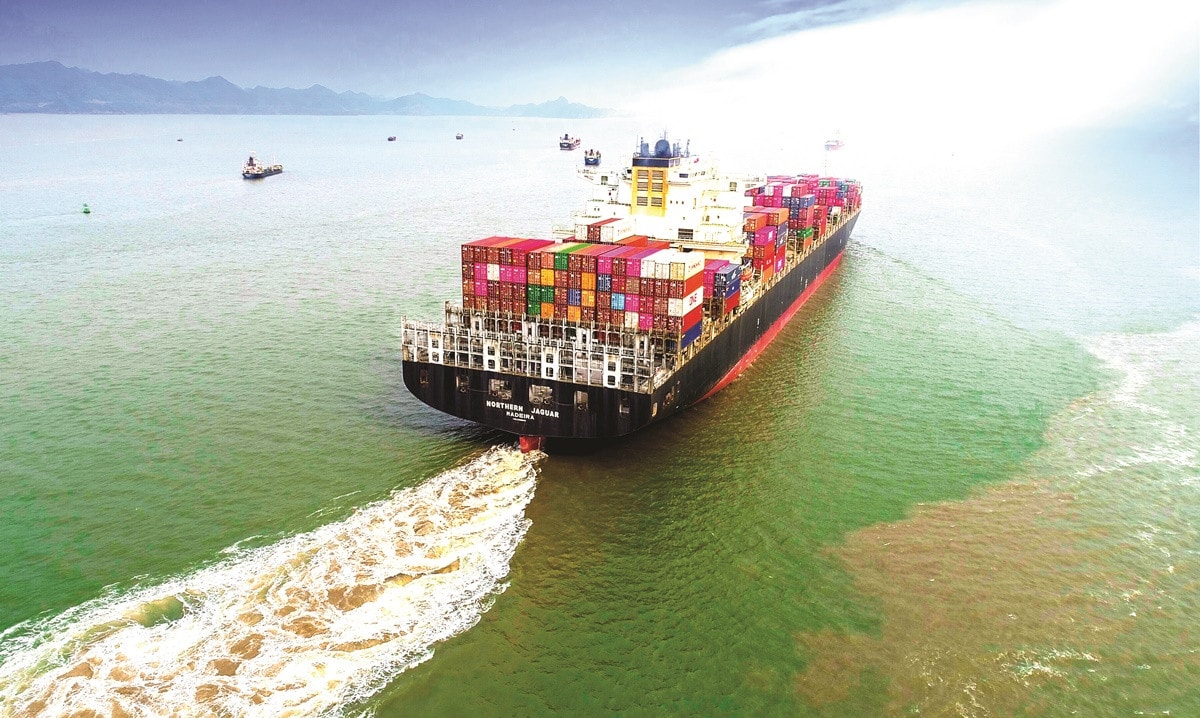 Vietnam - A reputable, active partner
The logistics sector has played a role as one of the backbone sector, contributing to development of Vietnam's economy. Over the years, it has had significant advancements. According to the ranking of emerging countries in logistics sectors, Vietnam ranked 8/50 countries (data in 2020)- an increase of 3 ranks compared to the previous year. Also in 2020, Vietnam is one of a few countries worldwide had positive GDP growth, most of countries and territories had negative GDP growth due to serious impacts from the COVID-19 pandemic.
Vietnam's exports continued have strong growth even as global trade damaged because of the COVID-19 pandemic. The export value of Vietnamese goods has still been increasing positively. According to the General Statistics Office, in the first 10 months of 2021, the total import-export and export value of Vietnam reached USD 510.46bn- an increase of 23.6%, equivalent to an increase of USD 97.36bn year-over year compared to the previous year in 2020.
According to Le Hoang Tai- Deputy Director of the Trade Promotion Department, the Ministry of Industry and Trade, "The active and comprehensive participation in newgeneration free trade agreements, including the EU-Vietnam Free Trade Agreement (EVFTA) and the Comprehensive and Progressive Agreement for Trans-Pacific Partnership (CPTPP) have created strongholds in international trade, making Vietnam a reputable active partner, which shows Vietnamese economy's strength and resilience of in the period of late 2021 and early 2022".
Facing with unpredictable happenings of the COVID-19 pandemic, Vietnam's Government has had drastic measures in epidemic prevention and control, stabilizing production, and listening to the aspirations of foreign investors, creating trust and premise to increase foreign investment attraction. To September 20, the total registered capital, newly-granted, adjusted and contributed capital for buying shares and capital contributions from foreign investors reached USD 22.15bn, an increase of 4.4% year-over-year compared to 2020. Vietnam continues to promote concentrated production, partition and maximize competitive advantages of each locality. The above factors continue to be a strong driving force, promoting the development of the Vietnamese economy in general and the logistics industry in Vietnam in particular, when development potential space of Vietnam's logistics sector is very large. In addition, the Vietnam's Government has identified logistics as one of the important sectors of the economy, so they always encourage investment and cooperation for its development.
Vietnam's logistics cooperation prospects with other countries
The world has been facing unprecedented challenges as the COVID-19 epidemic continues to threaten and break out strongly on a global scale, causing bottlenecks in goods circulation, shortages of human and material resources in logistics sector. Many difficulties have arisen such as restrictions on road, air, and sea transport, restriction of customs clearance or conditional clearance of many types of goods, lack of transport containers, human resources to operate warehouses, seaports, transshipment stations... Logistics is the connection between multi-regional and multinational supply chains. Therefore, the above difficulties greatly affect the economy.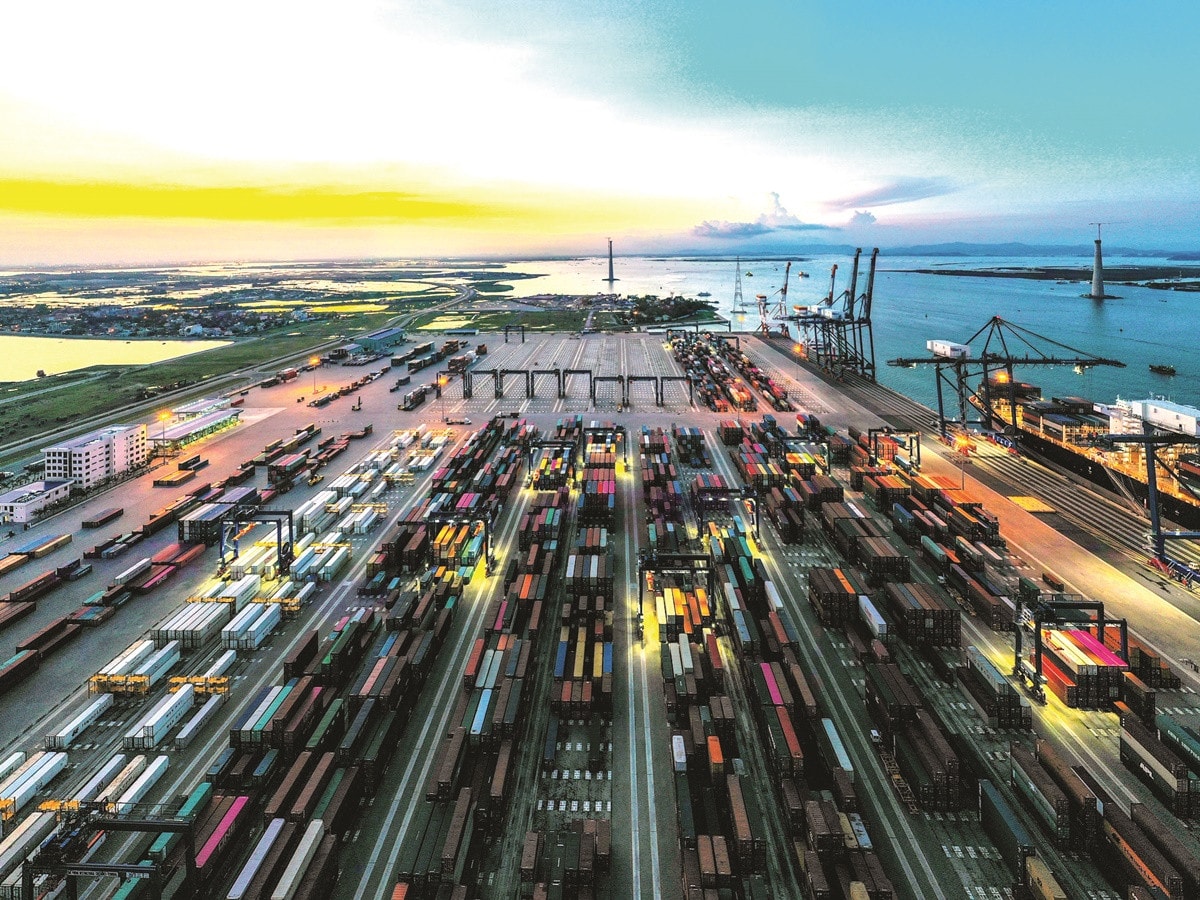 It can be obvious the economic recovery in the new normality depends greatly on the reconnection of links of the logistics sector as well as connection of supply chains among countries. Therefore, activities to promote trade and connection in the field of logistics are very important and necessary, especially at the end of the year when the demand for goods worldwide increases sharply.
Speaking at the International Trade and Logistics Conference 2021, Jeffey Tan- Head of Development and Information Technology Department of YHC Singapore Group, said Vietnam is a potential market for investment, especially in the field of logistics. "Currently, YCH Group has implemented an ICD project in Vinh Phuc province. This is a project to create a network to help connect Singapore with Vietnam and countries in Southeast Asia. Vinh Phuc ICD logistics center is a multi-function area, serving needs of forwarding, loading and unloading, storing and distributing goods, it is an important domestic cargo clearance point, a traffic hub and multimodal freight forwarding in the region. It also supports value added services".
Kabir Ahmed- Chairman of Bangladesh Transport Association (BAFAFA), said that Vietnam and Bangladesh have hadestablished good diplomatic relations, sharing the values of independence, freedom and development cooperation. Both countries are trying to double their import and export volume, promoting trade between the two countries. In 2020, Vietnam exported to Bangladesh a huge value- a variety of goods of USD 546 million.
"With the good cooperation tradition, I recommend the relevant agencies and departments to further facilitate cooperation between Vietnamese and Bangladeshi businesses (B2B). In the future, we will have visits to all ports in Vietnam, identifying areas that can be exploited for cooperation and development", said Kabir Ahmed.