Fclass: Multiple utilities in one app
Thương hiệu - Giao thương - Ngày đăng : 09:31, 19/01/2022
(VLR) Established from 2015 and started to join e-commerce platforms in the end of 2019, later than other companieslike Grab, Now, Shopee etc., however, only after 18 months of striving, Fclass app of Fclass Vietnam transportation JSC has surged quickly and stably developed when catch-up the trend of the e-commerce platforms today. We already had a discussion with Mr. Hua Minh Tuan, General Director of the company to understand better the superiority of this app.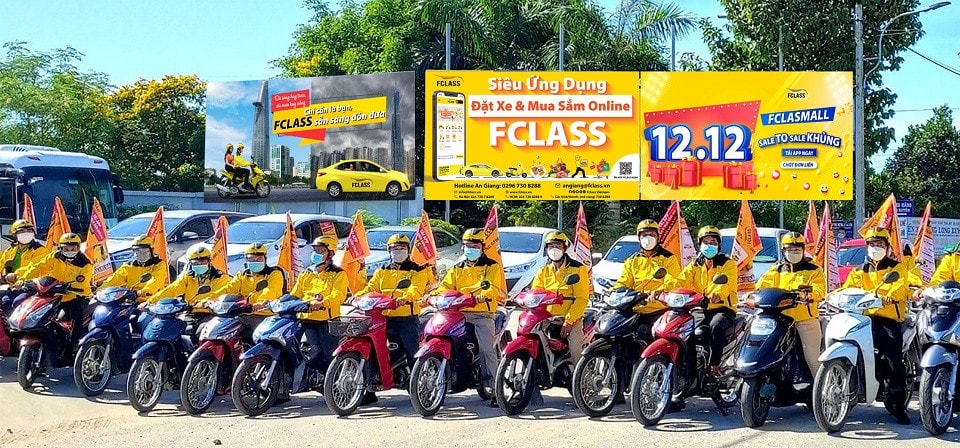 Fclass multiple utilities in one app
Good morning Mr. Hua Minh Tuan! When many domestic and international companies have already joined the e-commerce platforms for a long time, for example: Grab, Gojeck, Now, Shopee... To survive, become competitive, and develop, I'm sure that Fclass has had different solutions to accompany with these companies. Can you please clarify what these solutions are?
Actually, Fclass has just participated in the e-commerce platform for 2 years. To survive and develop in Vietnam, Fclass had to deploy a range of solutions at the same time, such as: Solutions for both investment, finance and human resources; development solutions for information technology, office system, customer market segments who are public servants working for government administrative agencies or staff members of enterprises, and citizens; solutions for network development; policies for rewards and vouchers to promote the demands and supplies for diversified goods and services to the domestic consumption market.
After 2 years joining the e-commerce platforms, where is Fclass now in the Vietnam's market map?
Fclass currently established 17 branches in the following cities and provinces: Hanoi, Thua ThienHue, Khanh Hoa, Ho Chi Minh City, Dong Nai, Binh Duong. Tay Ninh, Long An, Tien Giang, Vinh Long, Soc Trang, Can Tho, Hau Giang, An Giang, Kien Giang and Ca Mau. In the Quartely II of 2022, Fclass will continue developing 15 branches more in 9 provinces of Hong Delta River, 2 provinces in the North-East are and 4 provinces in the Central of Vietnam.
Currently, what are the main functions, services and products of Fclass that have been chosen by customers, sir?
Fclass has been integrated multiple functions with diversified services and products to meet the customers' needs, like FclassCar for public services, FclassCar, FclassBike, FclassExpress (for delivery), FclassF&B (for food or victual), Fclass Mall (for online order and services).
In particular, what are the similarities and differences between Fclass and other enterprises who provide the same products and services in Vietnam?
We have some similar features to products and services offered by Grab, Gojeck or Baemin, that are: Car booking, Delivery order, Food order, etc. In addition, our FclassMall designed to be an online shopping mall where we sell all kinds of goods and services, as the same as Shopee...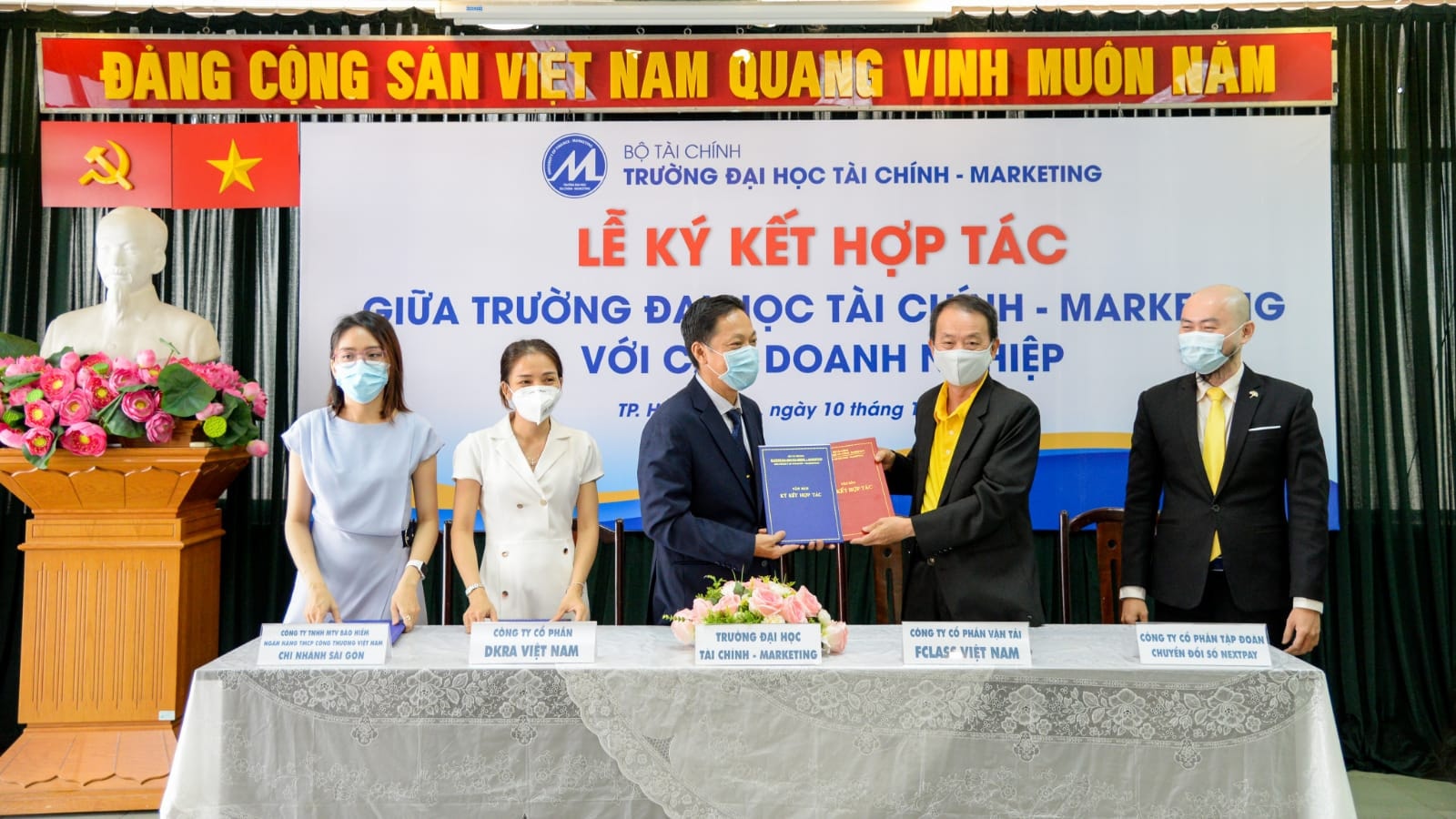 Fclass signed the contract with University of Finance - Marketing
In terms of differences, we have an interesting service that is FclassCar for public services to meet the travel needs of government administration agencies and nonbusiness units, in accordance with implementing strictly the Decision No.04 of Prime Minister on restricting an use of public vehicles... Currently, we signed agreements to provide FclassCar for public services with different agencies or institutions, such as: Schools, colleges and vocational centers in HCMC; Nam A Bank; Agribank; VietcomBank; PVI Insurance Coorperation; Sai Gon Bao Minh Insurance Company... Fclass also offers the delivery booking with trucks or container cars; no-cash payment method... to meet all the customers' demands.
So, what is the objective of Fclass, sir?
We are trying to develop Fclass to become the national reputable brand name, that can provide a Fclass online app for purchasing all kinds of goods and services, car smart-booking to serve the business-class passengers at a reasonable cost and meet the 5-star VIP standard, and ensure goods having quality compatible with spending costs or being carefully selected. A Fclass app with simple, friendly, and easy-to-use features can diversify the different utilities to serve the necessity of customers by its modern, popular, and VIP experience. In the near future, Fclass will strive to become rank in the Top 2 in Vietnam, reaching the 5-star standard in providing the Fclass booking-car app in Vietnam; creating job opportunities for about 20,000 drivers and over 300,000 shop owners with an average income ranging at $12,000 USD/year. To achieve this objective, the current motto of the Fclass is: Building a diverse, convenient, fast, and easy-to-use ecosystem for customers.
On the opportunity of the new year, Fclass would like to wish the Government's leaders, political-economicsocio organizations, foreign and domestic enterprises, Vietnamese people and foreigners living in Vietnam a prosperous peaceful New Year.
Thank you, Mr. Hua Minh Tuan, for your interesting discussion today! I wish you and all staff members of Fclass can obtain the fast, strong, and stable development in the New Year of the Tiger - 2022.