ICDST provides logistics solution adapting to COVID-19 epidemic
Thương hiệu - Giao thương - Ngày đăng : 08:00, 10/02/2022
(VLR) As a member of Saigon Newport Corporation (TCT TCSG/SNP) belonging to the Vietnam People's Navy and Ministry of National Defense, Tan Cang Song Than ICD JSC. (ICDST) is representing for SNP brand in Binh Duong province. From a customs clearance point, ICDST has become a professional 3PL provider, operating a 50ha of logistic complex to provides various services including warehousing, distribution center transport, customs procedures and other value-added services…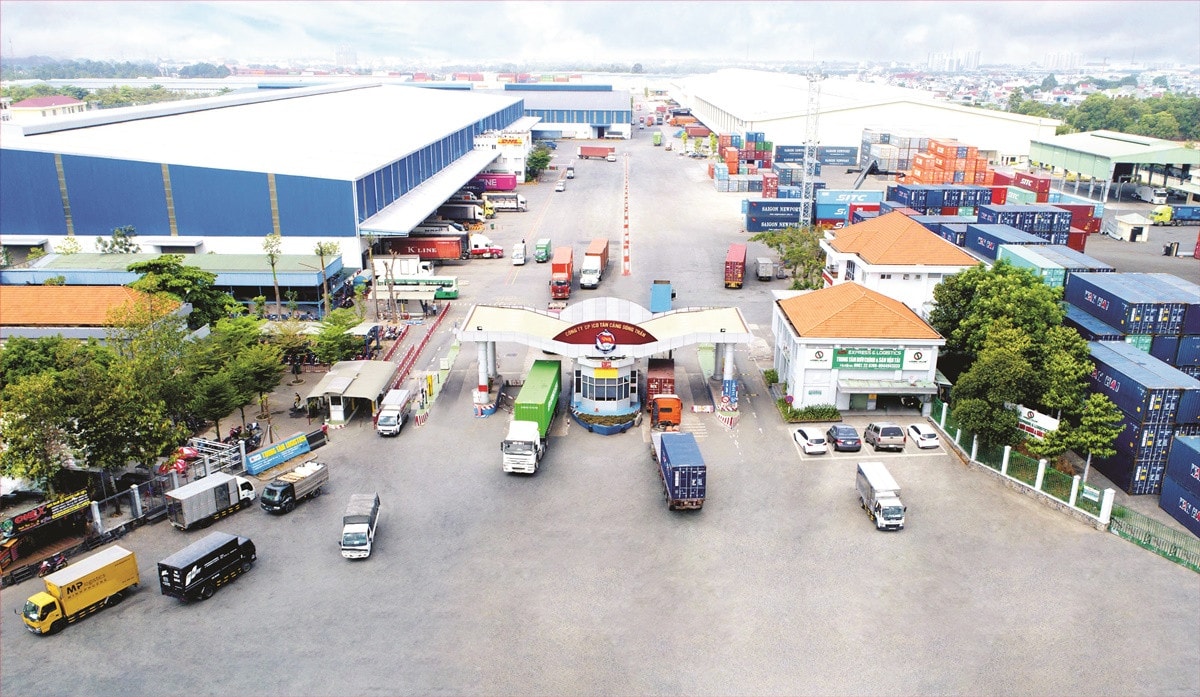 ICDST has become a professional 3PL provider, operating a 50ha of logistic complex to provides various services including warehousing, distribution center transport, customs procedures and other value-added services…
The COVID-19 epidemic caused severe negative impacts to most enterprises and to all fields of economic-socio life last year. However, ICDST has been a trusted destination for large customers as Kimberly Clark- Vietnam, Marico, FES, Mondelez Kinh Do, Hayat, Toshiba, and TTC Sugar…
ICDST has been managing and exploiting more than 225,000m2 of warehouses including bonded warehouses, inland warehouses, CFS warehouses and distribution centers designed to suit works of consolidation, forwarding, transport and distribution. The warehouse system has been equipped management softwares as Infor, Smartlog, WMS and SAPEWM, ensuring 24/24 security with modern equipment. Besides, there is also a container yard of over 105,000m2 equipped with advanced cargo handling equipment, providing diversified services as destination port service, empty depot services, and bonded yard service.
COVID-19 causes customer's needs change constantly, ICDST has currently focused on designing comprehensive logistics solutions, totally combining warehouse service, distribution center, yard, transport, and customs procedure to help customers save costs. The warehouse system has been set up to adapt special needs in each period with high flexibility.
In the coming time, besides designing logistics solution packages for customers, ICDST keep building and pursuing growth - promoting values; investing in infrastructure modernization; boosting information technology application, building a qualified staff; continuously building, maintaining and improving qualification management system to meet customers' needs; expanding cooperation with strong partners who have advantages in terms of infrastructure, land, technology platform and experience in the logistics sector to increase competition abilities and opportunities for successful bidding providing logistics services for shippers and producers. And ICDST keeps promoting SNP's traditional values, branding values and culture, effectively implementing set-out targets and completing them, willingly receiving and completing tasks of military defense and business production.