TBS Logistics: Cannot let COVID-19 be a barrie to development
Thương hiệu - Giao thương - Ngày đăng : 08:47, 09/02/2022
(VLR) "Like many other businesses, TBS Logistics is also affected by the impact of COVID-19. However, we have prepared personnel, infrastructure, technology, etc. to be ready to adapt and develop, not to let COVID be the reason or obstacle to development", said Mr. Le Manh Ha, Managing Director of TBS Logistics when asked about solutions to help TBS Logistics achieve its growth target in the past year.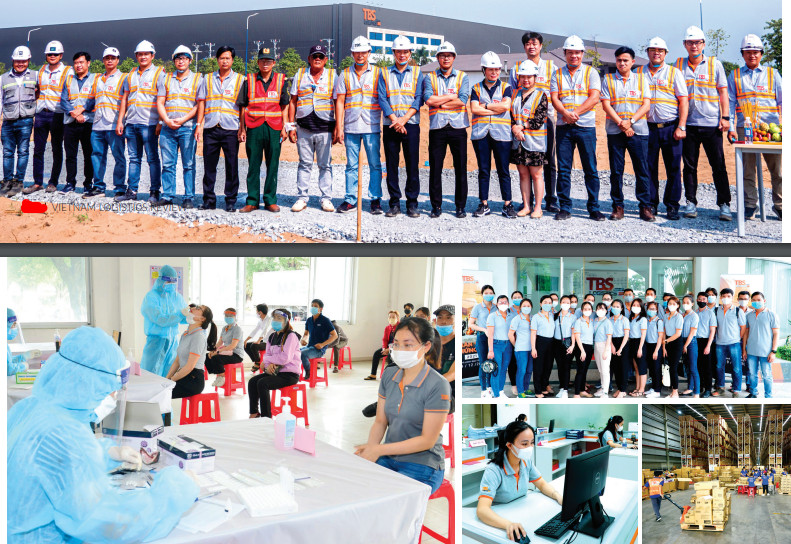 Although it is difficult to predict, but TBS Logistics will not let COVID-19 become a barrier to limit our developmen
In 2021, despite facing unprecedented difficulties and challenges like COVID-19, many businesses in the Vietnam logistics community still achieved positive results in production and business activities. Below is the story of the adaptation to COVID-19 and the breakthrough plan of TBS Logistics for the new year of 2022.
It is known that in 2021, TBS Logistics overcame the challenges of the COVID-19 epidemic and achieved many important results in warehousing and customer service activities. Could you please tell me, what factors helped bring success to TBS Logistics during the recent difficult period?
The first and most important factor I want to mention is the solidarity and consensus of all leaders, employees and workers at TBS Logistics. First of all, the right vision and strategy of the Board of Directors. In the most difficult period, when Ho Chi Minh City and Binh Duong became epidemic centers, forcing these localities to apply social distancing measures to control the disease. Production stagnation, supply chains were congested and broken on many stages, many businesses had to downsize production, personnel cuts, even stop working entirely, etc. In that context, the Management Board of TBS Logistics still recognized our employees are a valuable asset, also the main force to help the company maintain its development, so despite difficulties, it is still necessary to minimize the impact of the epidemic on health, life, employment of employers and employees.
TBS Logistics has proactively established a Steering Committee for COVID-19 Prevention and Control, coordinated with health authorities to conduct training on taking samples for testing, rehearsing epidemic prevention and control, and establishing specialized teams such as taking samples for testing team, logistics team, "3 on-site" service infrastructure team, establishing an isolation area right in the company, preparing medicine to directly take care of F0 employees. Moreover, we also actively find new sources of rapid test kits, early vaccination, improve the quality of meals and vitamins to increase resistance for workers...
The attention of the Board of Directors has created trust, which is the driving force to help employees feel secure to work with the spirit of "For the family, for the company", always ready with the company to contribute together to overcome the current difficulties and develop in the future.
It can be seen that employees are the key factors that create the development of any business. So, in addition to creating a good working environment, how does TBS Logistics take part in training and improving knowledge for this force?
In the context of globalization and the strong fourth industrial revolution, the Board of Directors of TBS Logistics requires increasing quality of professional qualifications and skills of human resources. In particular, the workforce with specialized knowledge, foreign language skills, information technology application, communication and negotiation skills, etc. will be a key factor to help improve the capacity of employees company. In the long run, human resources will be the decisive factor to help TBS Logistics quickly catch up with large domestic and foreign enterprises, improving our competitiveness.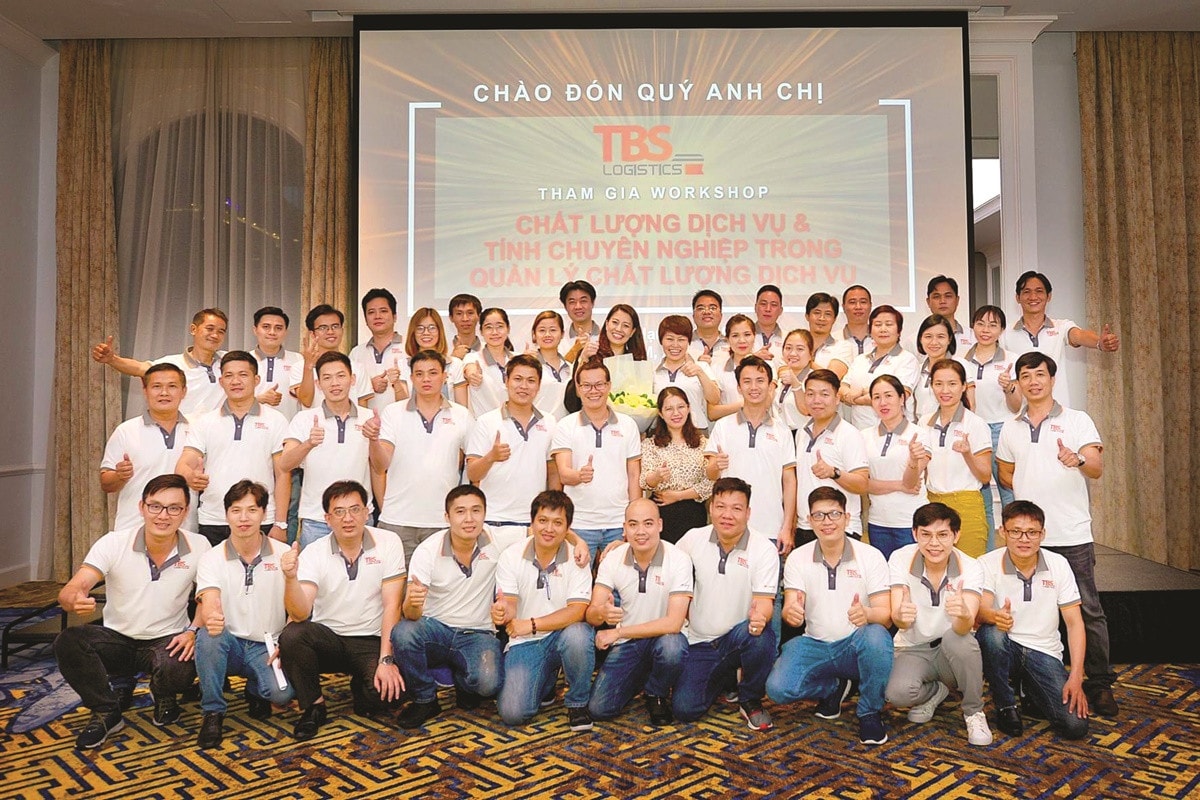 TBS Logistics is focusing on human resource training. In 2021, we have organized many competitions such as: Young talented leaders; Labor innovation contest; Operations Team Leader - Future Leaders Competition; Documentation Staff Contest - Potential leaders... to improve employees' skills, knowledge and applicability. These are playgrounds that create cohesion, and give employees great motivation to try and learn to develop themselves. This gives TBS Logistics a human resource that is both experienced and knowledgeable to joins hands in developing TBS Logistics more firmly in the new period.
The COVID-19 pandemic has caused many challenges and difficulties for businesses. However, this is also the right time for businesses to change and adapt as well as find new directions in line with market needs. What strategies and changes has TBS Logistics made to adapt in the context that Vietnam's economy is gradually adapting to the "new normal"?
TBS Logistics has overcome many difficulties due to the impact of the COVID-19 epidemic to keep the supply chain for production and business operation. The company has proactively set out a suitable working plan, and ensured its operation in the "new normal" conditions. TBS Logistics has focused on accelerating digital transformation, improving human resources to develop service quality and ensuring operation maintenance during epidemic conditions. At the same time, we have continued to fully vaccinate the direct workforce to ensure uninterrupted logistics operations.
The current logistics service industry not only develops and meets the international movement of goods, but also plays an important role in ensuring the circulation of domestic goods. When the outbreak of COVID-19 led to a change in consumers' shopping habits from direct to online, the development of e-commerce has promoted the development of logistics services serving this field to follow. Many domestic delivery businesses have quickly adapted, taken advantage of this opportunity to increased profits.
The year 2022 is still expected to be challenging due to COVID-19. How has TBS Logistics prepared business development plans to not only adapt but also create breakthrough development?
let COVID-19 become a barrier to limit our development. To actively adapt and develop, we have prepared human resources, infrastructure and technology. First, we focused on reorganizing the human resources apparatus, applying many technology solutions to optimize the operation of each stage. Besides, we also focus on investing in warehousing infrastructure and doing market research to provide products and services that are suitable for the needs of the market.
TBS Logistics always strives to improve our service quality, invest in transport infrastructure, and apply new digital technology to the operation system. With the proactive attitude, foresight and enthusiasm of everyone, TBS Logistics is ready to welcome the strong development opportunities of the logistics field in the new year of 2022.
Thank you very much for your sharing.