Delta's 18th Anniversary: There is still a dream
English - Ngày đăng : 15:28, 15/06/2022
(VLR) Delta International Co., Ltd., was founded on June 14, 2004 with its first four members. After a long and hard progress, the company has been much bigger in terms of size and operation with 400 members working in its branches nationwide. It specialized in providing tailor-made services of forwarding, transport and customs to its customers.
Although there are difference in goals and ways of implementation in each stage of development, Delta has been pursuing its dream of being a strong brand in the Vietnam's logistics sector.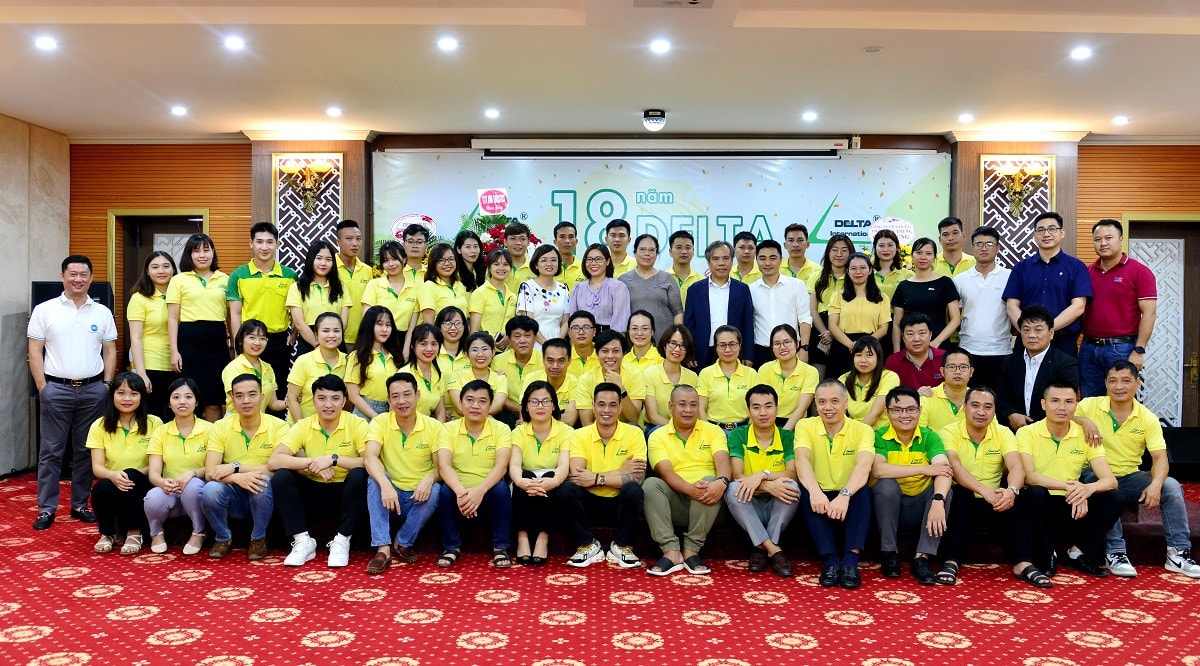 With existing success, Delta set the target of having a thousand-billion-VND turnover in the next 5 years (Photo: Pho Ba Cuong)
In the 18th Anniversary held on June 16, 2022, Tran Duc Nghia- Director of Delta International Co., Ltd., talked about Delta's future- a future with many matters to be solved. Its goals and ways of doing business should be different from those in the past time to reach a thousand-billion dream. Nghia said:"It took 18 years to overcome the sales milestone of VND 270bn in 2021, we are now aiming at the revenue of VND 1,000bn in the next 5 years".
The basis for the thousand-billion dream is that, after years of preparation and over two years of negotiation, on June 10, 2022, Delta signed an investment with its Japanese partner Katolec Corporation- an important milestone marked. Although, it is necessary to wait a bit more for approval from both Vietnam and Japan's State agencies before the contract takes effect, it can be believed the cooperation in accordance with the policy of attracting foreign investment capital from the Party and the Government will be a motive force for Delta to go far in its new development progress- it is also a contribution to socio- economic development as well.
In addition, Delta is not alone realizing its dream. Currently, the company has gained trust and companionship from many domestic and foreign customers and partners and supports from enterprises of various fields in the logistics service chain.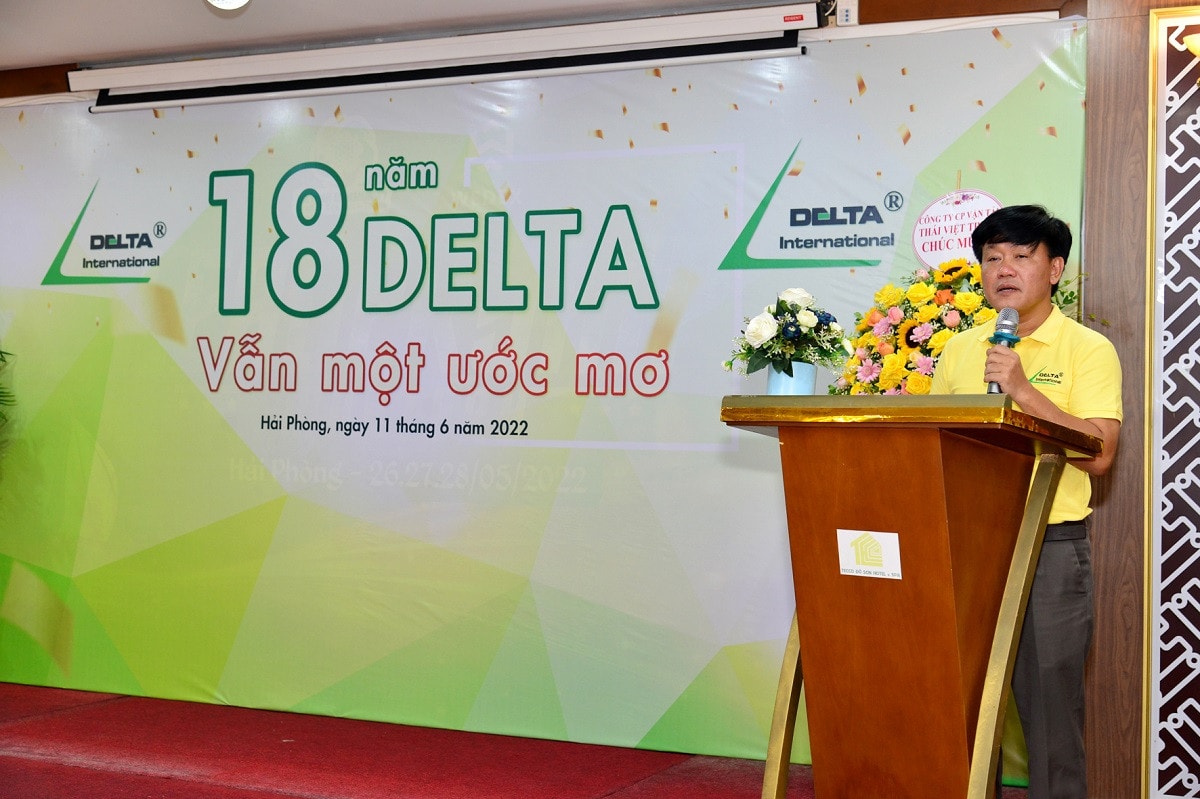 Tran Duc Nghia- Director of Delta International Co., Ltd., talking about Delta's development orientation in the future (Photo: Pho Ba Cuong)
Delta's staff is also an important factor in its success. Showing his pride and confidence to them, Nghia said:" 18 years is a long period of time that we have been together making Delta's success. Among those sitting here, there have been many who have been with the company since its establishment and there have been many working for the company for over 10 years or over 15 years. We all have experienced changes and difficulties we dealt with for 18 years. Now it is time to aim at the new future, quite different from what we went through, with challenges to shape Delta in the next 5-10 years".
In the 18th Anniversary - Delta - There is Still a Dream, speakers and guests had a discussion on opportunities and challenges Delta, as other logistics enterprises, will cope with in the future.
Ms. Pham Thi Lan Huong, General Director of Vinafco Joint Stock Company, said that the first big challenge that domestic enterprises face is the freedom of competition. With the opening and deepening integration of the country's economy through trade agreements, it is attracting more and more foreign businesses to invest in business. We have no choice but to strengthen ourselves. Ms. Huong said that information technology will help us improve our competitiveness, but it is also a big challenge when the investment costs are very expensive, even though it is an inevitable path we must go. With the field of information technology, let's dream big, but do each small thing and with each small success we will have more confidence to continue to do bigger things.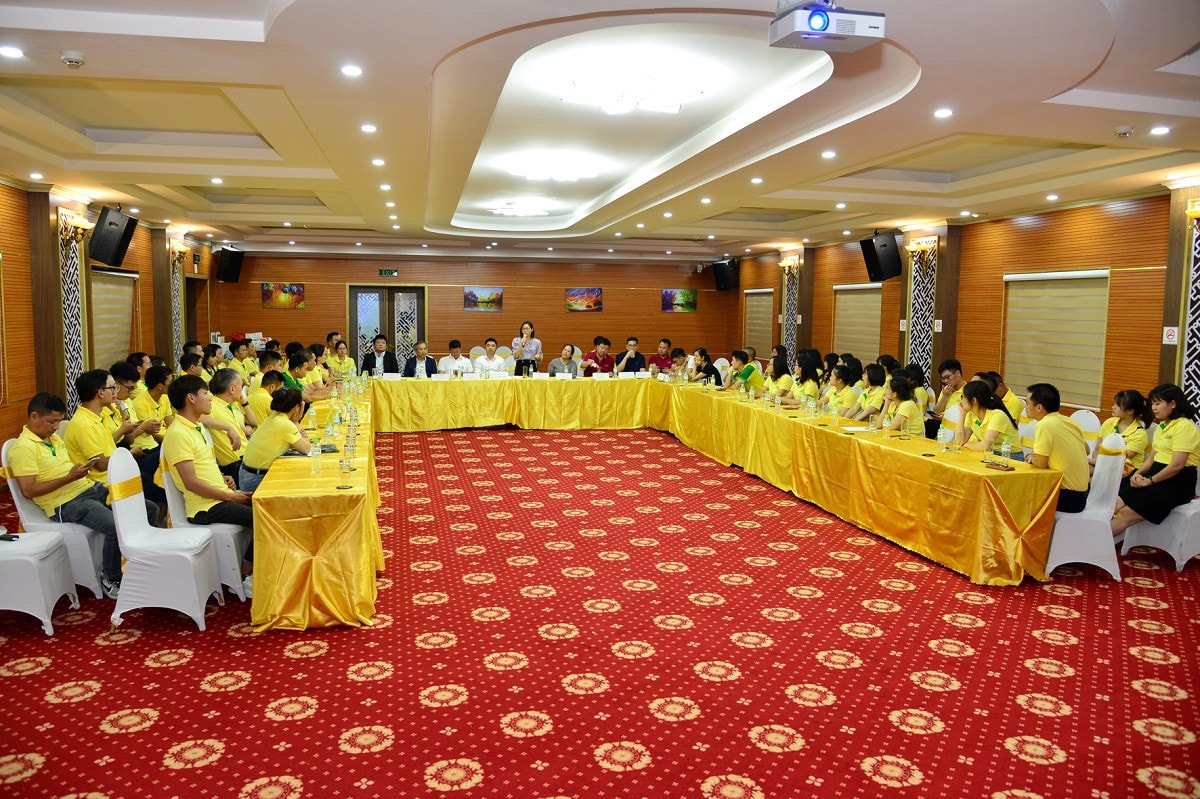 Many experts in the field of logistics attending Delta' 18th Anniversary. They had discussions on challenges and opportunities of the Vietnam's logistics sector (Photo: Pho Ba Cuong)
In the field of railways, Tran The Hung- General Director of Railway Transport and Trading JSC. (Ratraco) said that although our country's railway industry develops more slowly than other forms of transport, it still has a certain role in the multi-modal transport chain. If it is properly invested, railways, along with other modes of transport, will have great contribution to reducing logistics costs for enterprises. Hung said, Ratraco has had plans to invest in cars and empty containers of all kinds, to build synchronous cargo warehouse systems, railway logistics center and has had projects to connect railway to seaports…
Le Manh Cuong- Director of Lokaport Logistics and Port Operation JSC said inland waterway transport has recently had quite good growth. With strong points of large transport volume, cargo safety, less pollution to the environment and the cost of 30% lower than road transport cost… waterway transport has gradually been a choice to reduce pressure to road transport and to help enterprises reduce logistics costs.
In the field of container cross-border transport, Nguyen Thu Thuy- President of Logistics Import- Export Co., Ltd., said enterprises should know the difference in processes of import- export procedures, law regulations in certain countries, and have foreign language ability, especially Chinese.
Ideas from experts will help Delta's leaders and staff members to know well development opportunities so that they can confidently pave up new development strategies to make it become a strong brand of Vietnam's logistics sector in the future.