Deo Ca Tunnel: "The mark of the century"
English - Ngày đăng : 12:56, 09/09/2022
5 years ago, on August 21, 2017, Deo Ca Tunnel, Phu Yen Province, was officially put into operation. At the time, the Tunnel- a major work on the North- South route- was evaluated as being of great importance and creating socio-economic motive force for Phu Yen and the country.
Humanity values
Deo Ca- a deadly road in the past- used to be a dangerous road with many twists and turns- as a giant python slithering between steep cli s on one side and a deep abyss on the other. ere used to be a lot of serious accidents, especially in 2012, 40 accidents. When there was an accident, if it was handled 15 minutes late, there would be congestions for kilometers in each direction. On average, it took a day to clear the scene once an accident happened on the pass.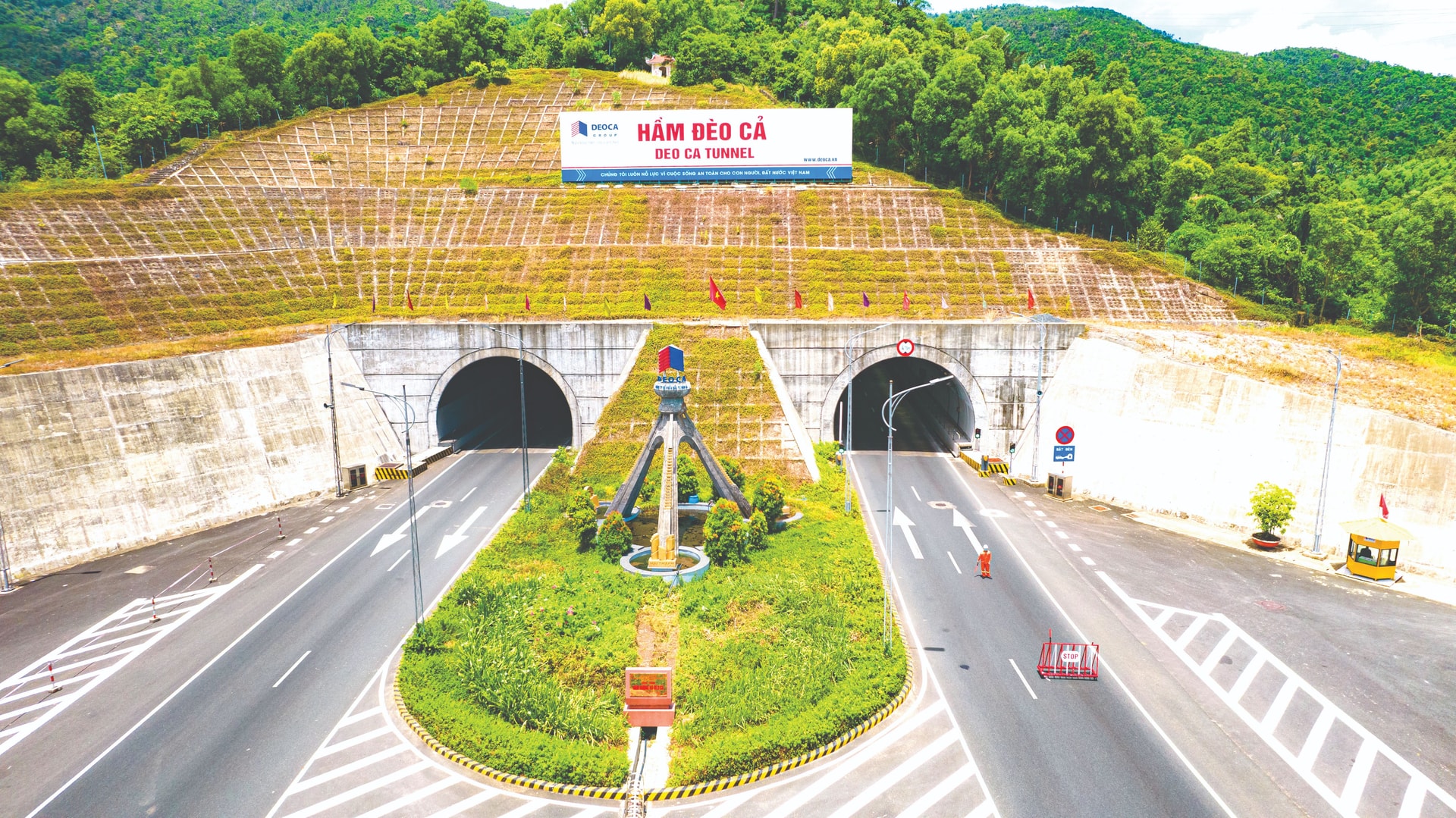 In 2017, once Deo Ca Tunnel was put into operation, journeys of drivers on the North- South route when passing Phu Yen have been much safer since they do not need to go through the dangerous winding pass as they used to.
The latest statistics from the Deo Ca Tunnel Operation Management Board showed since the tunnel was exploited, Operation Management Enterprise has served 10.2 m vehicles going through the tunnel , handling 58 accidents and 04 re- ghting cases. Particularly, there have not been any serious accidents or explosions in the tunnel in the past 5 years. Besides, the enterprise has paid much attention to monitoring and operating for promptly handling and supporting vehicles and individuals going through the tunnel with the motto of bringing the most convenient and safest services.
Nguyen Sy Phuc- Deputy Director of Deo Ca Tunnel Operation Management Enterprise said:" With achievements gained in the past five year, Deo Ca Infrastructure Investment JSC (the management company) o ered the certi cate of merit to us for outstanding contribution in the task of operation management of the traffic network at the Project of Deo Ca Road Tunnel. I am so proud to be a member of the enterprise, which has helped millions of vehicles go safely through the tunnel in the past five years".
Breaking the bottleneck
Previously, Phu Yen could not have strong developments as other surrounding provinces did due to it engulfed geographical position: high Deo Ca in the South; Cu Mong in the North, and Truong Son Mountains in the West. It geographical position made it di cult to have transaction with other places in the region. Tunnels of Cu Mong and Deo Ca have broken the bottleneck for practical regional linkage.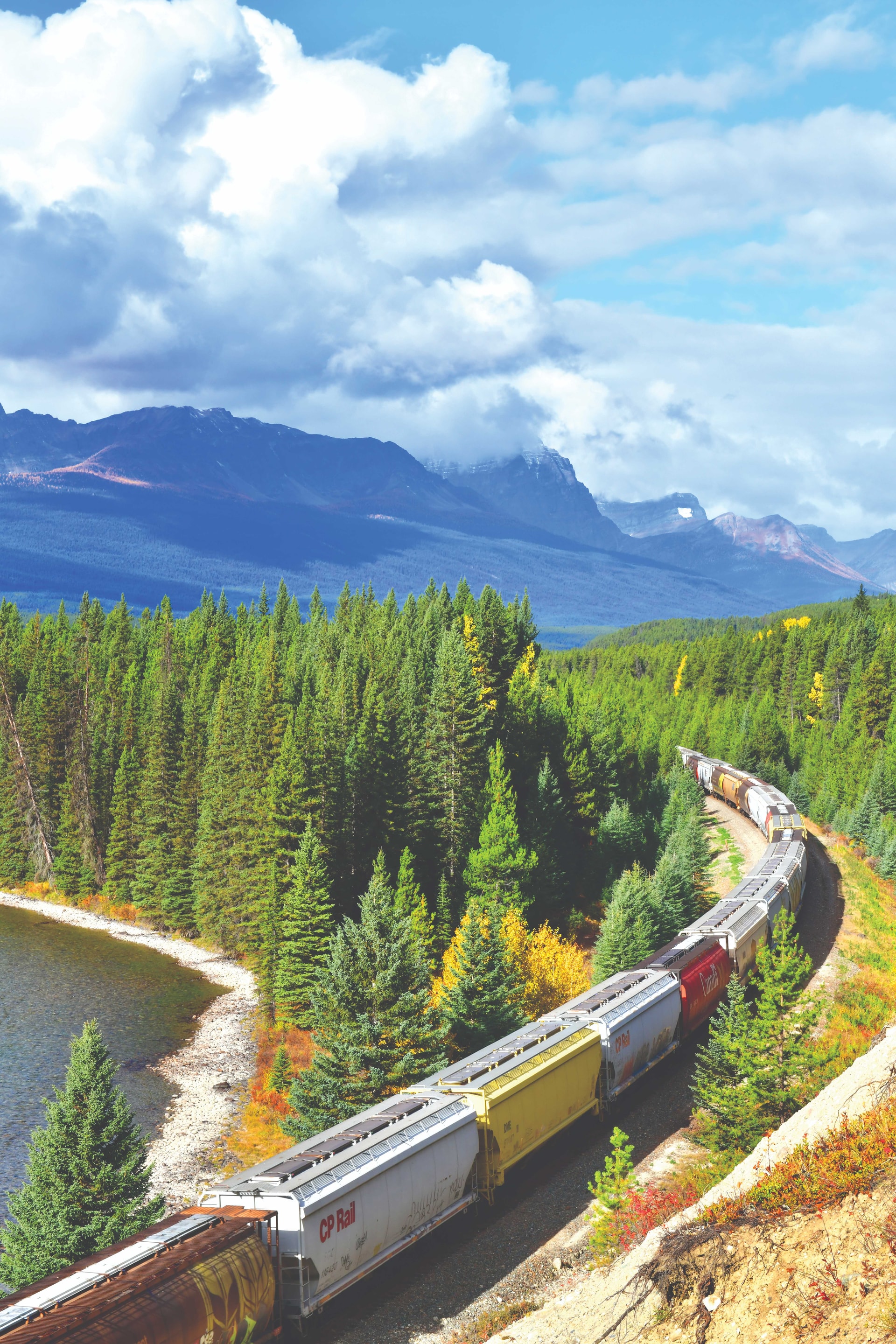 Nguyen anh Quang - Former Secretary of Phu Yen province shared his thoghts: "Twenty years ago, we determined that if Phu Yen wanted to develop, it had to connect other regions: Khanh Hoa in the South, Binh Dinh in the North and the Central Highland in the West. At the time, we considered to have a project implemented under Japanese ODA. We did not think we could build Deo Ca Tunnel. I do appreciate the talent of mobilizing resources of the President Ho Minh Hoang. Deo Ca Tunnel has brought a new appearance to Phu Yen, creating important linkage to the Southeastern Key Economic Region".
Deo Ca is a national key project with the total investment of of VND 11,000bn. Especially, it is a digging-through-mountain tunnel implemented by a domestic enterprises, confirming Vietnam's aspiration of thriving in a field which previously depended on foreign countries.
When Deo Ca Pass Tunnel has been put into operation, it did not take an hour to pass Deo Ca on its winding road: the time of 45 minutes reduced to 10 minutes going by the tunnel; points of accidents and congestions have also been removed as well.
The tunnel project has the total length of 13.9km, starting at the Km 1353+150 (National Road 1A) in Hoa Xuan Nam Commune, Dong Hoa District (Phu Yen) and ending at the Km 1374+525 in Van Tho Commune, Van Ninh District (Khanh Hoa), in which Deo Ca Tunnel has a length of 4.125m and Co Ma Tunnel, 500 m; accessing road, 9.3km. Each line has two tunnels 30 meters apart, each tunnel is 9.75 meters wide, including two lanes with safety strips and tunnel maintenance corridor, designed speed of 80km/h.
Representatives of Phu Yen's leaders said the tunnels of Deo Ca and Cu Mong has broken the previous 'engulfed position' of Phu Yen, opening the new door of trading and pushing up socio- economic development, creating a momentum for industrial and tourism development in the coastal area of the Central, enhancing regional linkage among Phu Yen and Van Phong economic zone and Nha Trang, surrounding zones of industry and tourism.
Ho Dac Thanh- an old Phu Yen veteran- shared his thoughts:" Since Deo Ca Road Tunnel was put into operation, especially when having Cu Mong Tunnel in addition, Phu Yen has released all its bottlenecks for economic developments. It takes only a short time to travel through the tunnel, Phu Yen will surely have stable socio-economic developments. I found the economy here blooming and Phu Yen people enjoy these benefits. We are extremely grateful to Deo Ca Group- the enterprise built this 'work of the century'.