A rainy night in Dalat, when sitting with the poet when the memory of a great friendship of two artists Nguyen Chi Hoan, he asked me to go to Don Duong with him. 25 years before, when working for a newspaper in Saigon, he used to go to Don Duong, at first to write reportage only, but then he became attached to the land. Hoan showed me a number of his poems about Don Duong and Da Nhim Lake (also called Don Duong Lake). They once won the poetry first prize of Van Nghe Newspaper. I have been in love with the town for a long time. In 1973, I stayed here for a night with the painter Hoang Dang Nhuan on the way from Dalat.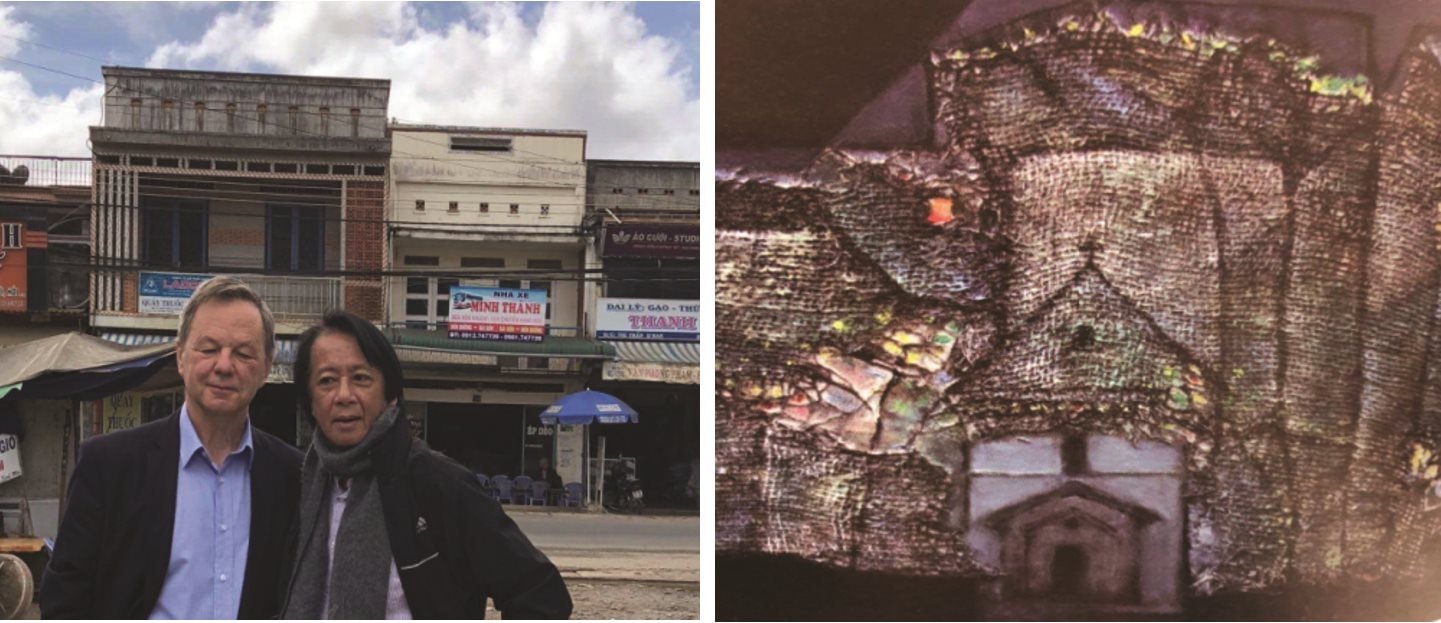 Dran is the French name for Don Duong. Dran is a town located on National Road 27, about 40km from Dalat. On the way down, Dran is the stop for rest before crossing Ngoan Muc Pass or after crossing the Pass. Dran, in the eyes of travelers, is a peaceful place, a familiar tenderness on the journey to or from Dalat.
Many years after, the town seems to have no change: mountains still hidden in morning mist; reed flowers still growing immensely. Small stores and shops are still empty with customers, except those in the market area- they are a bit crowded. Everything seems similar as they used to be. The heart a little bit sinks down when the memory of a great friendship of two artists who used to stay for long in the area.
Russian writer Oleg Babukin - Head of the Foreign Affairs Department of the Russian Writers' Association once wondered why we loved to make a stop in an empty mountainous town. I told him this was the place Trinh Cong Son and the painter Dinh Cuong used to live. Having admired Trinh Cong Son, he was excited to go with us to the town.
It was around 1964; Trinh Cong Son was teaching at B'Lao, Dinh Cuong came from Hue and they met each other in Dalat. Then Cuong lived in Dran, in a stilt house made from pine wood with forest around, where sounds of gibbons howling, birds chirping can be heard, in freezing fog in Lac Lam, 4km from Dran market. In documents left, they both were living here in their own loneliness and in their own inspiration.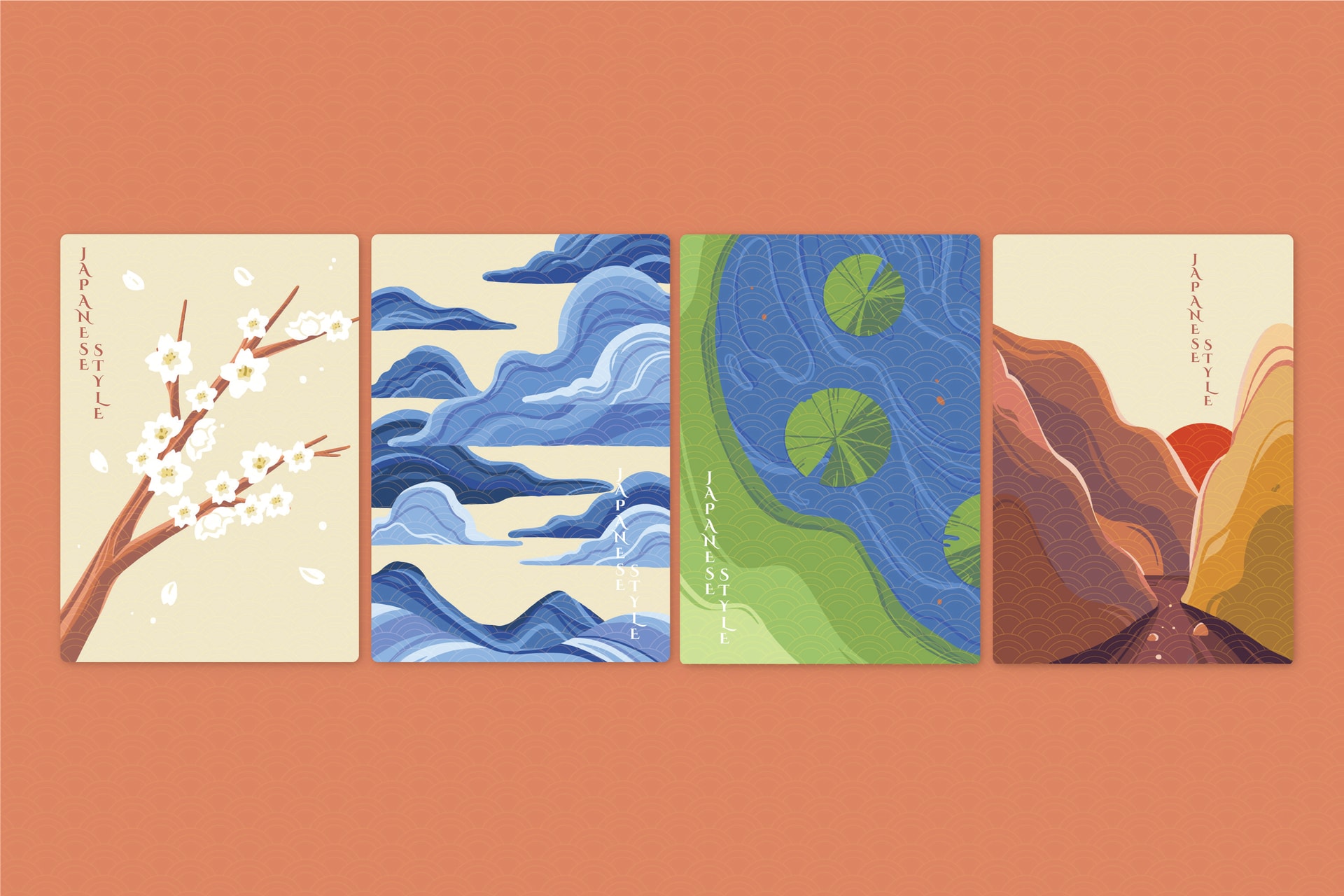 Although he was a painter, Dinh Cuong wrote many poems about the place: I being alone with vast sky and land/ How cold a Don Duong evening/ The green chayote on the truss/ Taking off your hat to salute a flock of wild parrots. In days living far away from the country, the image of the land came in nostalgia
and fantasy :"Remember the blue smoke spreading far on the mountainside/ O Don Duong's wild passes/ the rattle sounds of an old cart/ the sounds of worn-out horseshoe falling on the road/ and my friends are no longer with me." It was Trinh Cong Son- his close friend. "I saw you smiling, Son, your crooked teeth/ old white reeds lying down in the howling wind/ The forest of wild sun flowers turning sad in dusks (Chieu Mua Dong Toi Som- It is soon getting dark in winter) or the gas mantle fluctuating or in dark nights of Dran/ Two friends each lying on his pine- wood beds/ with white candles/ writing letters at late nights/ To Huong Duong an innocent name/ You called Dao Anh/ time of Con Tuoi Nao Cho Em: time of wandering in town/ time of Tuoi Da Buon... (Chieu Nay Toi Di Tren Pho Xua Georgetown Ma Nho Ban- This afternoon I Was Walking on the Old Geogretown and Missed You) And in the time staying in Dran, Trinh Cong Son composed the ever-lasting songs of Con Tuoi Nao Cho Em, Tuoi Da Buon... and wrote love letters to Ngo Thi Anh Dao "Outside only the shape of the high black mountains can be seen. There comes the sad sound of the stream. Cuong is painting my portrait. In front of me, there is Camus, Hemingway, James Dean, Kafka, Steve MacQueen and two long reeds gently waving winds.(2)" The scenery and life in Dran once fascinated the talented musician, there were times he wished to stay there:" I feel sad but I find something attracting me silently. If there is someone who really loves me, I perhaps will have enough courage to start my life here (3)".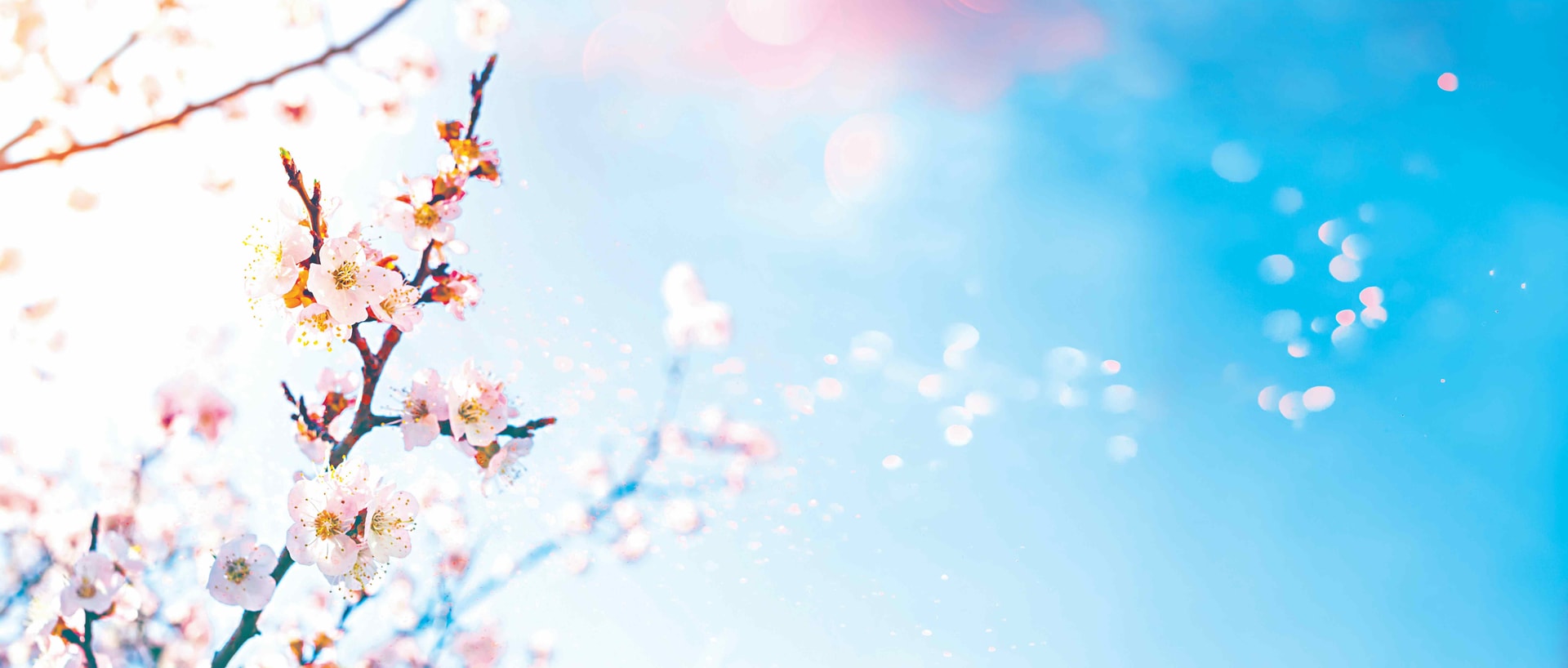 Dran had left in Dinh Cuong's heart many memories. The last time he came back to Vietnam, Cuong came to Dran alone to visit old places: church, post office... For example, when I come back, there is no green chayote on the truss/ in December, a cold rainny evening of Lac Lam/ there is no more sounds of horse bells/ jingling in the wind (Nho Lac Lam 1- Remember Lac Lam 1). He visited the old houses with tears in his eyes drops of wine have dried up/ foggy nights in Dran (Van Rung Cao Su cua Ta- Still My Rubber Forest). 
There were nights, when the two friends already got drunk Son used to sit and draw/ Come back Son to build a fire in the garden/ like we did in the cold Don Duong/ waiting for the candles to burn out/ listening to the familiar sounds of gibbons howling (Dung Ben Doi Kia- Standing in The Other Side of Life). In the posthumous poetry left behind by Dinh Cuong, especially during his years abroad, Don Duong (Dran) was repeated many times in his poem with his intense sorrow and pain: returns me to Lac Lam/ to the time of wandering / return me at this evening / whispering a small prayer ( Tra Toi Ve Canh Rung- Return Me to The Forest).
To Cuong, Dran was the endless inspiration not only for his poems but also for his paintings. In the paintings, Dran is images of mountains and hills, red flowers and vast area of white reed, a church in Dran, a man wandering in the blue and gray evening and listening to the train whistles echoing back. There is an obsession in the paintings: a mysterious green- cold and deep as the loneliness of Dran, Dalat in subconscious. The illusory blue color, melancholy and romantic, can be seen in the painting of Mau Troi Xanh (Blue Color of Sky), Chim Dem (Night Birds), De Nho Dalat (For a Memory of Dalat), De Nho Nha Tho Dran (For A Memory of Dran Church), Thieu Nu Chieu Ngoai Cua So Mien Doi Nui (Young Girl Outside The Window in The Mountainous Evening), Thieu Nu Dran (Dran Young Girl), Da Khuc Tren Doi Xanh (Serenata on the Green Hill)... It is Dinh Cuong' green color, half-real as a painful but tender memory. The green of lonely mountainous Dran followed as a nostalgia in his subconscious that inspired his passion with colors.
Although there was not much feeling for Dran that there was for Hue or Dalat, it earned a distinguished place in Dinh Cuong's art creation: a place of his young age with his close friend- Trinh Cong Son- how can I forget the life here when I leave someday/ how can I forget him when I leave someday (D.C)
I love their friendship; I have been in love with Dran since I was here.