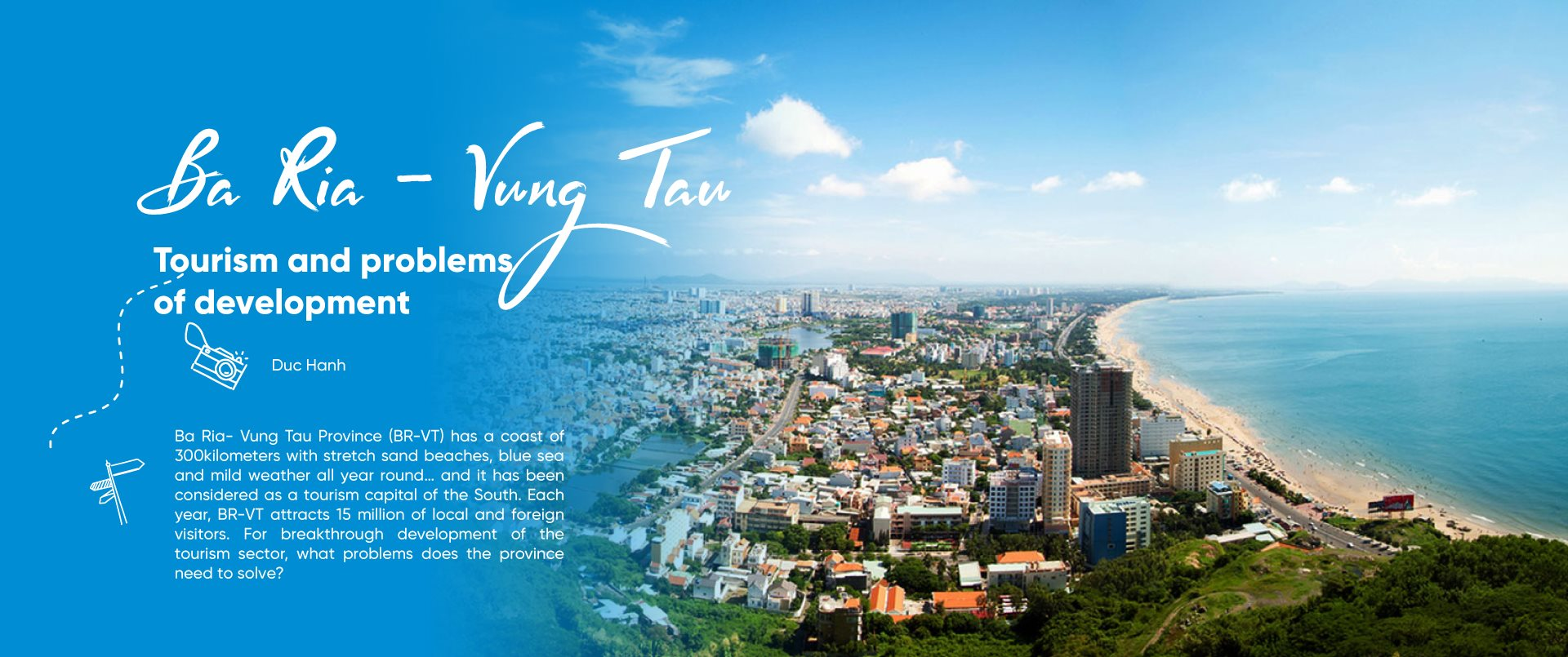 A problem of upscale tourism product
BR-VT enjoys its geographical advantages when it is bordered by provinces and cities in the Key Southern Economic Zone: HCMC, Dong Nai, Binh Thuan… With the coastline of over 300 kilometers, BR-VT is suitable for a number of upscale tourism projects combined with kinds of sport tourism which will attracts millions of local and foreign visitors.
On December 27, 2017, the Executive Committee of the Provincial Party Committee of BR-VT issued the Resolution 09-NQ/TU on the development of upscale tourism in the province for the period 2017-2020, orientation to 2030. Accordingly, there are 2 contents on upscale tourism: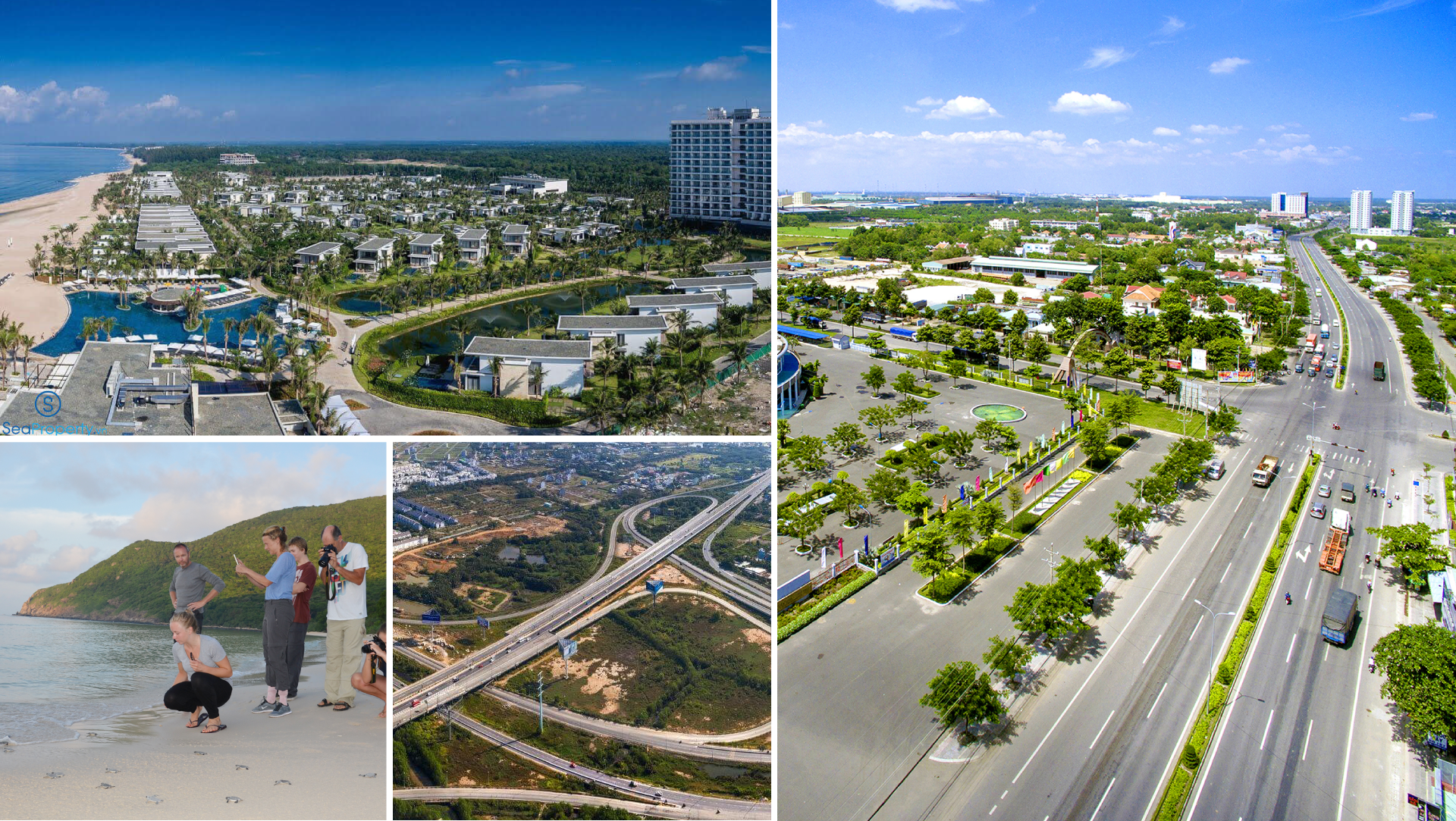 - Completing and putting into operation a number of large projects such as complex of office buildings, high-class tourist apartments and 5-star OSC- Duxton Hotel (Hilton Hotel); The Grand Ho Tram Strip (phase 2); Saigon Atlantis Project; tourism complex projects at Nghinh Phong Cape; projects in Con Dao district; the Aquarium Project at Tran Phu Street belonging to the Vung Tau Cable Project; Melia Tourist Zone at Hampton; Poulo Condor tourist zone; Con Dao - Sangrila Surf and Resort; Center for practical training in tourism, hotel, and sea sports; DIC Tourist Complex....
- Attracting at least 10 strategic tourism investors with international brands to invest in upscale tourism projects in key areas with the total investment of approximately VND 36,500 billion VND and USD 600 million, including Paradise area, Dinh Mountain Area, Safari wildlife tourism area, tourism projects in Con Dao district, projects on the coastal tourist route Vung Tau - Long Hai - Phuoc Hai - Xuyen Moc and. Long Huong Ecological Urban Area, Ba Ria City.

BR-VT is possessing all strengths for breakthroughs in tourism, especially upscale tourism. Currently, the coastal city of Vung Tau is also becoming a destination for local and foreign families who wish to own a second home in a place with sea and good nature. Project of upscale tourist real estate here have attracted a lot of investors.
BR-VT is attracting quite a lot of investors in upscale tourism with a system of 5-star international standard restaurants and hotels... According to statistics from the Department of Planning and Investment of BR-VT the province currently has 132 tourism projects being implemented with the total area of 2,973 hectares, the total registered investment capital of nearly VND 42 trillion and more than USD 9.1 billion. The projects are mainly distributed on the coastal lines of Vung Tau, Long Dien, Dat Do, Xuyen Moc and Con Dao district. In particular, there are many high-quality resorts operating effectively such asThe Grand Ho Tram Resort & Casino, Sanctuary Ho Tram, Sixsenses Con Dao, Marina Bay Vung Tau...
With a diverse marine ecosystem, many tourists are attracted by provincial tourism products such as scuba diving, fishing, coral viewing, conferences, and resorts at BR-VT.

Problems of human resources, linkage and greening
According to tourism experts, upscale tourism cannot be developed without high-quality human resource. In the context that there have been massive shifting of tourism human resource to other sectors after two years of 'freezing' due to the COVID-19 epidemic, many tourism enterprises in BR-VT are dealing with the shortage of human resource, especially high-quality human resource. To supplement high-quality human resources, training schools in BR-VT should have linkage with enterprises to have proper training to avoid wastes in training.
From practical situation of training in accordance with requirements from enterprises, Nguyen Trung Nam - Chairman of Imperial Group said, to solve the problem of high-quality human resource shortage, training schools should have more time for practicing tourism skills. "The State should have mechanism and policies to support tourism enterprises participating in human resource training according to international standards; allowing vocational tourism schools to cooperate with foreign organizations to have final year training in tourism and hotel management in Vietnam," Nam recommended.
According to experts, BR-VT has to make good use of its strategic geographical position, a connecting center and a gateway to the Vietnam's East Sea, a gateway to the East-West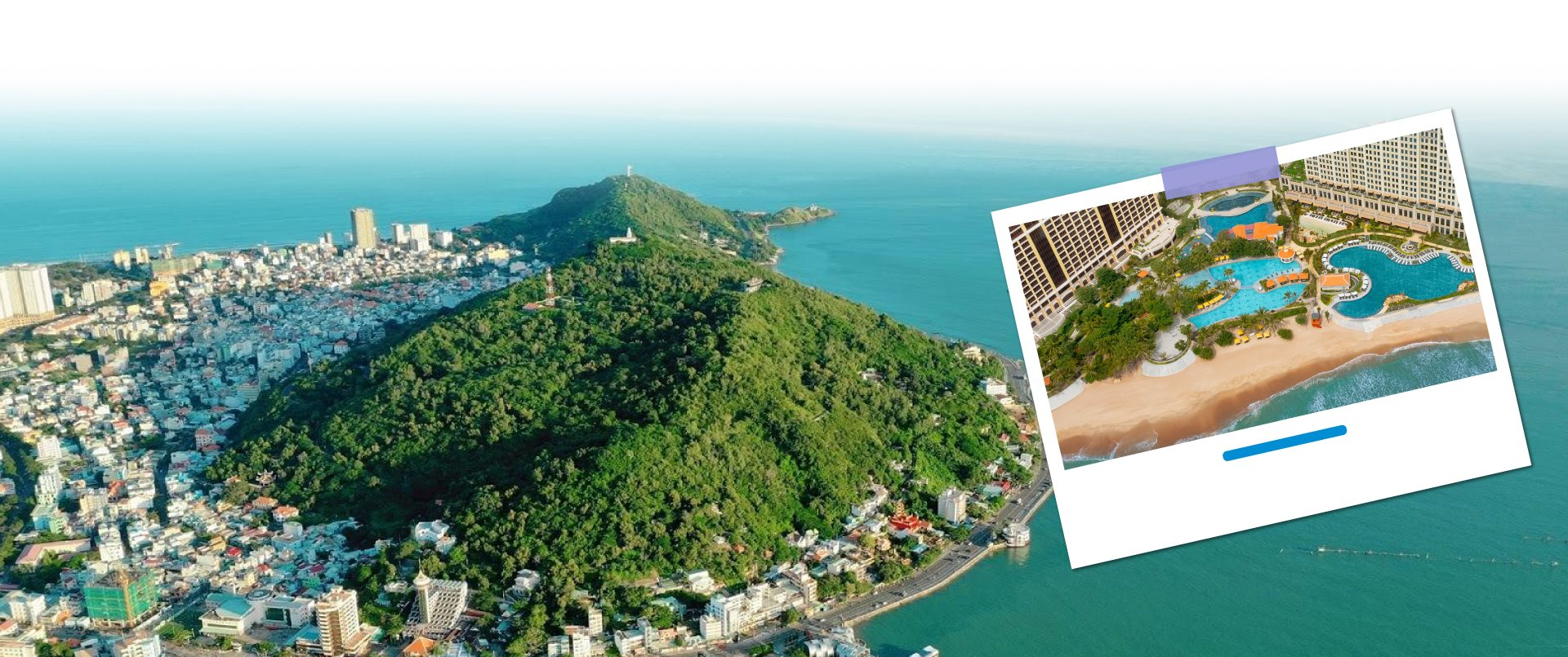 Economic corridor. The province also has a tight linkage to localities of the Southeastern- an active area with high economic growth and having the largest motive force for growth nationwide and playing a leading role in Vietnam's economic development.
At the same time, with the international strategic role of Cai Mep - Thi Vai port cluster, which is connected to industrial parks in BR-VT, Dong Nai and other provinces by Provincial Road 965 and National Highway 51, cargo are shipped directly to major markets such as Europe, America and Asia without going through transshipment ports. Therefore, when investors come to BRVT province, they will save logistics costs, increase competition ability, and reduce cargo transportation time.
In particular, with the orientation to 2050, BR-VT will become a national marine economic center, a maritime service center of Southeast Asia, a world-class high-quality tourism center; a major industrial center of the Southeast region... with these advantages, BR-VT will be able to attract investors to this locality.
In addition to transport infrastructure, connecting with HCMC and provinces in the Southeastern, according to Adam Koulaksezian - CEO of CCIFV, for BRVT province to attract investors effectively, the locality needs to continue to develop infrastructure, especially green and sustainable infrastructure in the region, in line with Vietnam's commitments at COP26 - the United Nations Climate Change Summit, and commitments reaffirmed in COP27.
The World Tourism Organization (UNWTO) identifies four main current trends: non-touch tourism, staycation tourism, healthcare tourism, and travel towards isolated and little- known places. As a province with many potentials and strengths, BR-VT is ready to provide services that meet the above 4 trends, making a quick recovery in tourism activities and develop sustainable tourism after the Covid-19 epidemic.