WHY IS THE SUPLLY CHAIN BROKEN
The main reasons that made the global supply chain seriously broken are the COVID-19 pandemic; Zero Covid policy of China- the country which has 7 largest ports in the world- made the global supply chain disruption more serious at the beginning of 2022; unevenness in speed and resilience in different economies led to different supply and demand; international shipping activities, especially by sea and by air, were disrupted, and in addition, labor shortages also caused the long-term effects on the global labor market. Geopolitical conflicts, especially the Ukraine- Russia war, have had serious impacts on global food and energy supply chains. In addition, impacts from climate changes as droughts, storms and floods damaged crops and livestock, causing global hunger and food shortages. Goods and services have not been globally circulated as they used to.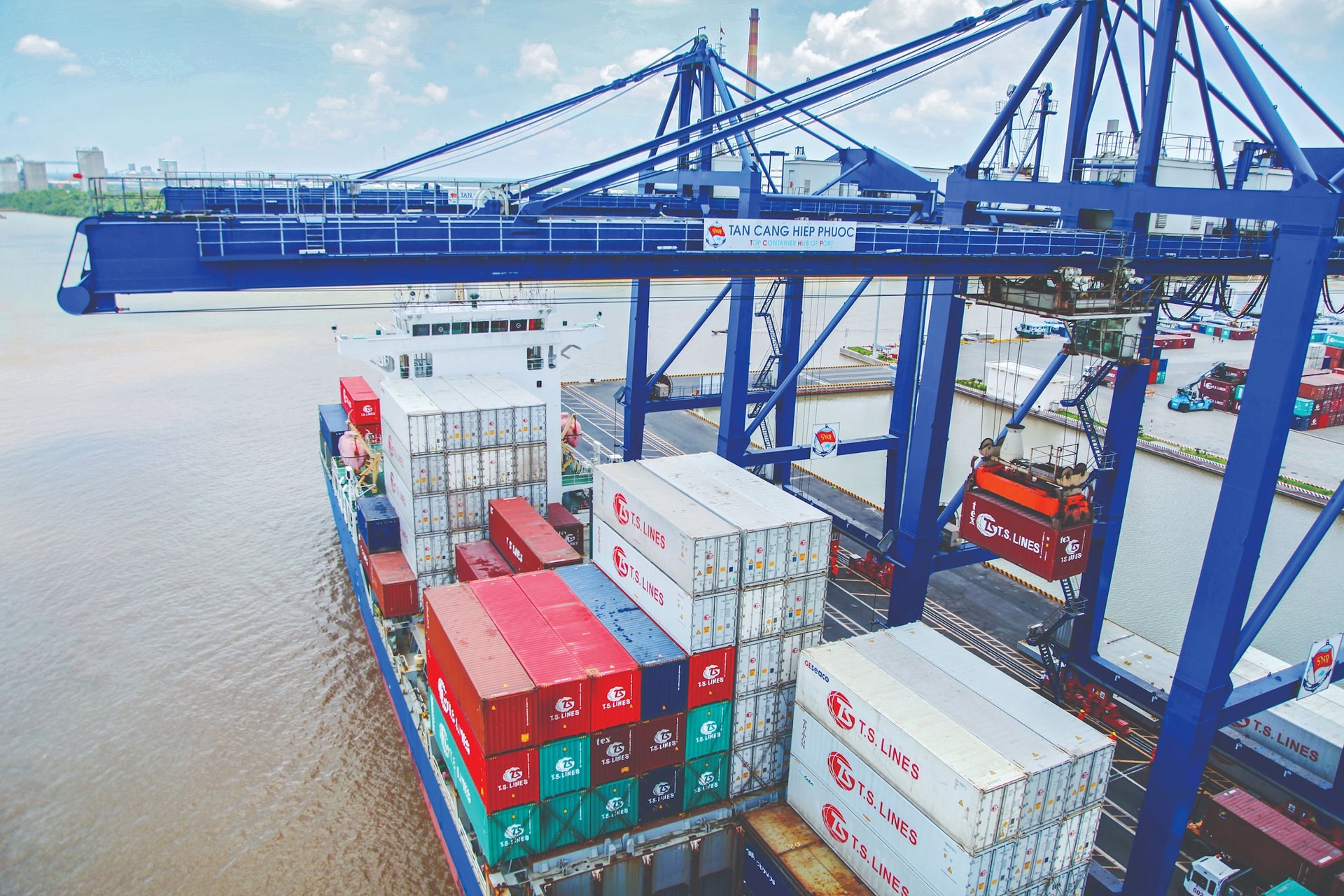 The main reasons above have caused inflation, high gasoline prices and food shortages around the world. WTO's two pillars- Global Trade and Multilateralism- have been a ected by impacts from the COVID-19 pandemic and geopolitical conflicts, making more and more serious global supply chain disruption. It is urgent to find proper ways. Therefore, large countries have been shifting production to their own countries or allies' countries, or to countries with advantages of geography and labor sources to avoid being dependent to some supply sources as the current trend. The reality has been proved for the last two years, and it is more obvious.
Among the countries benefiting and taking advantages of the opportunity is Vietnam- an independent and self-reliant country in terms of political and economic lines with policies of supply chain diversi cation, technological innovation and argument shifting. Economic development is based on exports and direct investment with about 90% of imported goods to produce export goods.
The COVID-19 pandemic disrupted the global supply chain, but it has its own positive side: promoting digital transformation applied in the supply chain and logistics activities. Research by the global strategic consulting firm McKinsey shows the digital transformation process that should have taken 5 years to be applied to enterprises and consumers took only 8 weeks thanks to the push from the pandemic.
The world economy today being connected through social networks and the Internet has heightened customers' demands for faster product delivery. Developments of logistics strategies in the supply chain should respond to these requirements, requiring logistics service suppliers to consider issues as warehouse locations, inventory and suitable so ware system to receive orders and transport them in a few seconds instead of a few days as it used to. The form of last-mile delivery is thriving.
WHAT TO DO WITH REQUESTS OF SUPPLY CHAIN RESTORATION?
On the basis of determining Vietnam's supply chain and logistics services are closely tied to the broken global supply chain and logistics services. Logistics must meet three characteristics of global trade. The first is that raw materials should always be cheap and widely available. Second, shipping always costs a fraction of the value of the goods. Third, shipping is always reliable, to the right destination and on time.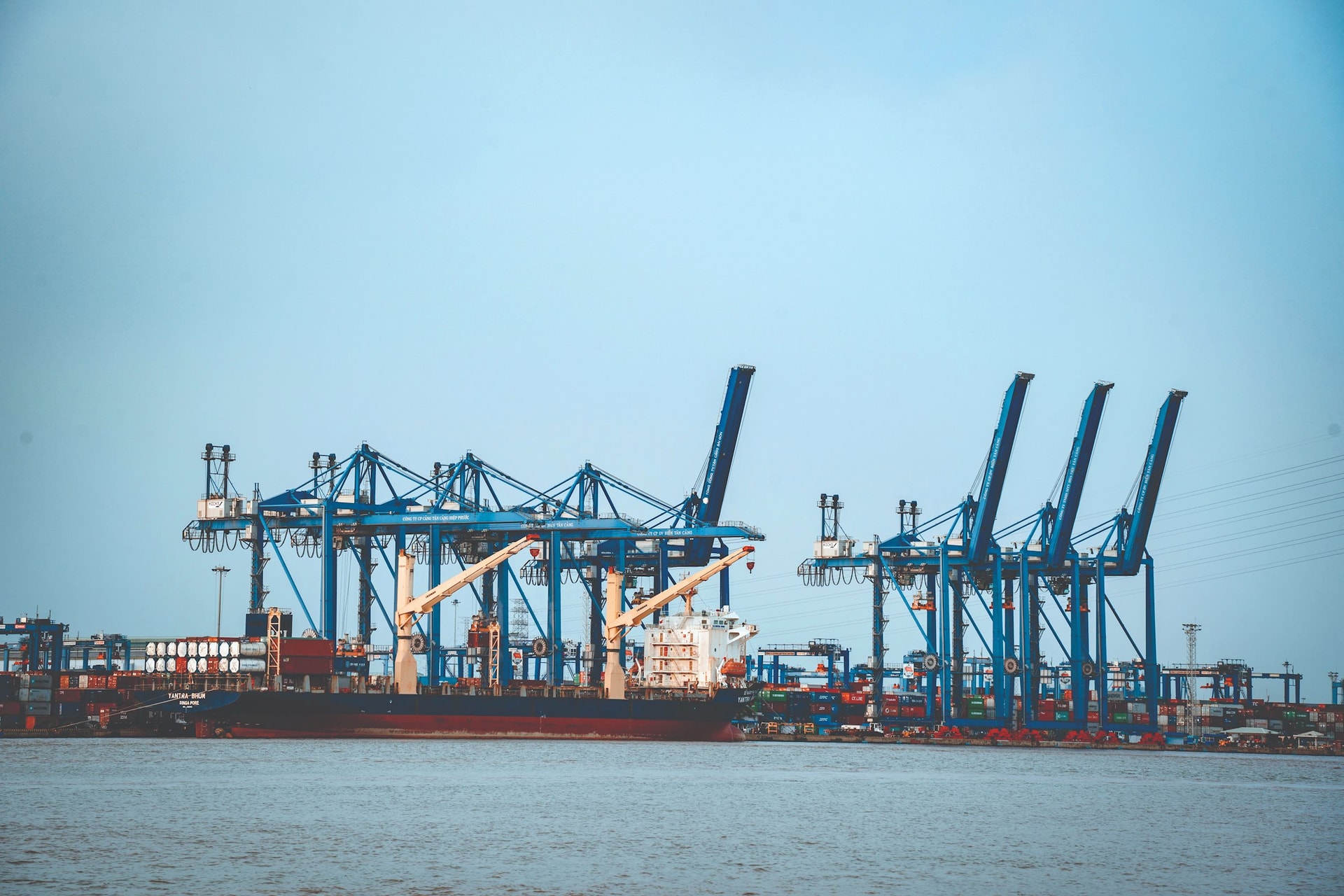 Diversifying the supply chain to ensure stable production activities and e ectively participate in the global value chain are posing challenges to our country's economy.
First, we need to ensure smoothness, stability, effciency and development of logistics activities to serve Vietnam's supply chain in new requirements of the global supply chain, timely serving import- export enterprises with new business models such as e-commerce, cross-border digital.
Second, resilience and adaptability during the recent pandemic of the logistics service sector and logistics service providers helped our country's logistics service sector survive and develop. Therefore, it is necessary to improve resilience and adaptability of each enterprise in the strong impacts from the current broken global supply chain.
Third, enterprises need to promote digital transformation, apply advanced science and technology for their logistics activities as some member enterprises Gemadept, Saigon Newport, T&M Forwarding, Transimex... are doing. Vietnam Logistics Business Association (VLA) should actively guide and support its members to quickly implement this process, including building a digital transformation platform for logistics services, E-DO container shipping. Thereby improving the quality of service delivery along with training to improve the quality of human resources of each logistics service enterprise, promptly responding to the requirements of customers in the global supply chain.
Rapidly develop 3PL and 4PL package logistics service providers capable of actively participating in the world logistics service market in the context of deep economic integration.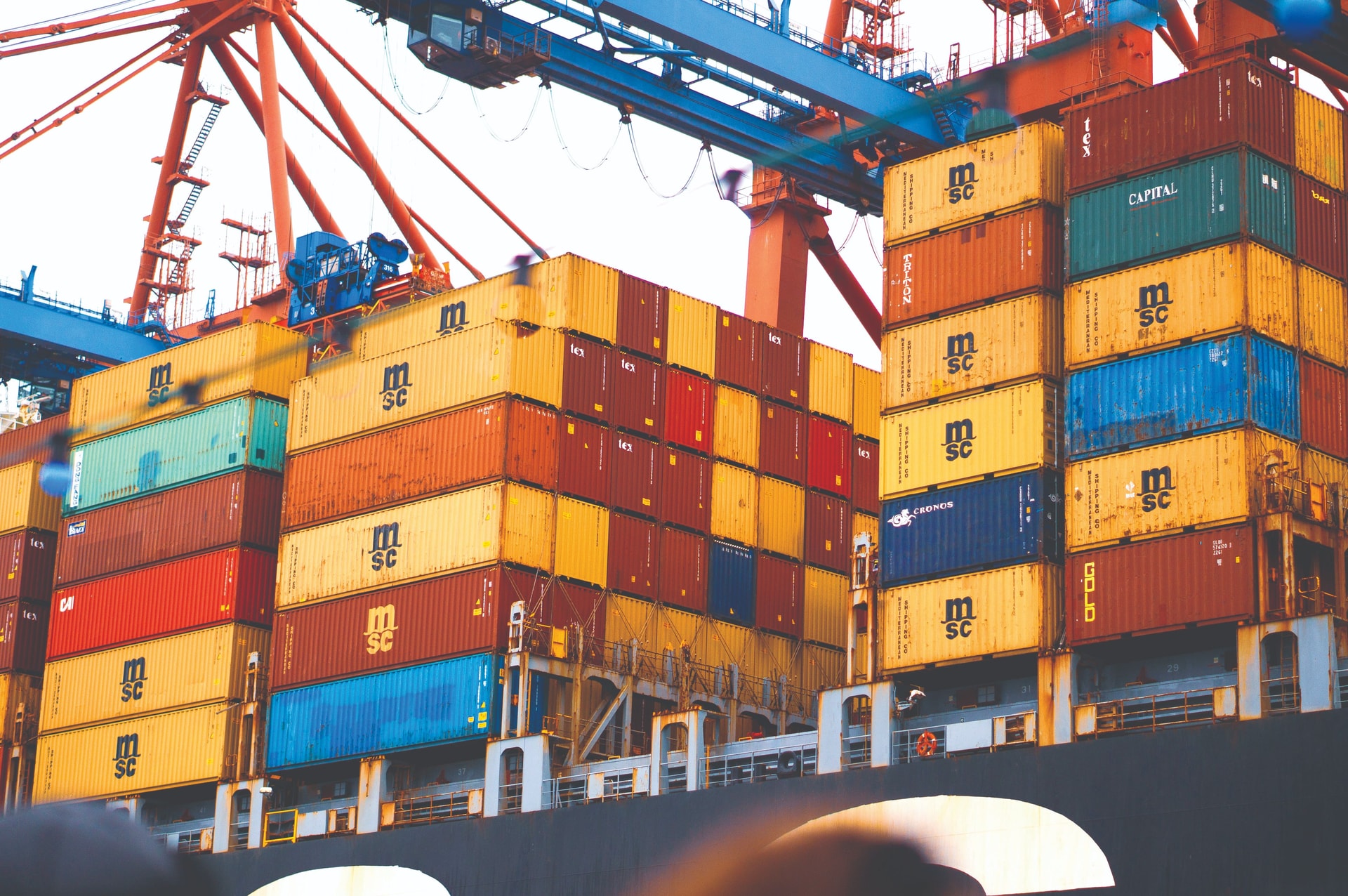 Fourth, having active cooperation and e ective connection with production enterprises and import-exporters to support enterprises in logistics activities. Focusing on developing agricultural logistics to promote Vietnam's advantages of supplying agricultural products in the supply chain in the context of serious food shortage. Vietnam is having advantages on supplying food. It is expected in 2022 Vietnam will export around 6 million tons of rice- becoming the world leading rice providers and export USD 40bn of aqua products. Changing the way of thinking, habits and practices about export goods, equipping import-export goods producers with basic knowledge about transport and logistics, including logistics in digital transformation, serving e-commerce. For example, the Saigon Newport has brought vehicles to rice warehouses, or barges to wharfs near them to pick up the packed container and given the Code for ships to pick up the goods directly from Can Tho, thereby saving logistics costs for rice exporters. The members of the Vietnam Logistics Association as well as logistics associations that will be established in the localities play an important role in the implementation of the solution.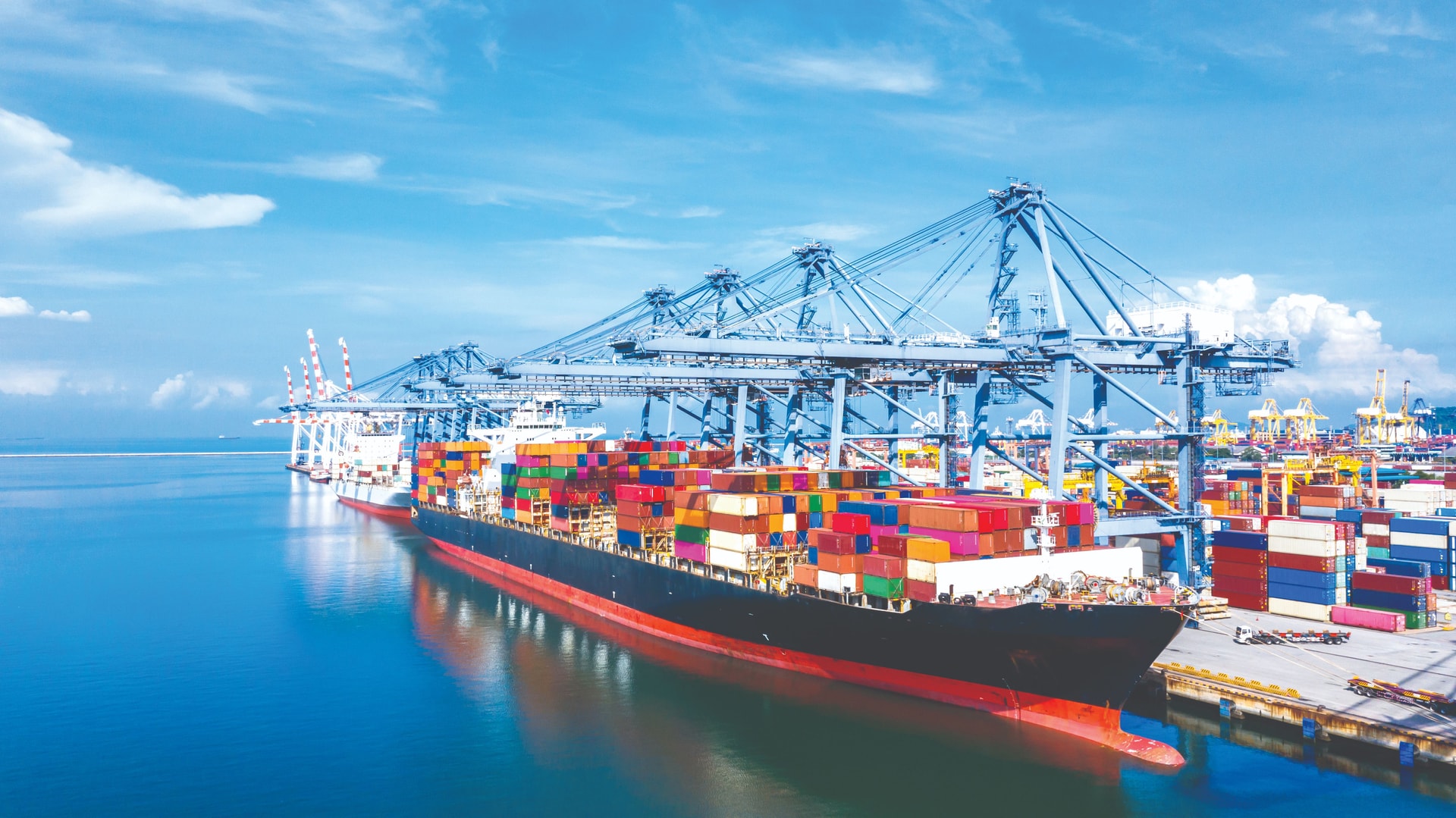 Fifth investing in the development of hardware logistics infrastructure in addition to so ware is anurgent task today. To develop highways connecting production and import-export centers with deep- water seaports. This solution is very important because more than 90% of our country's import and export goods go through seaports. Developing warehouses, especially cold storage, regional logistics centers specializing in agricultural and seafood products associated with production. At these centers, agricultural products will have package processing and then will be exported directly to foreign countries, helping to reduce many stages from which the logistics cost of agricultural products can be reduced 50%.
Finally, strengthening and developing the network of relationships with old international customers together with expanding new customers, by taking advantage of 17 new-generation FTAs, especially CPTPP agreements, EVFTA, RCEP and the upcoming "Indo-Paci c Economic Framework for Prosperity (IPEF)".