Quang Tri still in poverty
Quang Tri is still in poverty both in highland and in lowland area. Quang Tri town in quiet. With famous war historical sites, along with the Basilica of Our Lady of La Vang- a pilgrimage center for Vietnamese Catholics and spiritual tourism is a special highlight for Quang Tri's economy, there is almost nothing special in its accommodation facilities and cultural products. It is hard to retain pilgrims and visitors during holidays and anniversaries.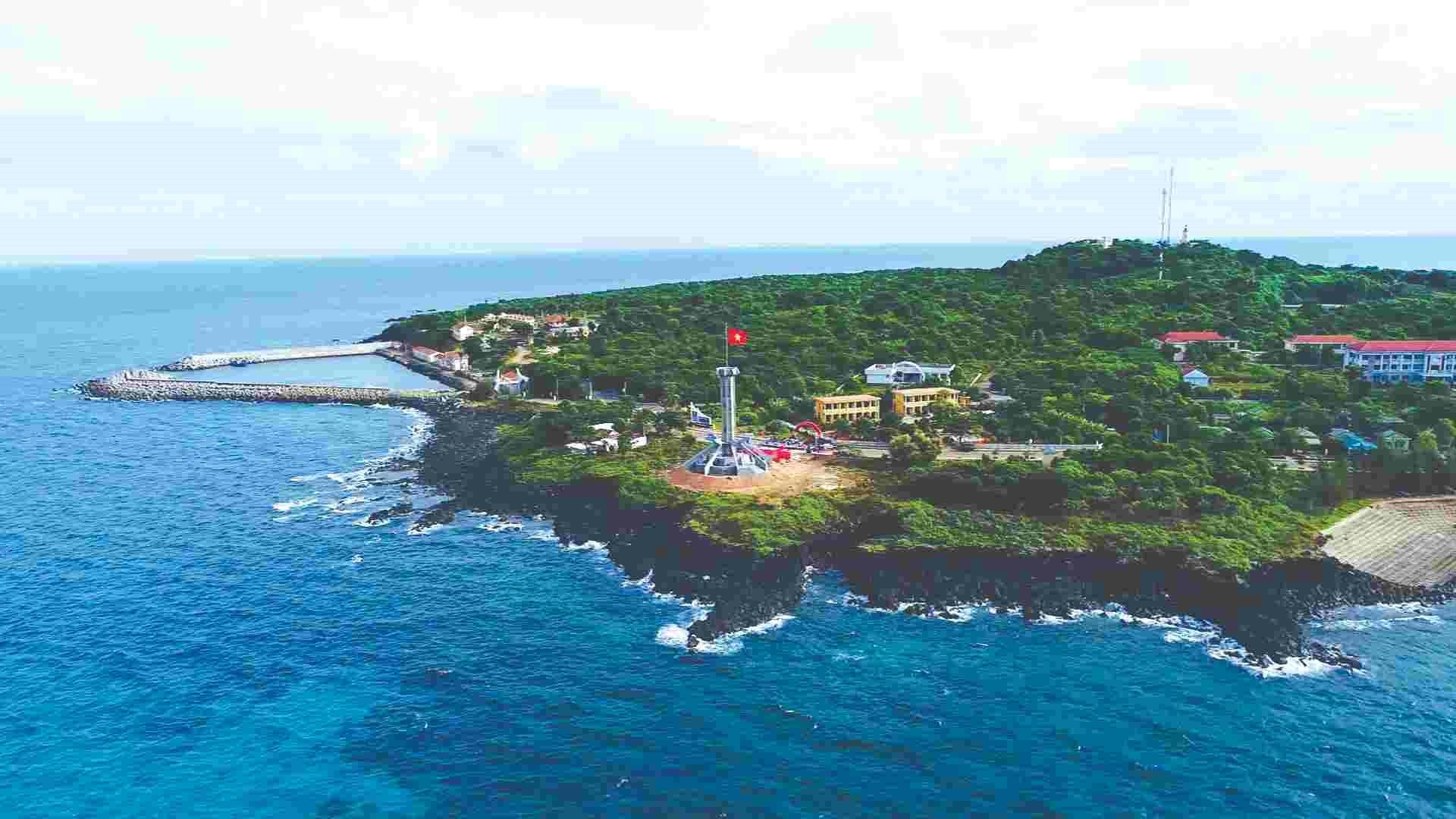 Dong Ha- the city of the province- has an important position in the middle of the country's traffic, on the National Road 1A intersection connecting the capital Hanoi and HCMC along with the National Road 9 in the trans-Asian road system- the eastern starting point of the East-West Economic Corridor (EWEC) axis between northeastern Thailand, Laos, Myanmar and central Vietnam. It is its advantage, not yet mentioning those of railroad and waterway. There has been nothing to retain tourists: no nightlife- a 'sleeping early' city; only a few shops and an "army" of cycling vendors selling clothes imported by unofficial channels from Laos and Thailand. The city seems to not to have shown its potentials of trade development yet.
Located over 80km from Dong Ha is Lao Bao Special Economic and Commercial Zone. It is still not worthy being one of the most important gateway economic zone of Vietnam. Lao Bao was not very busy before the outbreak of COVID-19 epidemic: there were plenty of goods but a few buyers. Cua Tung and Cua Viet- Quang Tri's two well-known beaches called "queens of beaches"- were still untamed. They receive tourists from Dong Ha only at weekends. There have not been comfortable resorts and luxury hotels in the coastal areas. A previous tourist tour "Destination 1day to 3 countries", which took tourists to Laos and Thailand by the National Road 9, has not been heard of anymore.
Statistics show that Quang Tri's economic growth rate has been quite positive over the past few years. However, due to its low starting point, in general Quang Tri is still a poor province. While Quang Binh is becoming a promising destination on the cave tourism map and Hue is striving to become a festival city directly under the central government, Quang Tri still seems to be finding a breakthrough development path. Last year, the province's gross domestic product (GRDP) per capita reached VND 57.5 million, ranking 39th out of 63 cities nationwide. It is interesting that this level is higher than the two provinces bordering Quang Tri to the north, Quang Binh (VND 49.3 million) and to the south, Thua Thien-Hue (VND 51.35 million). That is because the population of Quang Tri (along with Ninh Thuan) is among the lowest in the central coastal provinces and the whole country, not equal to the population of Go Vap district of HCC. In term of area total product, Quang Tri ranked 55/63 provinces, behind Quang Binh 5 ranks and Thua Thien Hue 16 ranks.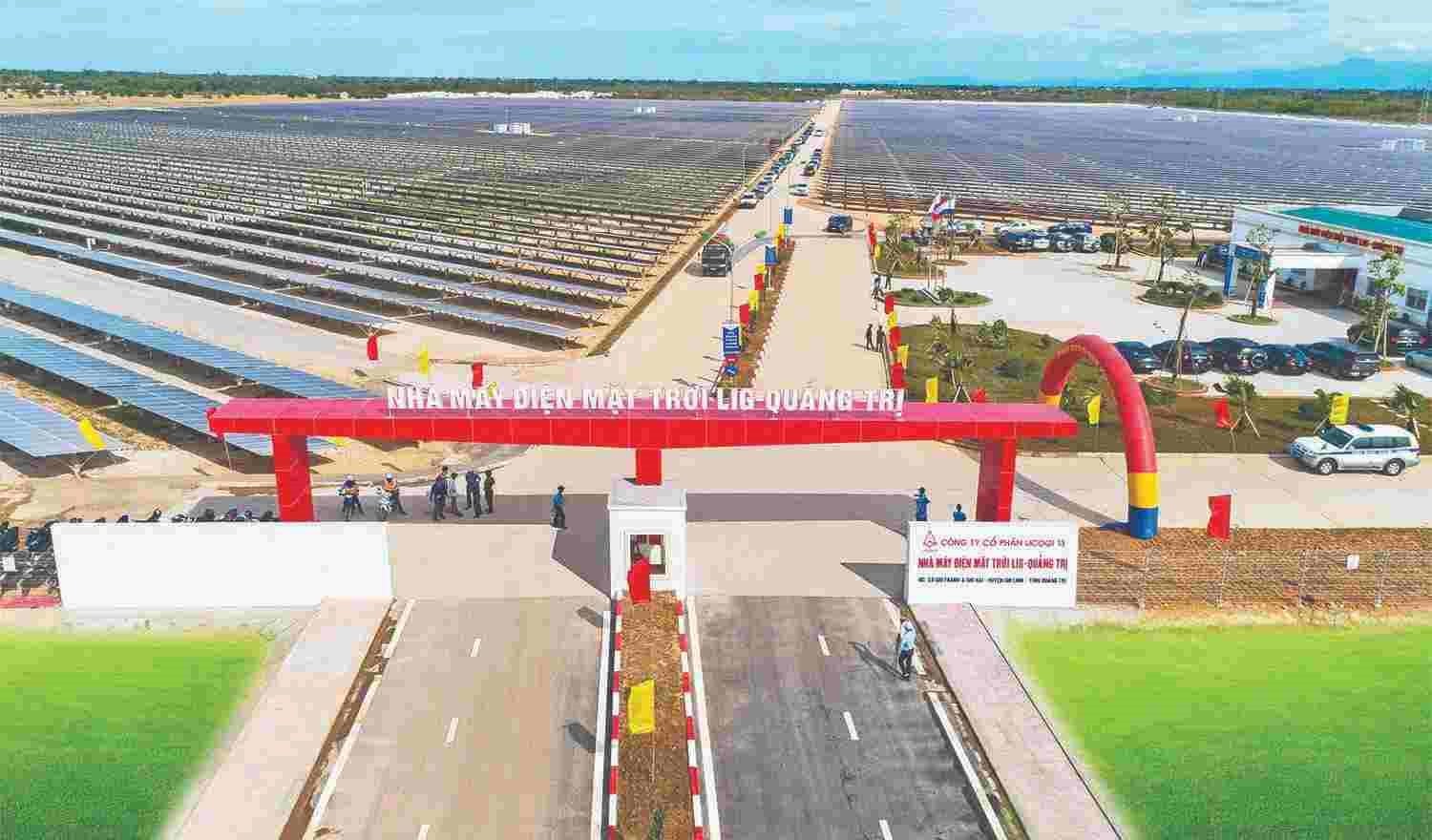 Finding a way for sustainable development
These days, many exciting information about Quang Tri has been appeared by the media: Cam Lo-La Son Expressway towards the south is about to reach its destination and the Cam Lo- Van Ninh Expressway towards the north is busy with site clearance. A series of other roads have been upgraded such as the coastal road from the border of Quang Binh province to the south of Cua Viet bridge, the bypass road to the east of Dong Ha city, the National Highway 15D from My Thuy seaport to the international border gate La Lay, a section of National Road 9 from Cua Viet port to National Road 1... Quang Tri Airport, identified as an important driving force project that plays a great role in promoting socio-economic development of the province, has been approved a detailed plan to call for investment. My Thuy Seaport Project, which is expected to receive ships of tonnage up to 100,000 tons, has great potential to develop into an international-class deep-water seaport.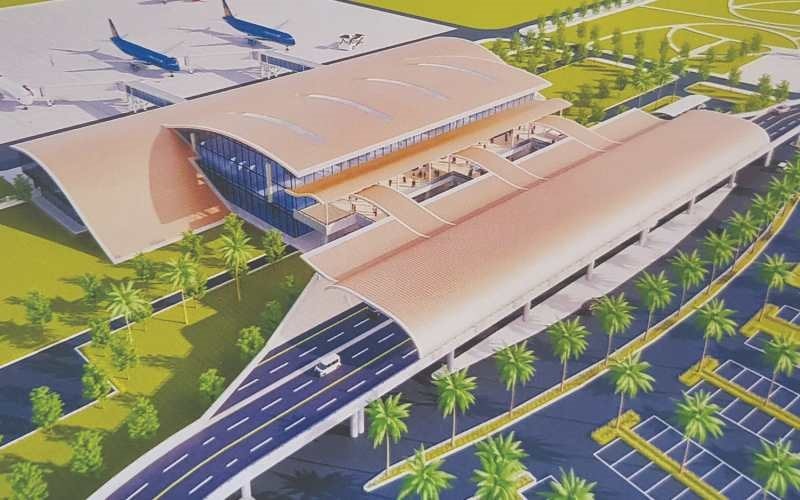 In the west, Quang Tri has an ambition to become an energy center of the region, turning the sun and wind into resources with dozens of wind and solar power projects. In the east, the coastal economic corridor of the province is taking shape, with the highlights of Cua Tung and Cua Viet urban areas and the central urban area of Southeast Quang Tri Economic Zone to develop trade, services, and port services, multi-industry and logistics.
The development of Quang Tri Southeast Economic Zone demonstrates the determination of the province in finding a direction of fundamental breakthrough in economic development. This is an important condition for the development of large-scale industries, supporting industries, trade - services and technical infrastructure, opening a prospect of becoming an attractive destination for domestic and foreign investors and creating an attractive "attraction" on the East-West Economic Corridor. So far, the economic zone has had 16 projects that put into operation and 30 projects that were approved for investment policy or granted an investment registration certificate, or being under construction with the total registered investment capital of VND 150,891.7 billion dong and the land use area is 2,893.9ha. In which, there are many big projects such as Quang Tri Iron and Steel Complex, Quang Tri BBG Gas Industry Center, Airport Urban Area; Trieu Van Eco-tourism, Resort and Auxiliary Service area; the project of Trieu Van Greenery, sports services and Golf Course...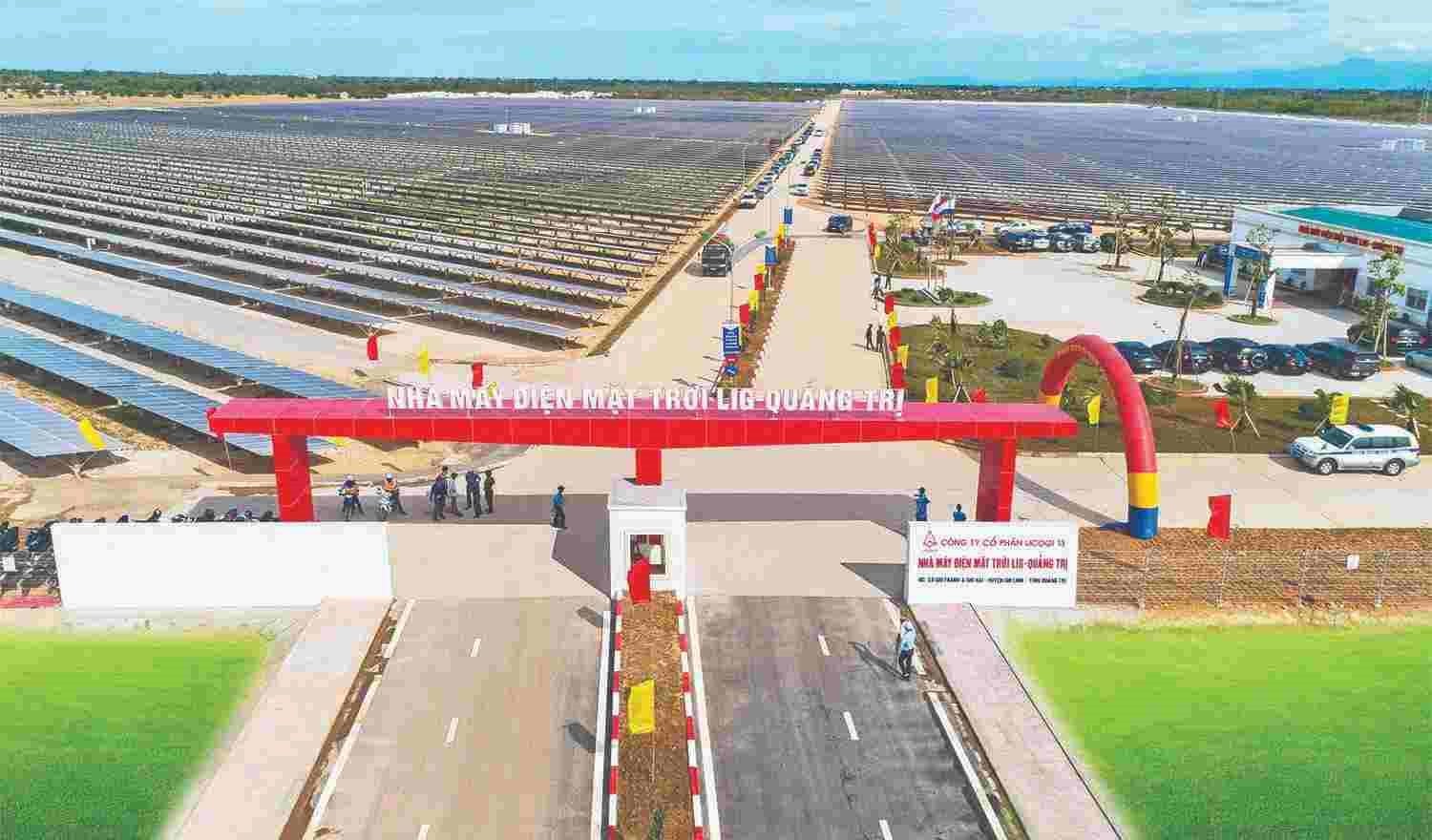 An important and decisive choice, in line with the current trend, is how to develop without sacrificing resources and the environment, ensuring ecological balance and people's lives. In the coming years, agriculture- forestry- fishery is still the pedestal for the province's economic sector. With a forest coverage rate of more than 50% of the area and a length of 75 km of coastline, Quang Tri's timber and fishing products have not yet occupied the expected position.
The agricultural sector needs to focus on clean, selective production, focusing on high quality for added values as pilot organic rice fields in Hai Lang, farms of medicinal plants for export in Cam Lo or moth orchid breeding center in Huong Hoa- they are typical examples. More attention should be paid to the agricultural and seafood processing industry with building and positioning big reputable brands. The tourism sector needs breakthroughs in building accommodation facilities, diversifying tourism The industry needs to pay more attention to the agricultural and seafood processing industry, with the building and positioning of big and reputable brands. The tourism industry needs breakthroughs in building accommodation facilities, diversifying tourism products, upgrading services, and having cooperation with neighboring provinces for cultural and heritage tourism routes.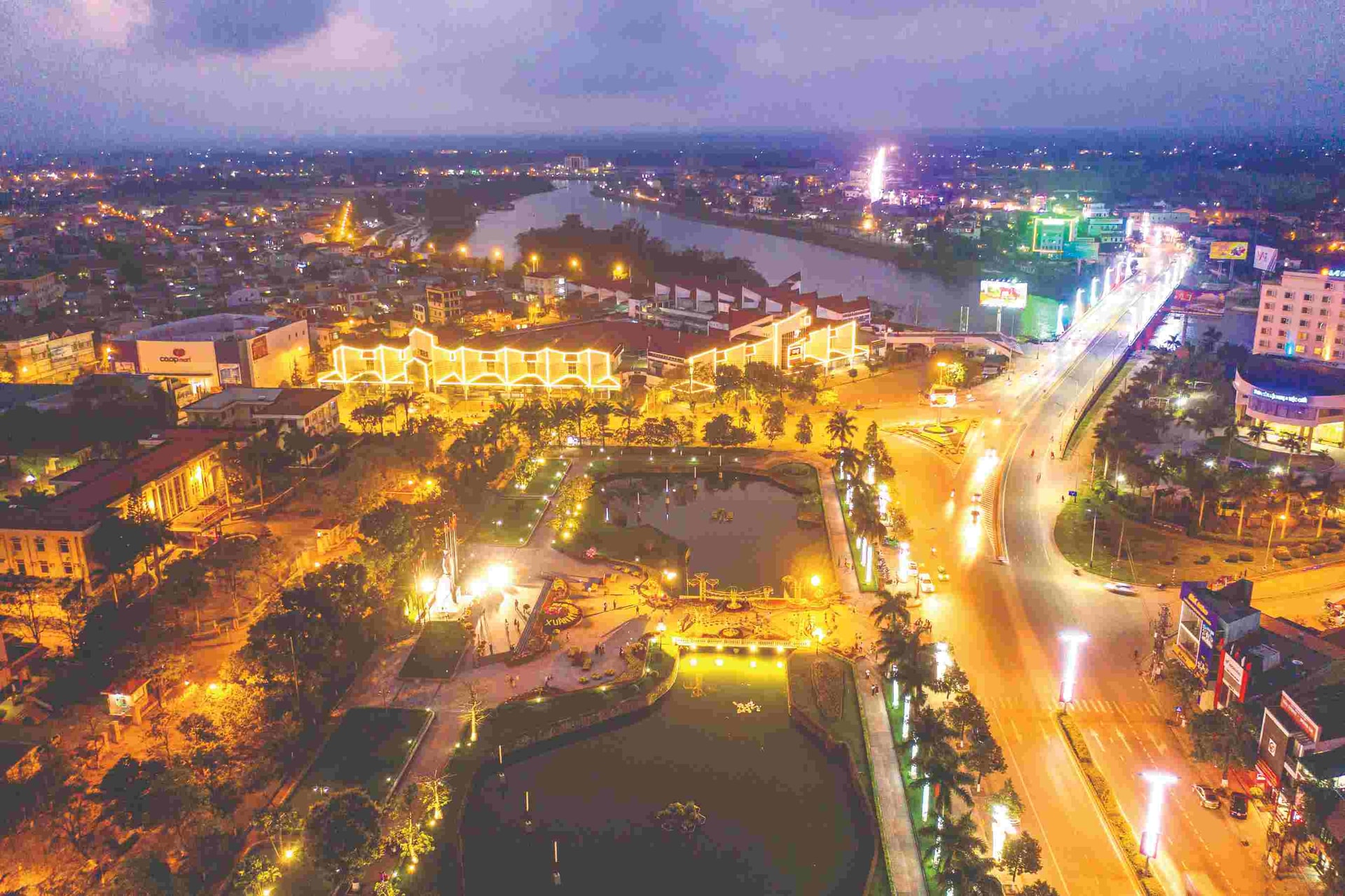 One of the important solutions that the province needs to pay attention to is to focus on investment promotion, building trust to attract both foreign and domestic strategic investors. Whether they are connected to the locality or not is due to many factors: it is not only due to changing the face of infrastructure, improving mechanisms and policies to attract investment, but also due to the success of the process of attraction, development and the maintenance of high-quality human resource at the locality and human resource attracted from other places. In the New Year, it is expected outstanding efforts from the local authorities and people here, together with attention and support nationwide, will help Quang Tri have sustainable breakthrough developments.