Chau Duc- the new capital of industries
Currently, Chau Duc has 2 large-scale industrial parks: Sonadezi Chau Duc Industrial Park (2,287 ha, the largest in BRVT today) and Da Bac Industrial Park (1,058 ha). Besides, this locality also has many industrial clusters - handicrafts. In which, Sonadezi Chau Duc is considered as one of the largest complex industrial parks of the country and it has attracted 60 enterprises from Japan, Korea, Taiwan, India... The investor of this industrial park expected to end this year 2022 there will be about 80,000 - 120,000 engineers, specialists and workers working here, with an occupancy rate of 80%.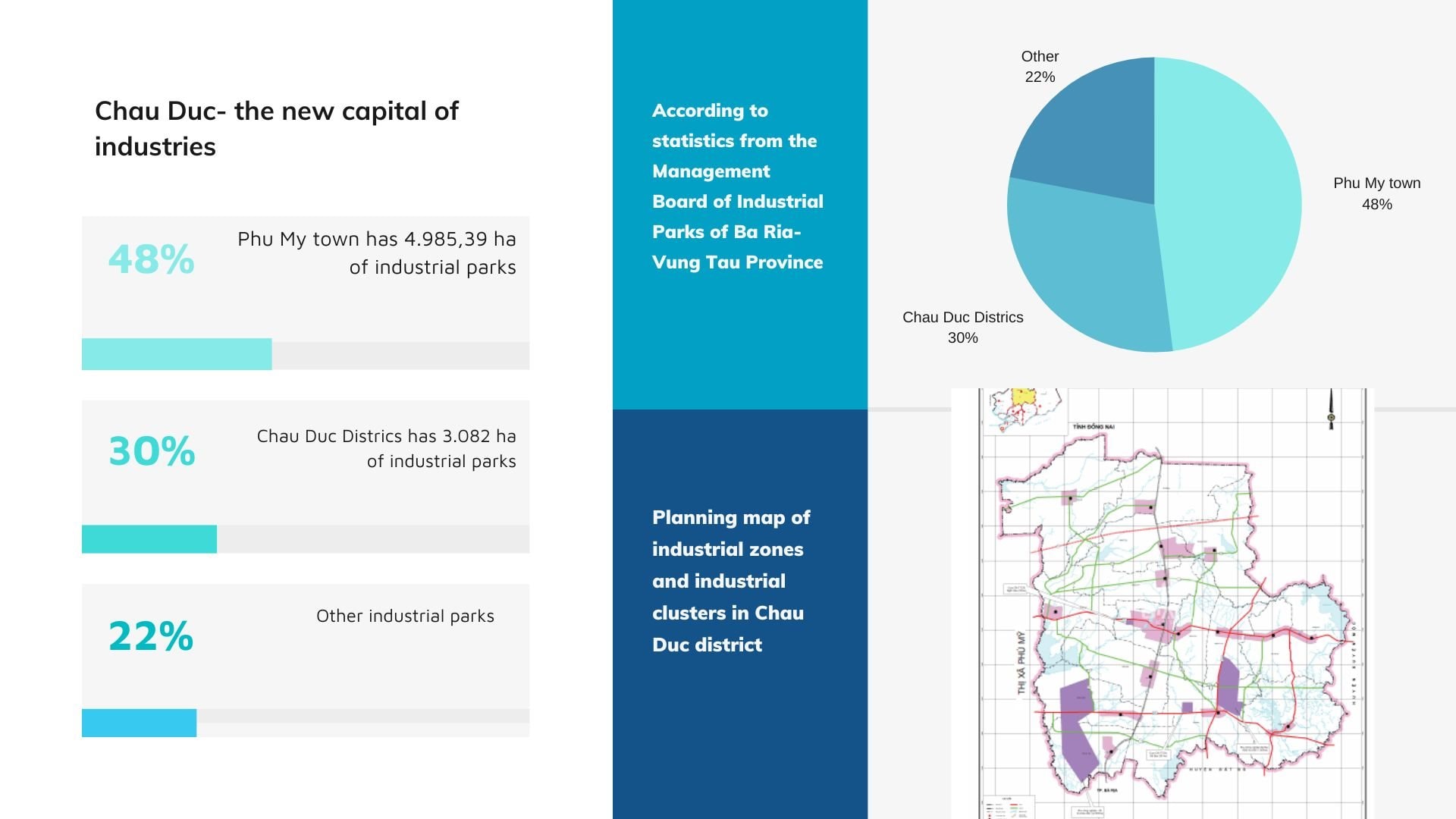 To promote development of industrial real estate advantages, Chau Duc District People's Committee recently proposed to have four more industrial parks with the total area of 5,700 hectares. With this plan, Chau Duc district will increase the total industrial zone area 2.8 times to 8,782ha to be in the top of the province. The expected industrial park area of this district accounts for 45% of the whole province, nearly 1.4 times larger than the area of the locality with industrial parks ranked second- Phu My Town.
Since the beginning of the year, the industrial parks in BR-VT province (including Chau Duc) have attracted 8 projects with the total registered investment capital of over USD 144 million. Of these projects, there are 3 FDI projects with the total investment capital of USD 86.65 million. The remaining 5 projects are domestic investment with the total capital of about VND 1,281 billion.
In addition, in the industrial parks in the province, there are many projects increasing their investment capital or expanding investment with over VND 1,570 billion and USD 54.59 million. Currently, the province's industrial parks have 515 valid investment projects, of which 252 are domestic projects and 263 are foreign investment projects.
According to assessments of the Management Board of the Provincial Industrial Parks, the total investment attraction capital in the first quarter of 2022 is 2.83 times higher than the same period in 2021. The industries attracting investment are concentrated in the fields of investment such as processing, manufacturing... to produce products from steel, plastic, rubber, paper... Besides, BR-VT province also has 124 FDI projects with Korean investment capital, with the total capital registered capital is USD 5.026 billion, of which 70% of registered capital is in the processing and manufacturing industries...
Potential for industrial development is huge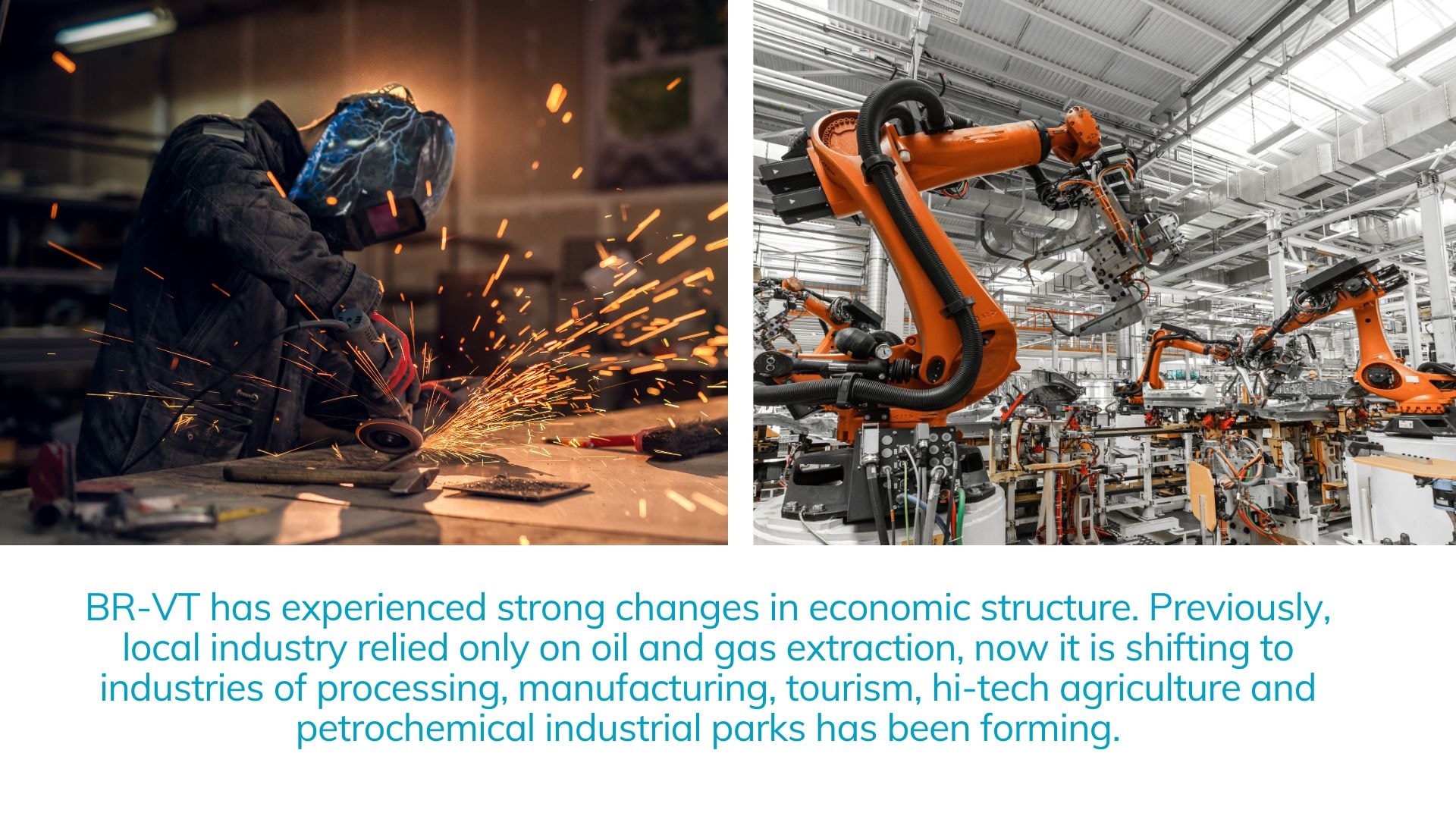 BR-VT is considered as one of the leading localities in the formation of spearhead industrial models of the country. The province has been recognized as one of the localities with a thriving industry so far. It is BR-VT's determination to continue to attract, seek and call for investors in the fields of manufacturing new industrial products with high content of gray matter and added value. Activities to produce hi-tech industrial products to meet needs of industrial economic development and to take part in export market have been paid much attention to.
There have been shortcomings: development of supporting industries is slow, the infrastructure of industrial parks and clusters has not been developed commensurately with potential, a number of large-scale power investment projects have not been implemented as planned… In addition, issues on mechanism and policies are not adequate and they needs to be removed within the jurisdiction of the province or to be researched for solutions to be proposed to the Government.
In July 2022, the delegation of the Central Economic Commission worked with the BR-VT Provincial Party Committee on the formulation of projects, guidelines and policies for industrialization and modernization of the country to 2030, vision to 2050; Head of the delegation, Head of the Central Economic Commission Tran Tuan Anh requested: "BR-VT needs to maximize its endogenous; at the same time, it is necessary to pay attention to external factors associated with international integration, there should be a deeper assessment of the effectiveness and quality of implementation, especially in attracting FDI. It is necessary to carry out industrialization and modernization, not only focusing on industrial or economic development in general, but also on social development, culture, people and human resources".
In term of orientation to implement industrialization and modernization, BR-VT is interested in developing advantageous and spearhead marine economic sectors such as coastal industry, maritime economy, oil and gas exploitation, aquaculture and mining, fisheries and new marine economic sectors. The province needs to perfect the system of tasks and solutions synchronously, focusing on key socio-economic infrastructure works, associated with upgrading the system of existing urban centers and focusing on investment in urban areas; focusing on industrial master planning and on a number of important industrial sectors and fields, focusing on development of industries with low carbon emissions, high science and technology content.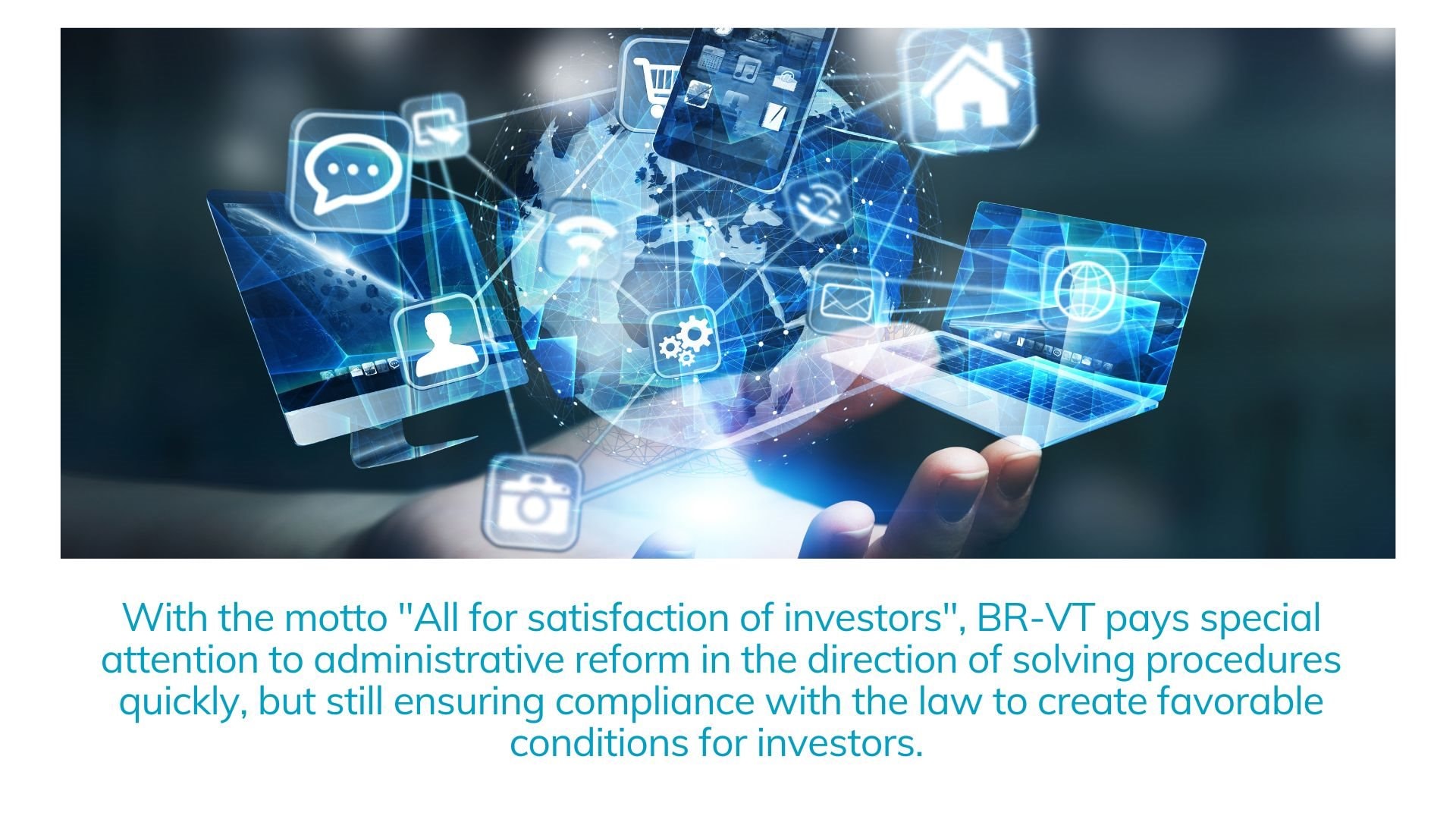 Goals of attracting selective investments, infrastructure improvements, administration procedure reforms, equal and transparent investment environment have been consistently followed. The locality keeps creating added values for each of investors' decision for sustainable economic development.